As the UK solar market waits for the hammer to fall on the government's latest cuts to subsidies for small scale installations, namely whether or not some form of export tariff will be retained, conversations are beginning to bubble around other ways for installations to progress.
If property owners are to lose effectively all direct financial incentives to install solar following the closure of the feed-in tariff regime and the as yet unconfirmed removal of export payments, by the government's own admission returns are set to fall from 7-8% to just 2.5% – less than you would get from a five-year bond from a bank.
This is far from decided, with opposition to the government's proposal coming in from far and wide, ranging from installers themselves to renewables trade bodies, the Mayor of London and even (albeit inadvertently) Leave voters approving of harmonisation with EU legislation.
However, while the government has shown some restraint in the past from enacting its plans for solar sabotage in full, attention is still being drawn to what else could be done to boost the number of installs of rooftop PV, not only for the good of occupants but also the environment.
Yesterday's Energy Systems Storage event, co-hosted by the Solar Trade Association and Renewable UK, invited investors, grid operators, government academics and developers to discuss how to get the UK to 100% renewables using storage technologies.
While the debate crossed over almost the entire gamut of renewable technologies, one brief exchange offered a glimpse at some of the dangers associated with assumptions over residential and commercial solar deployment.
The 'no brainer' argument
It began with Ed Simpson, partner and head of energy infrastructure at Downing who, when asked what policy decisions he would like to see, had this to say.
"I still can't understand why we don't require PV to be put on all new south-facing roofs built in the UK. Anybody that has got a big building should be putting PV on the roofs and using it themselves," he said.
"Alongside energy efficiency, the principal agent problems [that installations benefit the occupant rather than the owner] mean that it's too small a part of anyone's budget really to bother with. But if we force them…It is improving, we've done some PV not on roofs but adjacent to big industrials and they've been forced to because of their consumers.
"So there is some movement on that but possibly it should be regulated because it's just not happening fast enough."
There has been some successes in the planning regime, but too often in the devolved administration of Scotland and the emerging market in Ireland, where many UK based installers are now doubling down on their efforts.
The pros and cons of market comparisons
Planning rules in these jurisdictions, as they do in London, favour solar as many new housing developments are required to have some carbon mitigating technologies included. In December, STA Scotland estimated that such rules meant that north of the border, 70% of housing developments are progressing to tender with solar PV systems included in the designs.
The recent launch of Ireland's first micro-generation support scheme has also drawn attention from installers, with Genius Roof Solutions recently telling SPP that its business in providing flashing solutions for fitting PV could double – a significant contrast from the English picture.
"We need our government to pull their finger out, stop just focusing on Brexit and worry about other things as well. Scotland has a policy, Ireland has a policy and we don't, yet we're supposedly the leaders," said the company's David White.
So despite these 'international' comparisons, why then does attention continue to be levelled at the spectre of high tariffs that could bankrupt the country and break the energy market? This is surely a hangover fear from the days of the Levy Control Framework, and is not helped by a comparison given yesterday by Hugo Batten, head of GB renewables for Aurora Energy Research.
Speaking of his native country Australia, where he is soon to take up the role of managing director for the company's activity there, in response to Simpson he said: "It seems like a no brainer but I've just come back from Australia where they've implemented rooftop solar in a really stupid way that's almost all been led by government and ludicrously high feed-in tariffs, interest free loans and those kinds of things. It's destroyed the economics of grid scale solar, so everyone who owns an asset is in real trouble and not building anymore.
"It's started to have a material impact on network costs [because] rich people take advantage of FiTs through rooftop solar, exit the grid and it means the network costs on a per MW basis have increased significantly in Australia and fall on predominantly less well-off people who are bearing the brunt of it.
"The UK is a long way away from that but I think it is an example of when even no brainers can, when taken to their logical conclusion, distort the market in quite a significant way."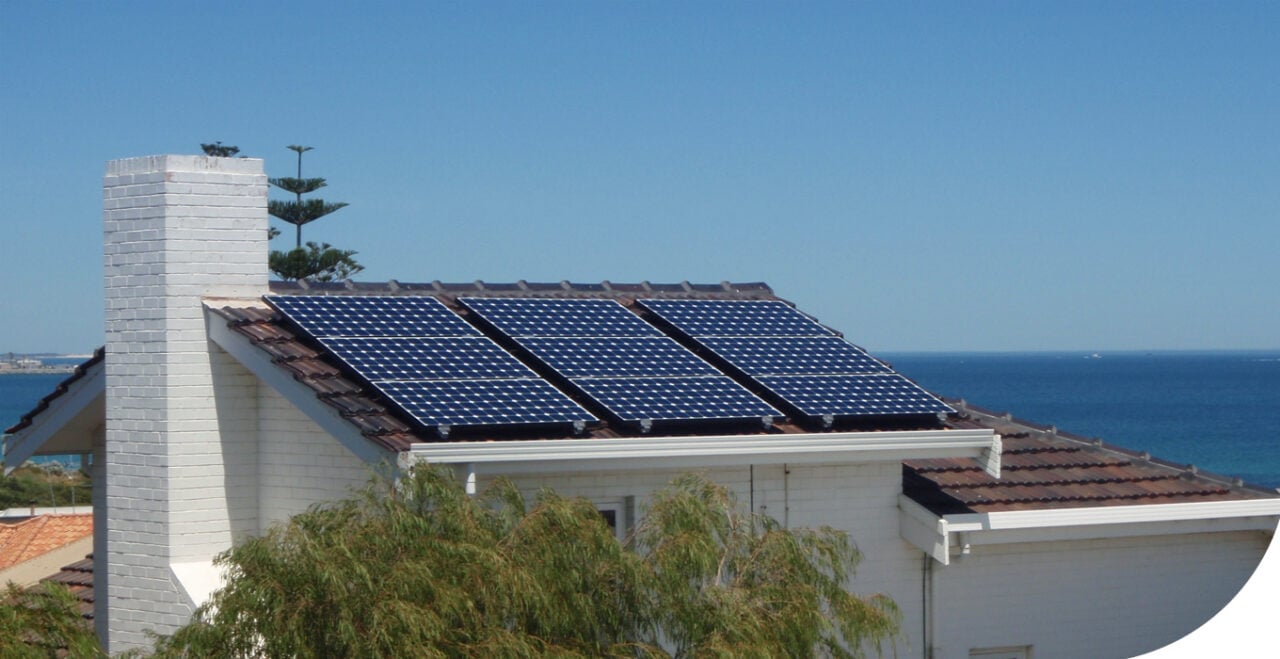 Now this is of course a fear that has been raised countless times by Conservative energy ministers when explaining their devastating cuts to the solar industry in previous years, one that would be accurate if it applied to the current market. The issue with the analogy is that it simply doesn't.
Raise a hand if you want high tariffs
No one – literally no one – is publicly calling for a return to high tariffs and overly generous subsidy, not even the STA whose chief executive Chris Hewett yesterday responded to Batten's comparison and said: "In the UK context we're not talking about subsidising, we're not talking about using other consumers' money. That was there to drive the market and drive down the price along with other countries in the world [and] did so effectively."
This supported more direct comments he made in August: "Let's be clear; we are not asking for subsidy. We are asking for fair treatment…", namely via the retention of the export tariff so as not to be effectively subsiding energy suppliers with free solar.
This is why the debate around planning system is so important for the future of solar, particularly following the frankly bizarre decision to cancel zero carbon homes back in 2015. Back then, energy minister (now leader of the house) Andrea Leadsom said the cost of the regulation was too high for housebuilders and would stand in the way of increased housebuilding needed for the country.
If anyone can show me evidence that the large housebuilders ZCH would have applied to struggle for cash, or that home completions have drastically improved since 2015 thanks to this decision, I'd be happy to change my views. But having written on housebuilding from various perspectives since 2013, I found it hard to digest this reasoning then and I remain unconvinced now.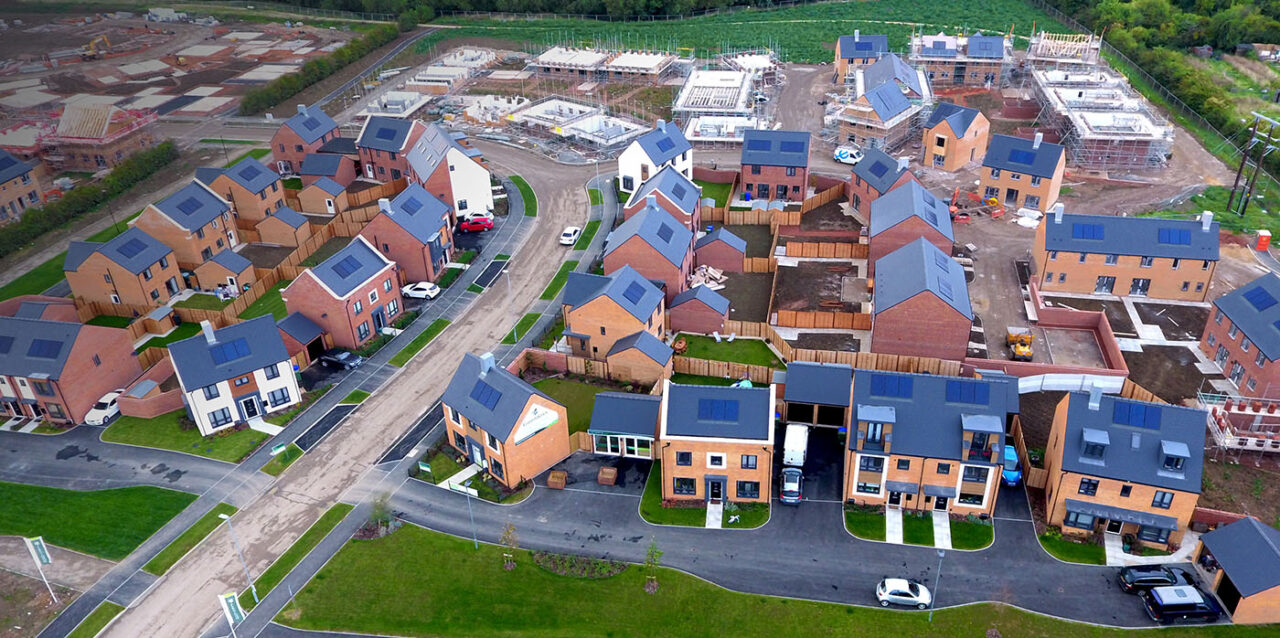 Housebuilders had a decade to prepare, panel costs (thanks in part to the FiT) had fallen, the cost of installing in new build was and is marginal compared to that of retrofit, and if the government truly stood by the country's world leading climate change legislation, it would commit to residential decarbonisation via solar and tell housebuilders to get on with it.
Some are now doing so, and I emphasise the word some, while councils are often leading the way with plans for social housing installs; a fact that Hewitt said was being reflected by the STA's members in opposition to Batten's fair concerns over "rich people" taking advantage.
"I agree about the middle class thing [but] a lot of our members are doing models that are trying to get solar onto social housing to make sure it is taken up, so I disagree with that characterisation," he said.
Simpson conceded the point that "if you take anything too far it ruins it," but the issue the UK has is that from government the proverbial 'it' is not being taken anywhere.
Hope remains that the export tariff will be retained after BEIS hinted that it had heard the industry's concerns "loud and clear", but without movement in other areas like planning, solar PV deployment will continue to be hobbled by consumer apathy and government complacency (to put it nicely).