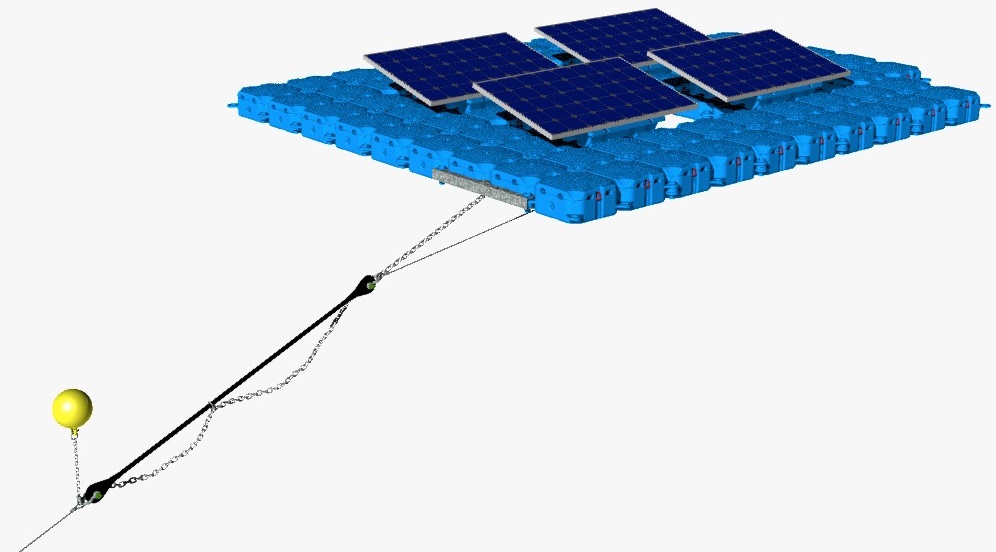 A UK start-up is launching a pontoon manufacturing facility in Cumbria with a capacity equivalent of 12MW.
AqvaFloat has commissioned the facility in Whitehaven with a view to additional capacity opening in the US and Asia.
"We're highly confident in floating solar's potential across all markets," said Simon Piggot, founder and MD, AqvaFloat. "We are looking at expansion into the USA to supply projects in the Americas and also into Asia."
The company is also eyeing the Caribbean market where the combination of high power and land prices creates the perfect storm for floating solar. Markets such as Taiwan, where suitable land for solar is scarce, have already begun pursuing 'floatovoltaics'.
"That's where utilizing water bodies begins to make sense. Water companies are early movers since they have high energy demands nearby and land may be in short supply. The added benefits of reduced algal growth and a 10-15% boost in energy yield from the cooling effects of the water are a bonus," said Piggot.
The AqvaFloat system is being adapted for solar from a pontoon architecture originally designed to support much larger infrastructure. It also incorporate 0.5m wide walkways between rows to enable easy and safe access for O&M crews.
"The AqvaFloat system is unique. Unlike other systems it is based on a tried and tested floating docking system that's been in production for over 40 years," said Alex Fornal, head of sales. "Adapted for solar farms, it is cost-effective and highly robust, certified to withstand 135mph winds."
The pontoons are approved by the UK's Drinking Water Inspectorate (DWI) and will have a 20-year warranty.
Fornal also told Solar Power Portal that the company's mooring system can adapt to large changes in water depth while maintaining the same tension. According to Fornal, some early floating installs have suffered with overly-taut mooring lines in high waters and slack lines reducing the stability of arrays in lower water levels.
"As with all emerging niche markets floating solar boils down to cost," Fornal concludes. "We are fast approaching parity with on-land systems in some markets and that will be a game-changer."