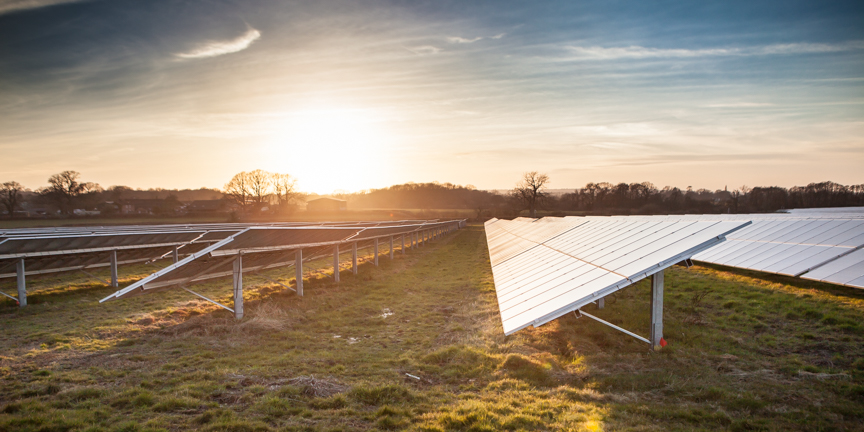 Wood Mackenzie has predicted that the UK will join Europe's "vanguard of subsidy-free utility-scale solar PV" in 2019 as project costs continue to fall.
In a new report, authored by Wood Mackenzie analysts Tom Heggarty and Benjamin Attia, the consultancy firm has charted the top ten trends to watch in the year ahead and has predicted the UK to be among Europe's leading adopters of subsidy-free PV developments in 2019.
It points to a purported 2.3GW pipeline of projects that could be delivered, however Solar Media's in-house market research team places its pipeline somewhat higher, at just shy of 3GW.
Wood Mackenzie points to the corporate PPA market and rapidly declining project costs as the key drivers for the UK market in the coming 12 months, citing Lightsource BP's 300MW-strong pipeline of PPA-backed projects – which Solar Power Portal revealed last month – as one such example.
But perhaps more pertinently for solar PV, Wood Mackenzie expects solar PV costs "heading towards £40/MWh in the UK", a price which would make projects "look attractive to potential offtakers compared to power prices".
That would appear to be a more ambitious price estimation than the UK's Solar Trade Association, which last month argued that solar PV costs could indeed fall to around £40/MWh, but only by 2030.
Instead, the STA is standing by a 2019 price estimate of between £50 and 60/MWh, attractive enough to drive somewhere between 300MW and 500MW of utility-scale solar to be installed in the UK next year.
While Wood Mackenzie has not offered any estimate on how much solar could be deployed without subsidy support in the UK next year, it does suggest that the country is likely to be the only one in Europe to join the "subsidy-free club" in 2019 owing to regulatory support schemes in place in other jurisdictions.
Subsidy-free solar developments in the UK and across Europe will be one particular subject of discussion and next week's Solar Finance and Investment Conference, organised by SPP publisher Solar Media, in Central London next week.
Tickets for the conference, held on 29 – 30 January, are still available and can be purchased here.