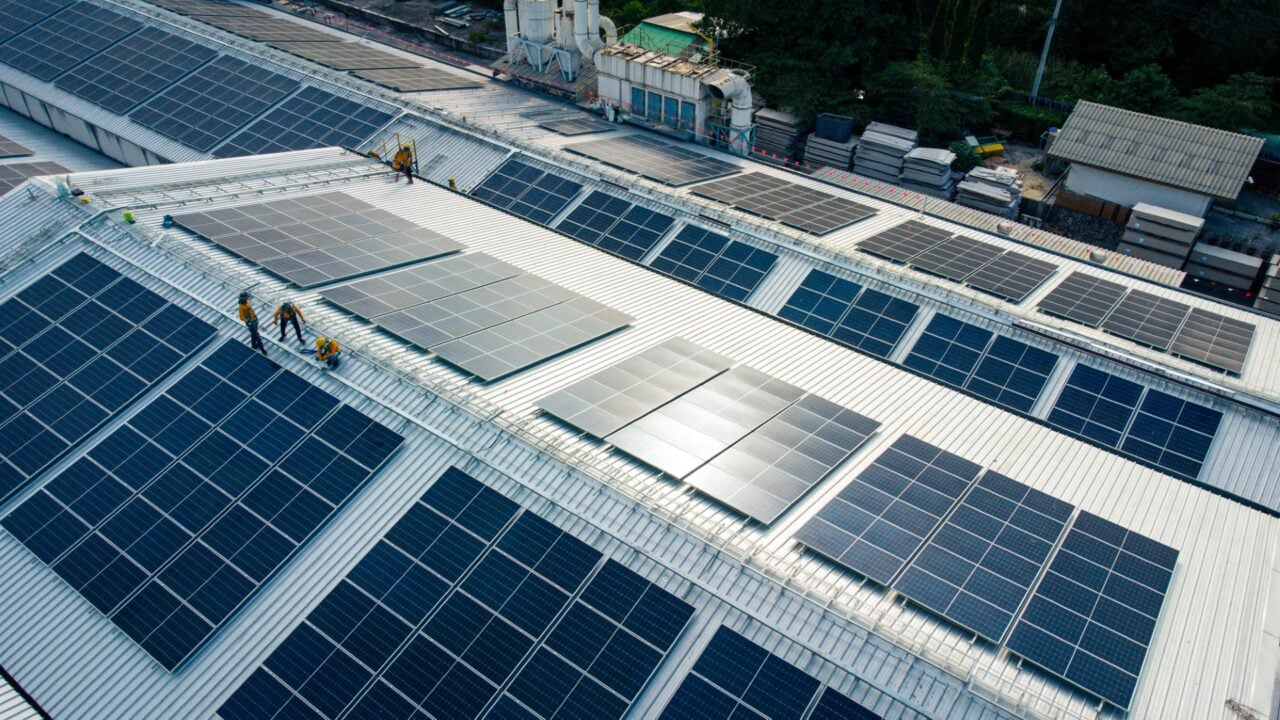 Construction analysts Barbour ABI's research team have found that warehouses hold huge untapped potential to create up to 25GWp of new rooftop solar capacity.
The company also found that the UK's rooftop solar capacity exceeded 3GWp for the first time in 2022, as businesses look for solutions to reduce their energy costs.
The announcement follows Conservative MPs in Lincolnshire and nearby counties expressing concern over the volume of large solar sites in their areas due to available grid connection capacity.
In September 2022, Solar Power Portal reported that the United Kingdom Warehousing Association (UKWA) said that unused roofs on warehouses total 18,500 acres of land, which means the UK is missing out on 15GW of solar energy, according to the UKWA.
Barbour ABI's AMA Research team estimate that existing warehouse roof space is over 165 million m2, the equivalent of 30,834 football fields, with a potential solar capacity of around 25GWp.
The UK government has a target of 70GW of solar capacity by 2035, and the government's Solar Taskforce has already highlighted the potential of commercial rooftop solar. The Climate Change Committee also says the UK will need 40GWp of solar by 2030 to meet the 2050 net zero target.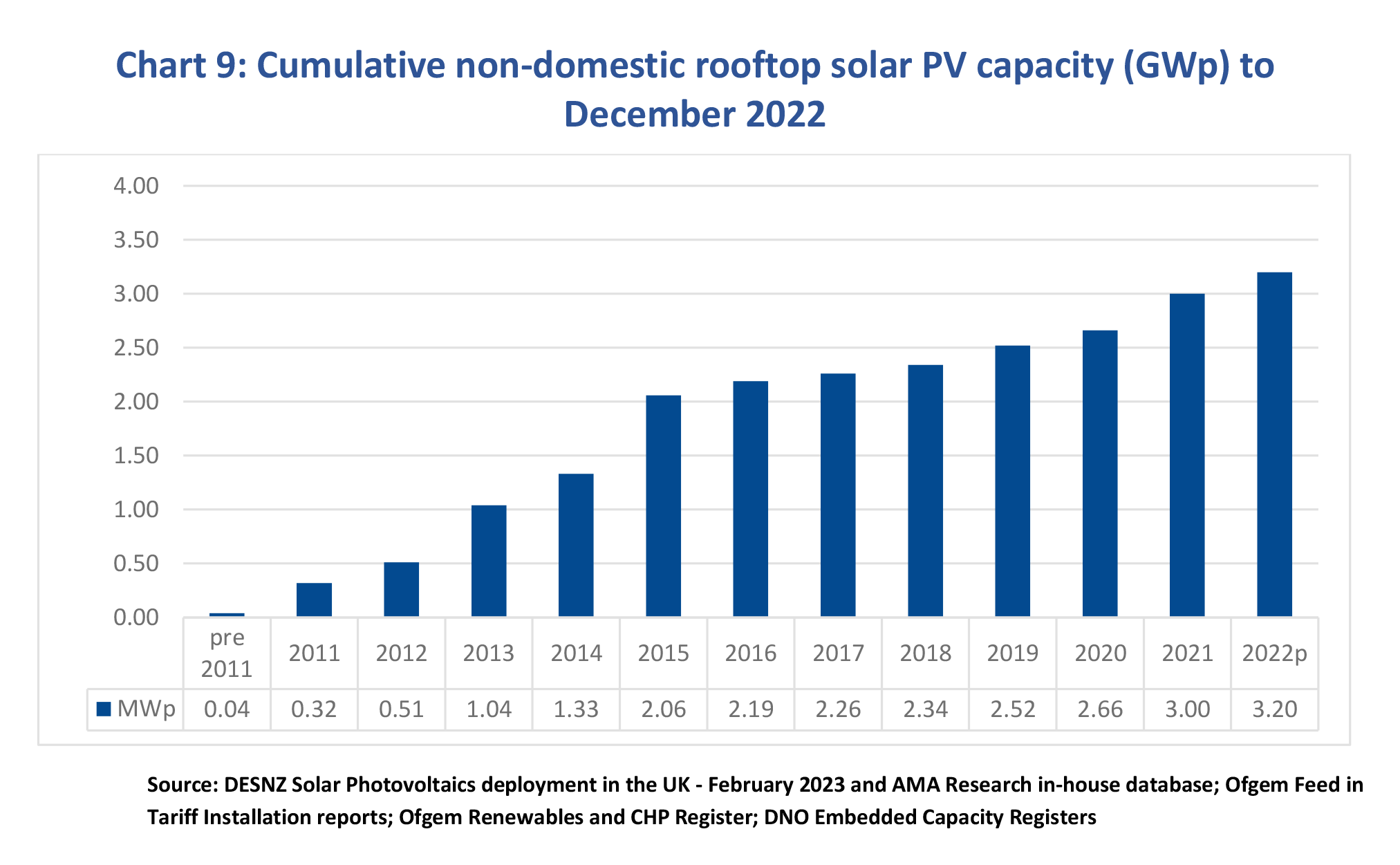 Barbour ABI senior research manager Alex Blagden commented: "Rooftop solar PV on commercial and industrial buildings may be the quickest way for the UK to increase renewable energy capacity, in no small part because most schemes meet little opposition from local residents, unlike ground-mount solar and wind farms."
The potential for expanding commercial and industrial rooftop solar PV is considerable and combines other trends driven by homeworking and online shopping for a more holistic approach to renewables than sacrificing greenbelt and areas of natural beauty," Blagden added.
Amazon UK and Associated British Ports (ABP) are the largest users of rooftop solar PV in the UK according to Barbour ABI. Amazon has 26 arrays with a total capacity of over 20MWp, while ABP has 29MWp of capacity, with plans to reach 40MWp by 2025.
Big solar rooftop installations are also increasing on factories, with a 6.7MWp array on a Don & Low Nonwovens site in Forfar being the biggest installation to date.
The number of very big installations is also on the rise on factory building rooftops. There are seven sites with arrays of upwards of 5MWp, covering an area equivalent to 25 acres. At 6.7MWp, an approved scheme at Don & Low Nonwovens manufacturing site at Forfar would be the largest rooftop installation to date, bigger than the array at the port of Hull owned by ABP Ports, at 6.5MWp which became operational in 2020.
Barbour ABI said that the main drivers of increased investment in rooftop commercial solar has been the volatility of energy markets, the impact of ESG policies on corporate decision making, and the falling costs of solar PV.