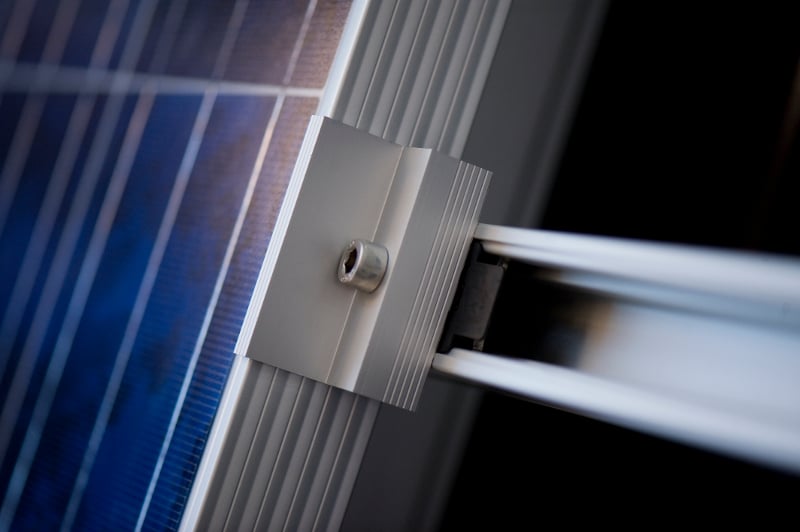 The site of the UK's last deep coal mine is set to become a clean energy generator after a deal was struck to build a 5MW solar farm.
Harworth Group will build the development on 28 acres close to the Kellingley colliery, which marked the end of underground coal mining in the UK when it was closed a year ago.
Kellingley Solar Farm secured planning consent for the solar farm in July 2015 and completed a 31 year lease with Harworth Group last month. Construction of the project is set to commence shortly, with a target go-live date of March 2017 – just in time for the closure of the Renewables Obligation.
A 7MW methane extraction operation, run by Harworth Group in partnership with Arevon Energy, is already in place at the former colliery.
Hannah Moxon, senior estates manager in Harworth's natural resources team, said: "This is an excellent deal for Harworth and low-carbon energy developments form an important part of increasing our recurring income base.
"Although the basis for renewables subsidies has now changed, we remain convinced that solar and wind farms are an important part of the UK energy mix and we believe the government's proposed industrial strategy should reintroduce incentives to bring further developments forward."
The solar farm is Harworth's tenth in the UK and will bring the brownfield land developer's installed solar capacity to 62.8MW when completed. The company's portfolio includes 23 operating low carbon energy schemes including solar farms, wind farms and coal mine methane extraction, totalling over 100MW of existing capacity.
Kellingley colliery was once the largest deep pit in Europe, employing more than 2,000 workers and bringing up to 900 tonnes of coal to the surface an hour. It was closed on 18 December 2015 after losing a supply contract in the face of cheaper imports.