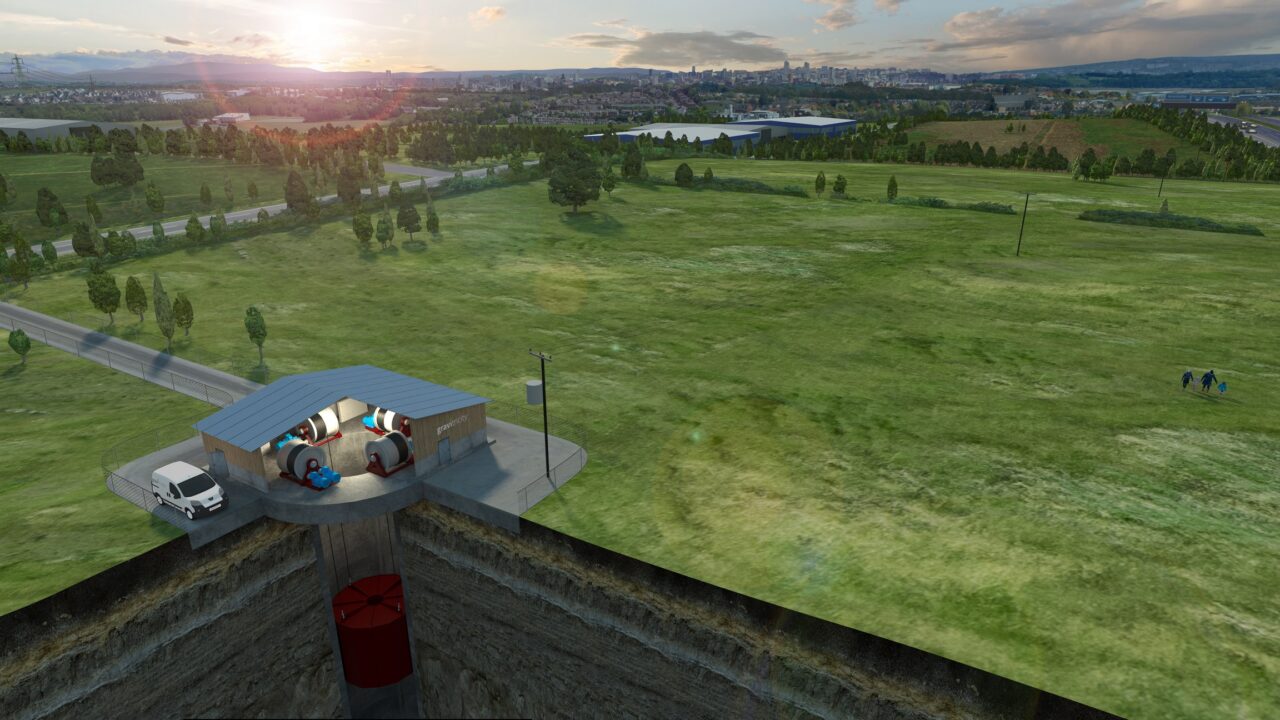 British energy storage company Gravitricity has signed an agreement with US firm IEA Infrastructure Construction to seek funds for renewable energy schemes in the US.
The agreement shows that UK-based companies are seeking to capitalise on the Inflation Reduction Act (IRA), which is providing £361 million ($450 million) in funding for energy projects at former mines.
Edinburgh-based Gravitricity develops below ground gravity energy storage systems in the UK and mainland Europe. The company also has a proposed mine project in the Czech Republic, which will store energy by lowering and raising a large weight in the Darkov mine.
A scale version of this gravity energy storage technology has already been demonstrated in Edinburgh, constructed in partnership with Dutch winch specialists Huisman. Gravitricity now aims to build full-scale versions of the technology in the UK and globally, with a capacity of 250MWh or more.
???????? Excited to announce we're partnering with @IEAnet to seek opportunities for clean energy projects in the USA.

????️ This follows the Biden administration making $450m available for projects at the site of current or former coal mines.

Details here ???? https://t.co/Z1SuYfSzEr pic.twitter.com/zF7KVHu4vJ

— Gravitricity (@gravitricity) April 21, 2023
The company plans to fund up to five projects at current and former mines in the US through the £802 billion ($1 trillion) 2021 Infrastructure, Investment and Jobs Act. Developers of clean energy projects will also be able to access billions of dollars in bonuses offered through the 2022 Inflation Reduction Act, which will "incentivise more clean energy investment in energy communities, particularly coal communities," which have been hurt by the decline in US coal production, the White House said.
Gravitricity commercial director Robin Lane said that "the timing could not be better," because "governments worldwide recognise the need for energy storage and also the requirement to find new futures for mining communities seeking alternatives.
"This mine-specific US initiative, on top of the already generous IRA provisions, make the States a particularly attractive destination for first-of-a-kind projects," Lane said.
As well as its plans for the Darkov mine in the Czech Republic, in February Gravitricity also signed a memorandum with DIAMO, a state-run company aiming to mitigate the consequences of coal mining in the country. The two parties are seeking EU funding to turn the mine into a 4MW/2MWh energy store.
Gravitricity says there are around 14,000 mines around the world which could be used as gravity energy stores.