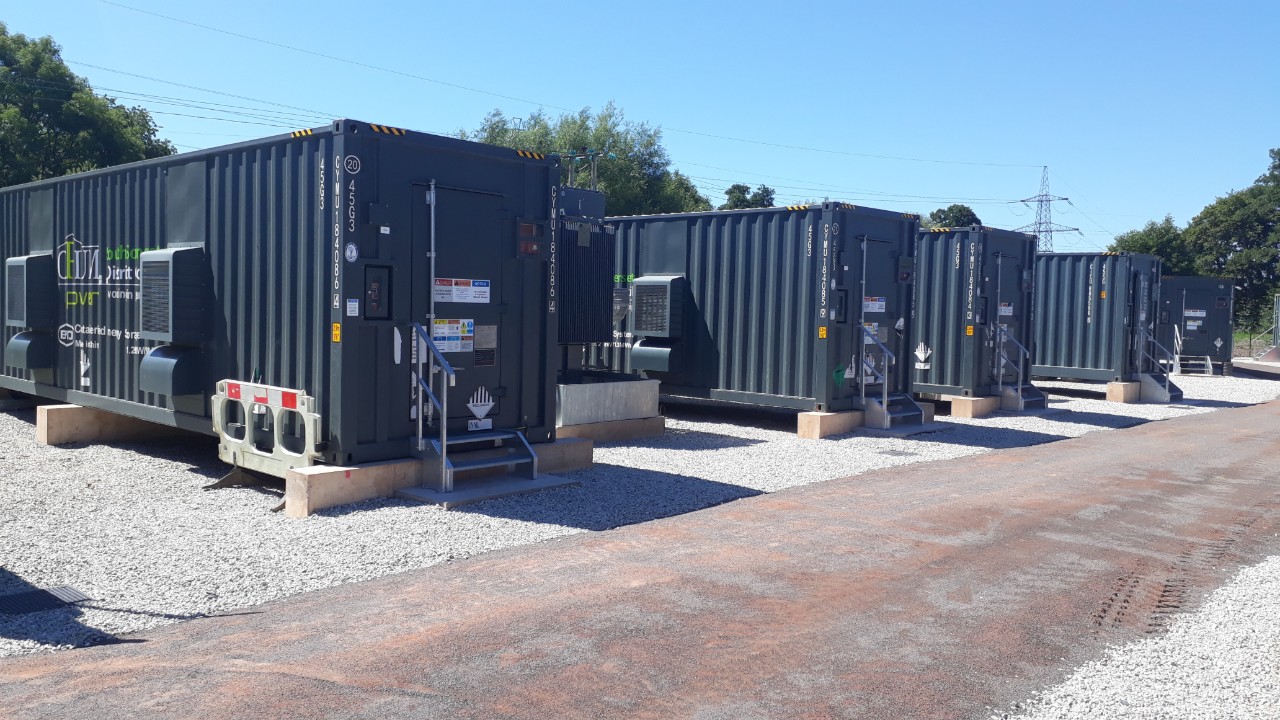 The UKs largest council-owned battery storage site, the 30MW Fideoak Mill site, is now fully operational.
Located at South Somerset District Council's (SSDC) site in Taunton, an additional £2.5 million of investment has allowed the council to commission a further 5MW, making it the largest site of its kind in the UK.
It uses Kiwi Power's proprietary hardware Fruit, which has been installed on all 22 battery units at the site. These will allow the batteries to provide balancing services to National Grid and participate in any of the UK's 15 flexibility markets.
Thomas Jennings, head of optimisation at Kiwi Power, said that councils were looking to make the most of sustainability investments in an effort to meet "increasingly stringent targets."
"Landmark projects such as Fideoak are vital for demonstrating how investments in battery storage and renewables are value adding and income generating," he continued.
"With rapidly changing market dynamics, SSDC will be relying on our co-optimisation team to ensure that the £12 million asset always participates in the right market at the right time so that it delivers the maximum return possible for the investment."
SSDC partnered with Opium Power, Kiwi Power, Western Power Distribution (WPD), BYD, National Grid and BSR Group amongst others for the project. The battery units themselves were provided by BYD Europe BV.
David Owen, director of Opium Power, said the partnership had worked well, and would be the first of several "very exciting joint ventures with local authorities" for the company.
"We currently have an additional 110MW in design and build on three new battery storage systems, and we intend to work with Kiwi Power on all of them.
"The UK has already accepted that we must adapt our electricity generation system to be carbon zero compliant by the use of renewables, and indeed the government has legislated for it. Grid scale battery storage is the essential required component to stabilise the inherently unstable and non-dispatchable energy generated by solar and wind."
According to Kiwi, the SSDC site is unusual as the controller needs to be able to shut off the batteries with immediate effect in response to a signal from WPD. Therefore the technology company had to develop a solution that can interpret the incoming signal and dispatch each of the 22 units simultaneously.
The first 25MW at the Fideoak Mill site was commissioned in four days in June, after initial plans for the then c.9.8 million project were announced in 2018. The decision to expand the site further to 30MW was first announced in October 2019.