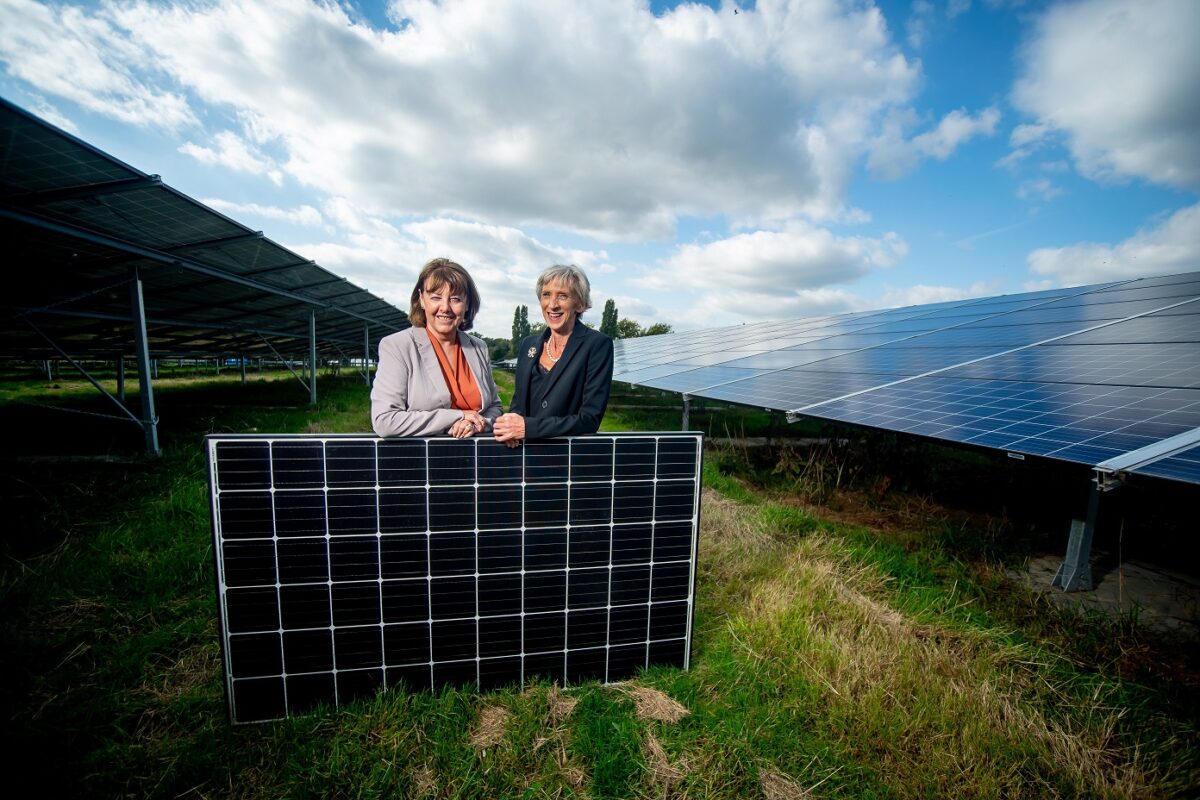 The UK's second subsidy-free solar farm, and the first by a local authority using battery storage, has been completed by West Sussex County Council in a project that ticked "every box" and will generate significant income over the next 25 years.
The Westhampnett project combines 7.4MW of solar, comprised of panels from Hanwha Q Cells, with a 4.4MW/4.06MWh battery storage unit from Tesvolt on a closed 35 acre landfill site close to a local grid connection and owned by the council, offering low land costs for the project.
It is the second solar farm to be completed by West Sussex Council following the 5MW Tangmere project, which began operation in October 2015. However, where that site is supported by legacy subsidy payments, Westhampnett has been built purely on the back of an unsubsidised business case.
Generation from the solar farm will be repurchased from Your Energy Sussex, a council-backed energy supplier set up in 2014, to power the local authority's operations, while some will also be used to charge the battery.
This will be combined with grid power purchased during periods of low pricing to be sold back at times of demand under an arbitrage model. The battery will also be used to provide Triad avoidance and deliver capacity market contracts, while a demand side response agreement has also been secured with nPower which will use the battery to access the grid services market.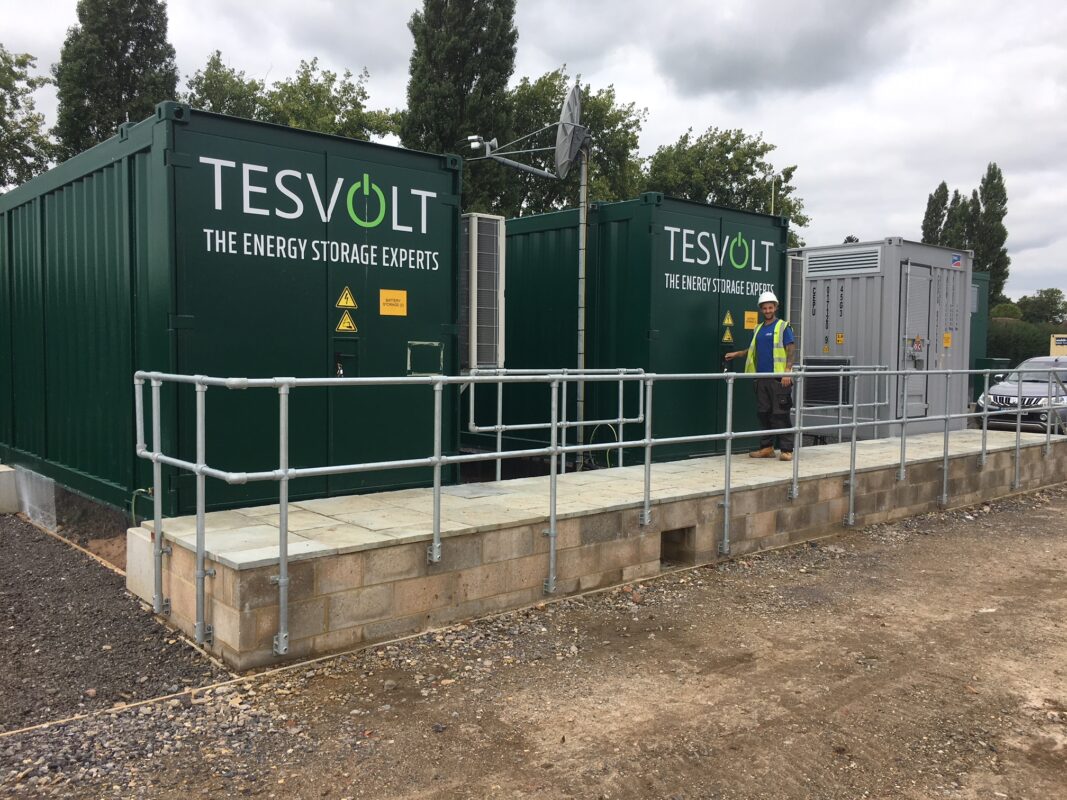 Louise Goldsmith, county council leader, said: "I am delighted to see the completion of Westhampnett solar farm. Living in the sunniest county, it makes absolute sense for us to use our natural resources and to generate clean energy that can be fed in to the local electricity grid."
Speaking to Solar Power Portal this morning, she added: "We opened our first solar farm at Tangmere a couple of years ago and of course we had the benefit of the FiT. Now we haven't but the economics are still good and each solar farm is done on its business case.
"This hits so many buttons in the fact that it's green, its clean, it's a use of land that is not going to be used elsewhere, we're putting energy into the grid that is needed nationally and we're also making some money on it. So on ticking every box it really does that."
The project was not without its difficulties in being developed, with now defunct construction giant Carillion having been appointed as the principal contractor. Following the company's collapse in January, work on the site was stopped for 10 weeks until a replacement could be found in Arun Construction, which was already involved in the project as designer of the solar and storage elements, while Smith Brothers delivered ICP services.
The business case behind the project also fell under more scrutiny as a public sector investment, but according to senior advisor and project lead Tom Coates, the long term approach open to the council meant it was well placed to deliver the scheme.
"It's a political organisation so there will no doubt be differences of opinion in what the council should be investing in. But it is significant that people are supportive of schemes like this and thinking, like all councils, quite differently about maintaining income streams to maintain critical services," he told SPP.
"You'll struggle to find investors that would be investing in battery schemes of a significant size because the returns aren't guaranteed to be within ten years or whatever an investor will be looking to get. Local authorities are well placed in that regard because they're not going anywhere as entities so that stands aside from the commercial developer model. The ability and the will to play the slightly longer game is significant."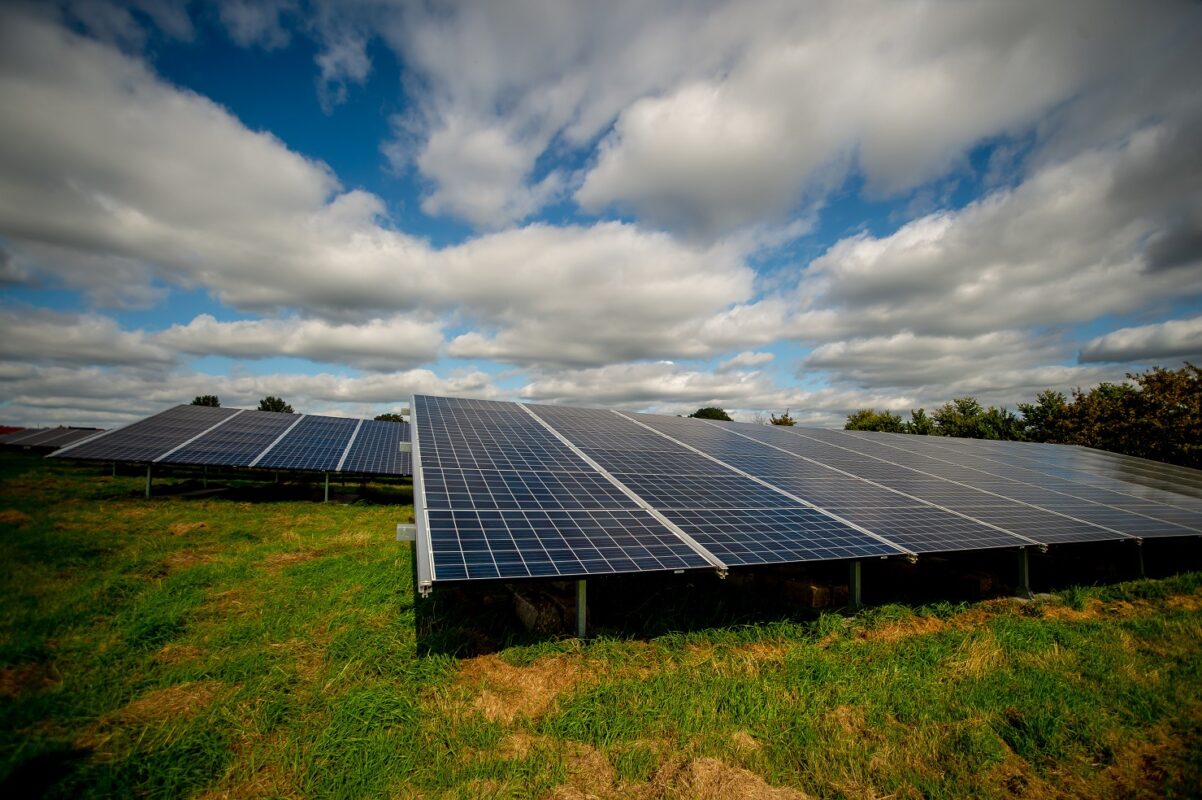 Goldsmith added: "I'm immensely proud of this scheme and the work that all the officers have done to bring it to fruition because it is the absolutely right thing to do. Every area or county has to look at what they've got and when you are a very sunny county its mad not to look at what's in your back yard and utilise that in a clean and green way and that's exactly what we've done.
"To me it's a perfectly rational thing to do if the business case stacks and we're not going to stop here. We're looking at further investment."
Following the success of the Westhampnett project the council already has further projects in the offing, either co-located solar-plus-storage or standalone batteries. Plans are in motion for the >£500,000 36MW Halewick Lane energy storage project, which is soon to be entered into planning and is expected to be decided in March 2019.