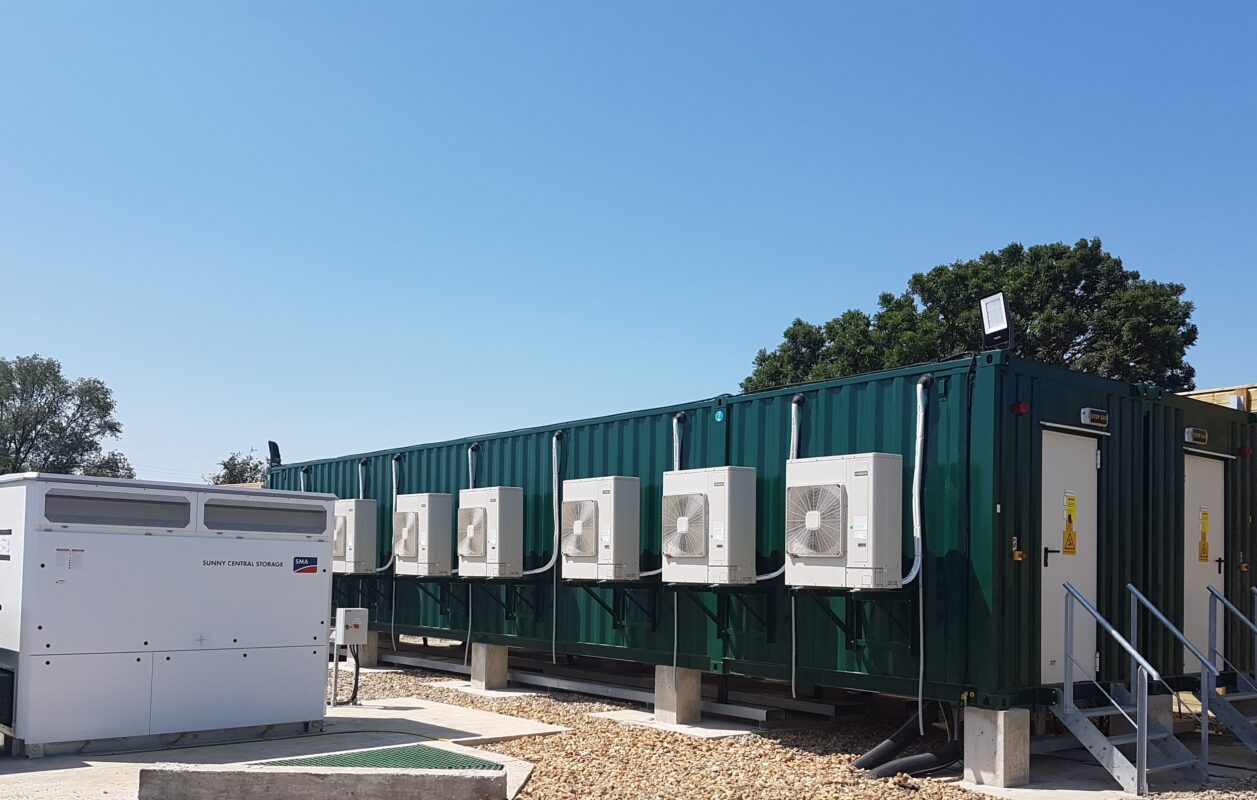 Delays in the growth of Britain's battery energy storage system (BESS) sector helped boost Gresham House Energy Storage Fund's (GRID) portfolio performance, resulting in a "strong growth of earnings" in 2022.
In its financial earnings results ending 31 December 2022, GRID disclosed that the earnings before interest, taxes, depreciation, and amortisation (EBIDA) for its underlying portfolio grew by 23.2% to £48.8 million.
It said that the strong performance was as a result of undersupply of BESS capacity in key frequency response services, which kept prices high.
The company also experienced an increase in its net asset value (NAV) to 155.51p per share – a 33.1% increase from the 31 December 2021 NAV valued at 116.86p per share.
GRID reported that the greatest challenged faced by the construction activities within its investment portfolio were longer lead times and complications relating to obtaining grid connections for projects.
The company saw three new projects commissioned during 2022: Arbroath, Enderby and Stairfoot. This brought the company's total operational capacity up to 550MW as of 31 December 2022, growing from 425MW at the close of 2021. The company's total target portfolio grew by 2GW over 2022.
Total gross equity funds experienced a 50% year-on-year increase to £150 million in 2022. Alongside £155 million of incremental debt secured, GRID's total debt facilities reached £335 million.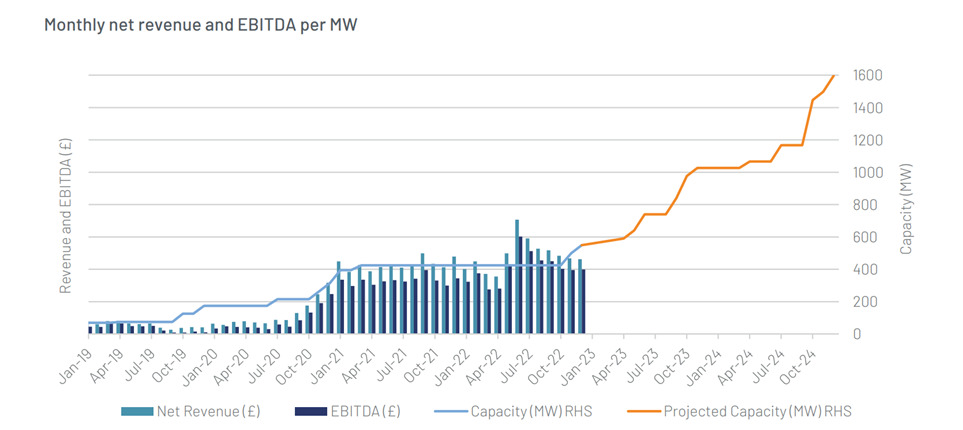 Despite the revenue increase in 2022, GRID noted that it is yet to experience potential cost decreases –in relation to insurance for example – as forecast.
As of 31 March 2023 the 40MW BESS Coupar Angus project is live, bringing the company's total portfolio to 590MW.
GRID currently has eight projects under construction totalling an additional 477MW of capacity which is expected to commission in 2023 with up to 670MW expected to begin construction this year too.
"In 2022 GRID further built on its strong track record and delivered significant growth in earnings, operational capacity and NAV per share, while maintaining a fully covered dividend as projects became operational. Following GRID's strong trajectory in 2022, the Company has set its ambitions higher going into 2023," said John Leggate CBE, Chair of Gresham House Energy Storage Fund plc.
"We expect the EBITDA of the underlying investment portfolio to increase in 2023 as more projects are commissioned and operational capacity increases. This should also lead to growth in both NAV per share and earnings per share. As such, we expect to increase our 2023 dividend by 5%.
"We are exceptionally well-positioned to capitalise on the exciting battery energy storage opportunities ahead of us in the UK and our targeted international markets."