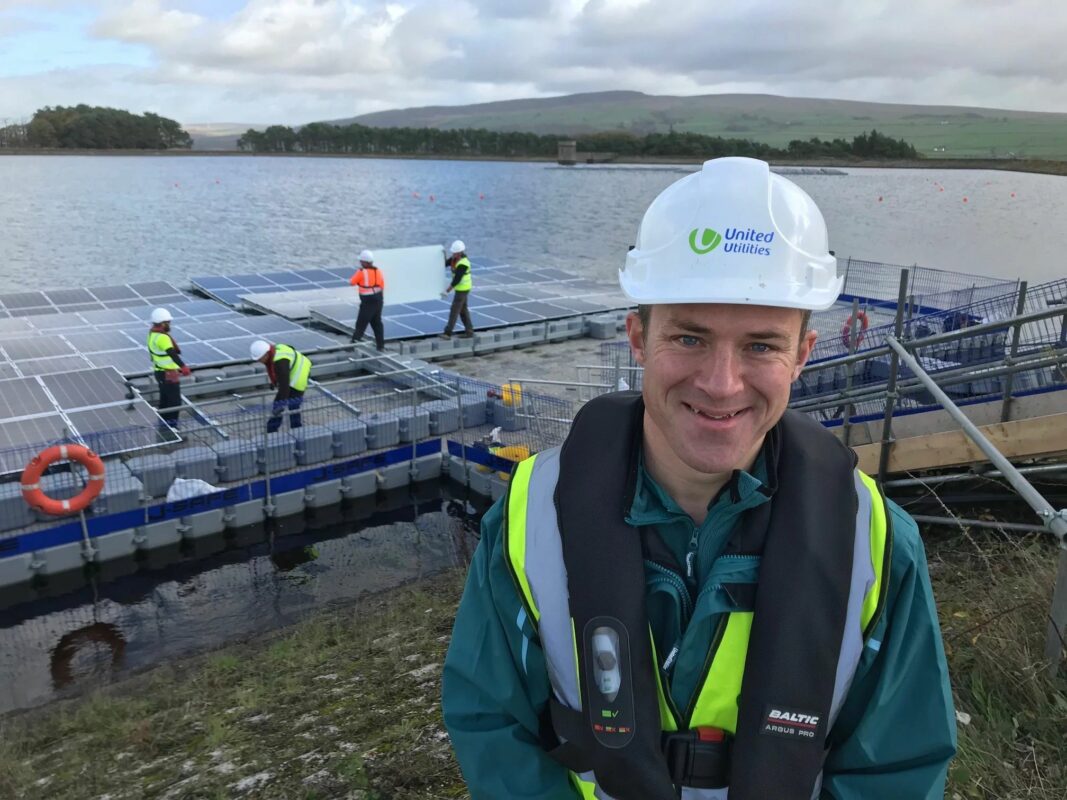 Water utility United Utilities has started work on a 1MW floating solar installation near one of its water treatment facilities in Lancashire.
The firm has teamed up with frequent solar collaborator Forrest to develop the project which will sit on the surface of Langthwaite Reservoir in Lancaster.
All power generated from the facility is to be used by the neighbouring Lancaster Water Treatment Works, responsible for the water supply of more than 150,000 people in the region.
Work on the eight-week projected started earlier this month.
More than 3,500 modules are to be installed on bespoke floatation devices, which have been co-developed by Forrest and local firms Northern Pontoons and Aqua-Dock.
Barry Tayburn, head of energy at Forrest, explained how tables of 20 panels each are to be floated out via a launch platform before being connected to anchoring systems that hold them in place.
"This system is a viable option for producers of large amounts of energy as a serious alternative to ground-mounted arrays," he said.
This is not, however, United Utilities' first floating solar installation. In February 2016 the firm inaugurated a 3MW install at the Godley Reservoir in Greater Manchester, before stating that it was exploring the feasibility of the Lancaster plant in January last year.
Richard Waggitt, head of renewable energy at United Utilities, said learnings from the Godley project had been taken into this one.
"Increasing our generation of renewable energy is not only good for the environment it's good for our business too. Energy is one of a water company's largest controllable operational costs. By generating our own power, we can protect United Utilities from a volatile energy market, which will allow us predict our cost of treatment and stabilise bills for our customers."
United Utilities has a portfolio of 40 operational solar farms with a total capacity of 45MW, but intends to install another 22 arrays over the next two years.