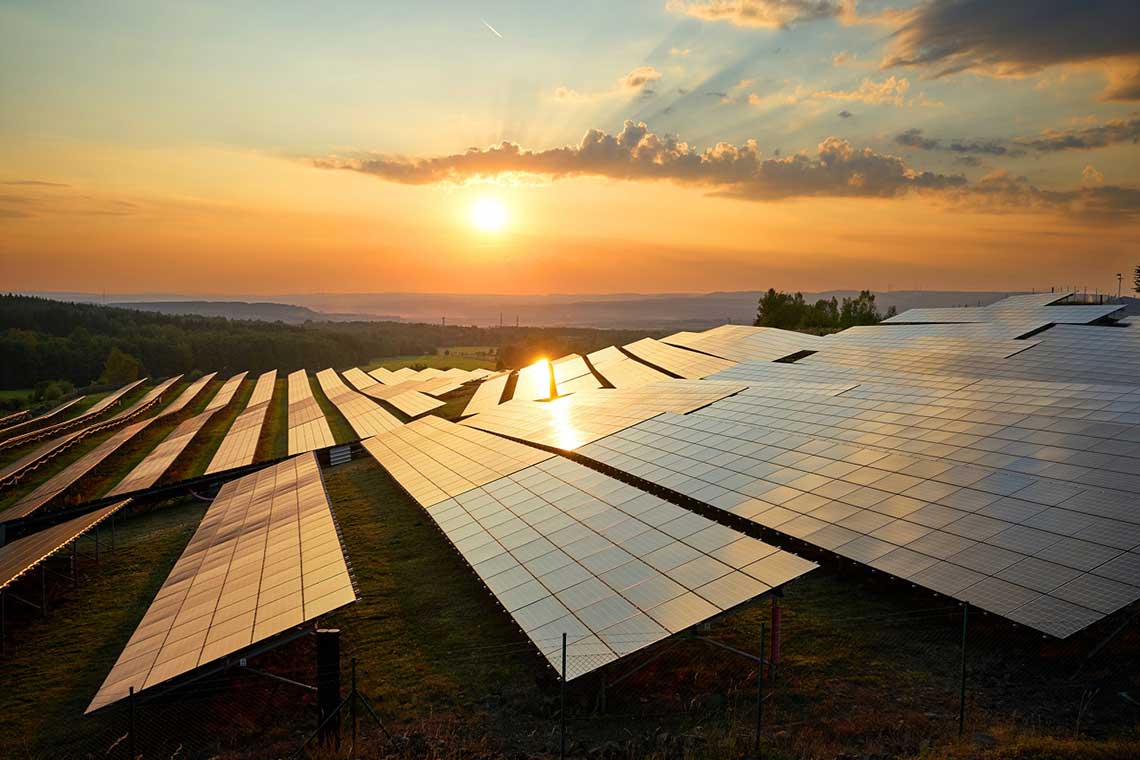 Modelling as part of the government's long-awaited energy white paper shows that between 80-120GW of new solar could be needed by 2050 in higher scenarios.
This is despite the energy white paper itself not unveiling any new policy or funding for the technology, although it does make reference to the opening up of the Contracts for Difference (CfD) scheme to allow solar to once again participate.
In the document, the government said that a "low cost, net zero consistent system is likely to be composed predominantly of wind and solar", but was clear to state it "is not targeting a particular generation mix for 2050" and that it wouldn't "be advisable to do so".
In its modelling – which aimed to help it understand the potential impact on system costs of reducing carbon emissions at different levels of demand, using different combinations of generating and storage technologies – it identified 2050 capacity ranges for low carbon technologies that are deployable at scale, placing solar in the 15-120GW range.
Offshore wind, meanwhile, came in at 40-120GW and onshore at 15-60GW, with the government expecting that wind and solar generation could more than quadruple by 2050.
This echoes analysis published last week by the Committee on Climate Change, which estimated that between 75-90GW of solar capacity will be needed to meet net zero. The National Infrastructure Commission, meanwhile, has estimated that 121GW will be needed.
Solar Trade Association chief executive, Chris Hewett, said the STA is looking forward to seeing the government's plan "to maximise the potential of cheap onshore renewables and clean energy storage", with the STA itself calling on the government to triple solar capacity by 2030.
"Additionally, we welcome the government's recognition in the white paper that solar, storage, and smart controls will be central to decarbonising homes, heating, and transport, and encourage a commitment to clear targets for the deployment of these technologies," Hewett added.
A set of the government's modelling found that in 2050 flexibility provided by a combination of demand side response, battery storage and interconnection significantly reduced the system costs compared to scenarios with extremely low levels of flexibility. It gave the example of the high demand scenario without hydrogen, where there is a reduction of up to £12 billion per year at a carbon intensity of 5gCO2/kWh.
Storage did also get a larger mention when it came to the main energy white paper document, with the government stating it will define electricity storage in law, legislating when Parliamentary time allows.
Ofgem had previously introduced a formal definition for storage following multiple calls from industry, with storage having been subject to double charging, where it was charged as both a demand customer for its imports and as a generator for its exports.
The government will also launch a major competition to accelerate the commercialisation of first-of-a-kind long duration energy storage through the £1 billion net zero innovation portfolio, which was announced in the Prime Minister's Ten Point Plan and is designed to accelerate the commercialisation of innovative low carbon technologies, systems and processes in power.
An in-depth look at the full policy measures announced in the energy white paper can be read here.