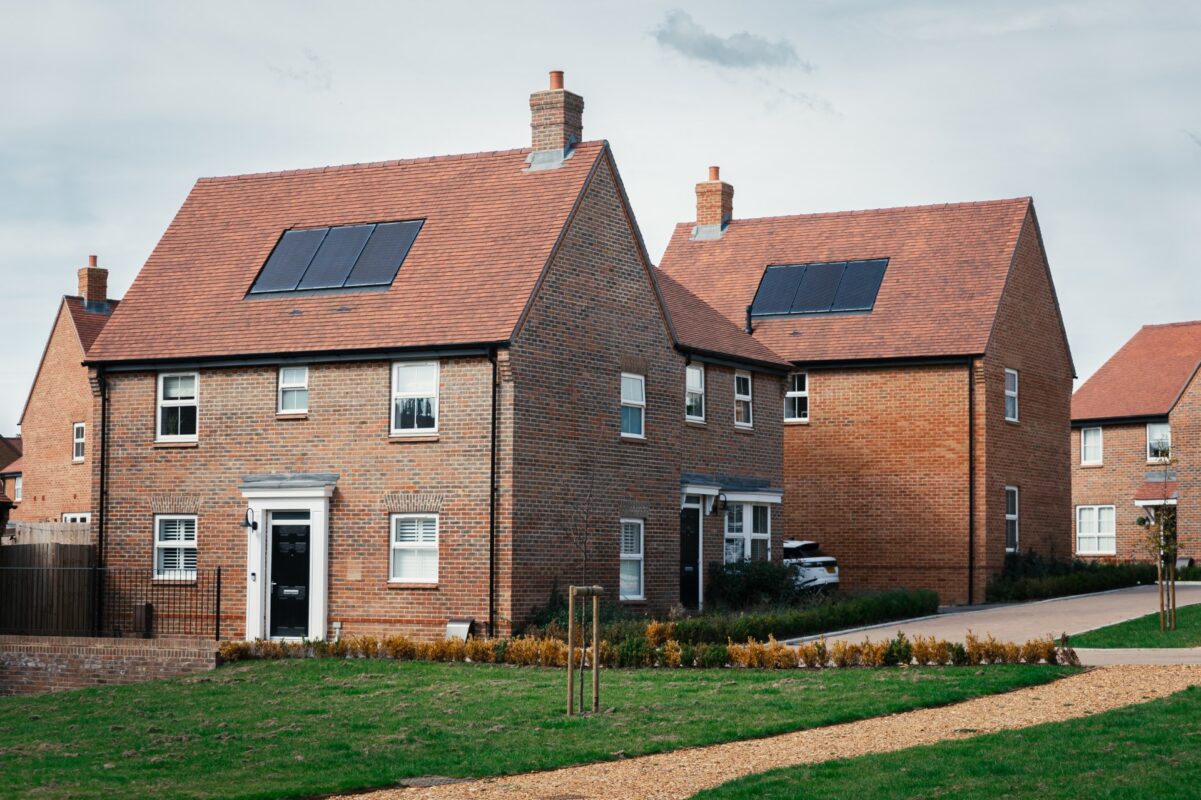 Sustainable technology provider UPOWA has renewed its supply agreement with Bargate Homes to install solar PV on its residential developments for the next three years.
The deal was first signed in 2021, with hundreds of Bargate Homes having been fitted with UPOWA Inline Solar systems. Bargate Homes are owned by VIVID, Hampshire's "largest housing association", it says.
With the recent implementation of the new Part L Building Regulations, new dwellings must now meet increased energy efficiency requirements, changes that UPOWA says are "posing significant challenges to the housebuilding industry."
The deal means UPOWA will provide a complete service for Bargate Homes' solar PV needs, from consultancy, design and supply to installation and aftercare. UPOWA says that this process will make it easier for Bargate Homes to be compliant with Part L Building Regulations.
Mark White, managing director of Bargate Homes, said: "Bargate Homes is committed to only building EPC A or B rated homes to help our customers reduce their carbon footprint and energy bills. The installation of solar panels is a key element in our approach to creating energy-efficient homes that meet these high EPC ratings."
"We're pleased to continue our partnership with UPOWA with their solar expertise and innovative approach, which will support us as we strive to become one of the most sustainable housebuilders in the industry," White added.
James Bull, sales director at UPOWA added: "We are delighted to continue our long-standing agreement as Bargate Homes' go-to solar experts, helping to create eco-friendly housing across the South. As demand increases for solar panels, UPOWA is well positioned to support Bargate through the obstacles and ensure a smooth transition to the Future Homes Standard."
Bargate Homes is currently delivering 900 homes across six sites in Hampshire and has a pipeline of future sites expected to deliver more than 2,500 new homes.
In May, UPOWA signed an agreement with housing developer Redrow to supply solar PV to the company's housing developments for three years. In 2022, UPOWA was selected to install a 479kWp roof-integrated solar solution and 5kWh UPOWA Home Batteries for 233 homes at the mixed-tenure Lovell Partnerships development at Wild Walk in Telford.