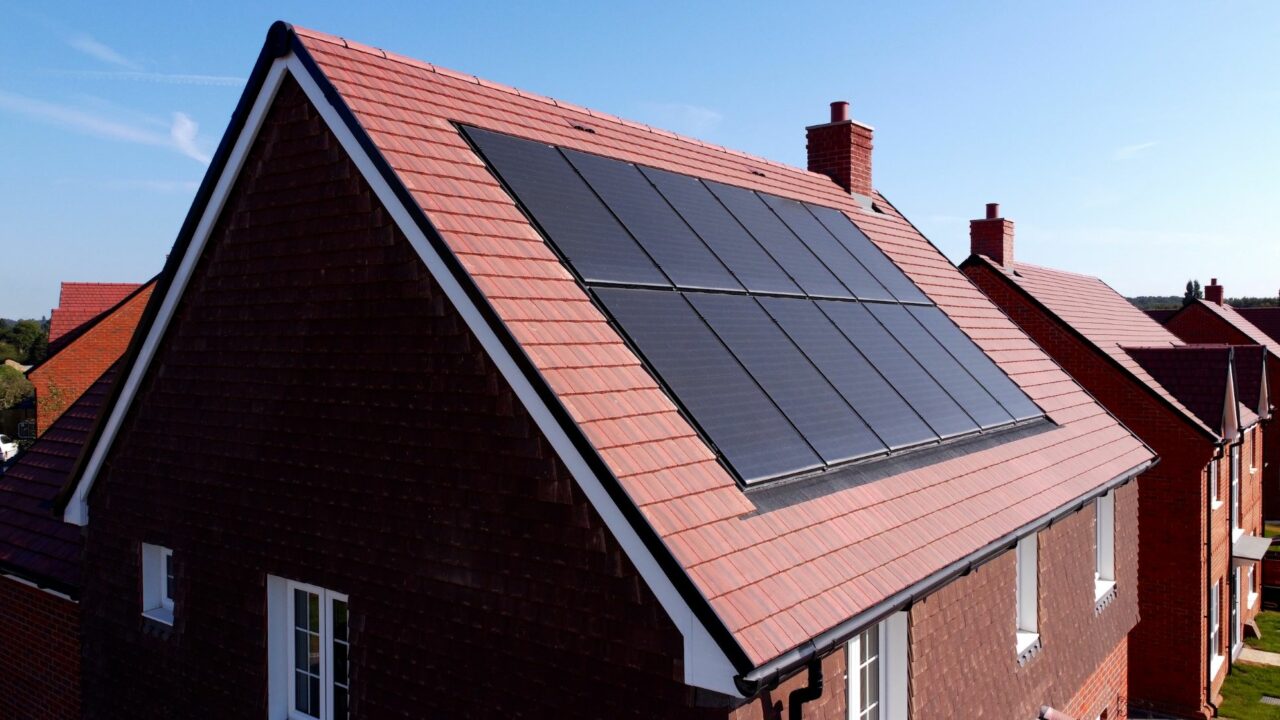 Sustainable technology solutions provider, UPOWA, has been selected to install a 479kWp roof-integrated solar solution alongside 5kWh UPOWA Home Batteries for 233 homes at the mixed-tenure development, Wild Walk, in Telford.
Wild Walk is a sustainable housing scheme that is set to build 329 new eco-friendly properties, which will be a mix of open market sale, private and affordable rent, and Rent-to-Buy. The project also includes dementia care and supported living units.
Chosen by the property developer Lovell Partnerships, UPOWA will install its Inline Solar roof-integrated solar panels alongside a 5kWh UPOWA Home Battery, which will allow households to use the electricity generated from the solar-systems at night too. This is forecast to provide 100% green energy for the domestic electric heating systems.
Described as a "ground-breaking housing project", 215 of the properties will also benefit from electric vehicle (EV) chargepoints.
Nuplace will also pilot 18 private rental homes, which will meet the Future Homes Standard. Alongside the UPOWA solar systems and batteries, these homes will include electric heating systems. These additions combined, the company stated, will give each household an 80% improvement in their carbon emissions.
Thanks to a partnership between Lovel Partnerships, Telford & Wrekin Council, the lettings company Nuplace Ltd and Wrekin Housing Group, plans to build the low carbon homes have now been brought forward.
"We're really pleased to see that work is underway with UPOWA to create zero-carbon ready properties for Lovell Partnerships, with the installation of UPOWA integrated solar panels to 233 of the homes being built, of which 18 are for Nuplace. We're passionate about creating a difference not only within the communities but the environment too. Future-proofing homes with UPOWA was an easy decision to make" commented Samuel Clarke, regional operations director at Lovell Partnerships.
This is another successful partnership for UPOWA since the company rebranded this summer. Earlier this year, a new supply agreement with Roofspace Solutions that will see Inline Solar included in future builds.