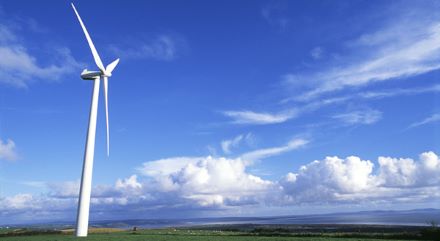 Swedish state-owned power company Vattenfall has established a new business unit dedicated to solar plus storage.
And the company will look to immediately capitalise on growth of the technology within Europe by lining up €150 million of investment in large-scale solar and battery storage projects on the continent.
Vattenfall confirmed today that rather than a single business unit dedicated to wind, it had separated the division into three, focusing respectively on onshore wind, offshore wind and solar and storage.
Vattenfall Photovoltaic & Battery started operations on 1 July 2017 and will be active in six European countries, namely Sweden, the UK, the Netherlands, Germany, Denmark and France.
Gunnar Groebler, head of Vattenfall Wind, said the decision had been taken to adapt to "anticipated market developments".
"With the 'go live' of the new structure, we again put more focus on profitable growth in the renewable space and hence supporting Vattenfall's overall ambition to power climate smarter living and becoming CO2 free in just one generation.
"The new organisation, designed along the respective value chains, will enable the business units to further reduce levelised costs of energy due to increased focus and reduced complexity," he added.
The solar and storage unit is to be headed up by Claus Wattendrup who was previously managing director of the Berlin-based Vattenfall Europe Innovation division.
Although not traditionally considered one of the main players in the UK solar market, Vattenfall broke ground on its maiden solar park early last year – a 5MW array co-located with one of its wind developments.
It was also awarded one of eight Enhanced Frequency Response contracts from National Grid last summer, and has recently made big moves into the UK supply market.