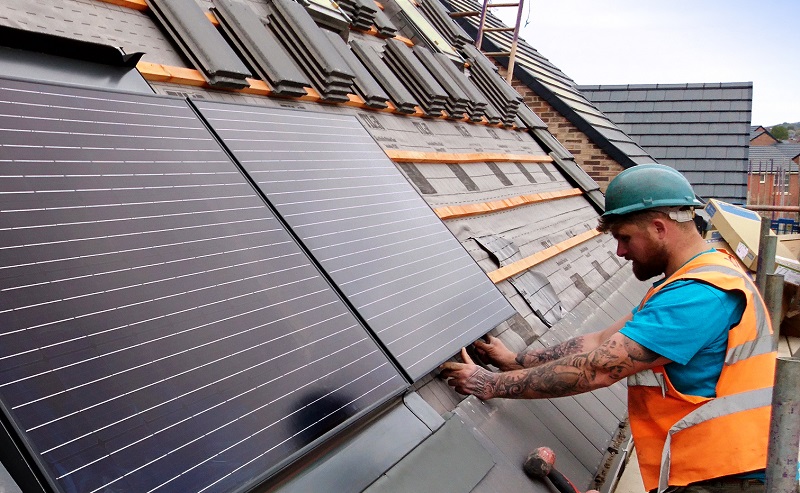 Viridian Solar has signed an exclusive supply agreement with housing developer Bloor Homes.
Bloor, the UK's largest privately-owned housing developer, will exclusively use Viridian's roof-integrated Clearline Fusion panels under the agreement which runs until the end of 2020.
It's the second exclusive agreement Viridian has clinched with a housing developer in recent months having secured a similar agreement with Persimmon Homes last December.
Stuart Elmes, chief executive at Viridian Solar, said: "As solar becomes more widely used in new homes, developers are taking control of the solar that is installed on the homes they build, and we're thrilled that Bloor Homes has recognised the durability and quality of our great looking roof integrated solar."
Bloor completed around 3,300 new homes each year and is currently working on around 60 developments in Lancashire, Devon and the South East.
Viridian's solution will be used on all homes where solar is required, which Chris Burton, group commercial director at Bloor, said applied to many of the company's new build developments.
"We feel that with the growing popularity of electric vehicles and affordability of battery storage, good looking roof-integrated solar is an excellent option for our customers," Burton said.