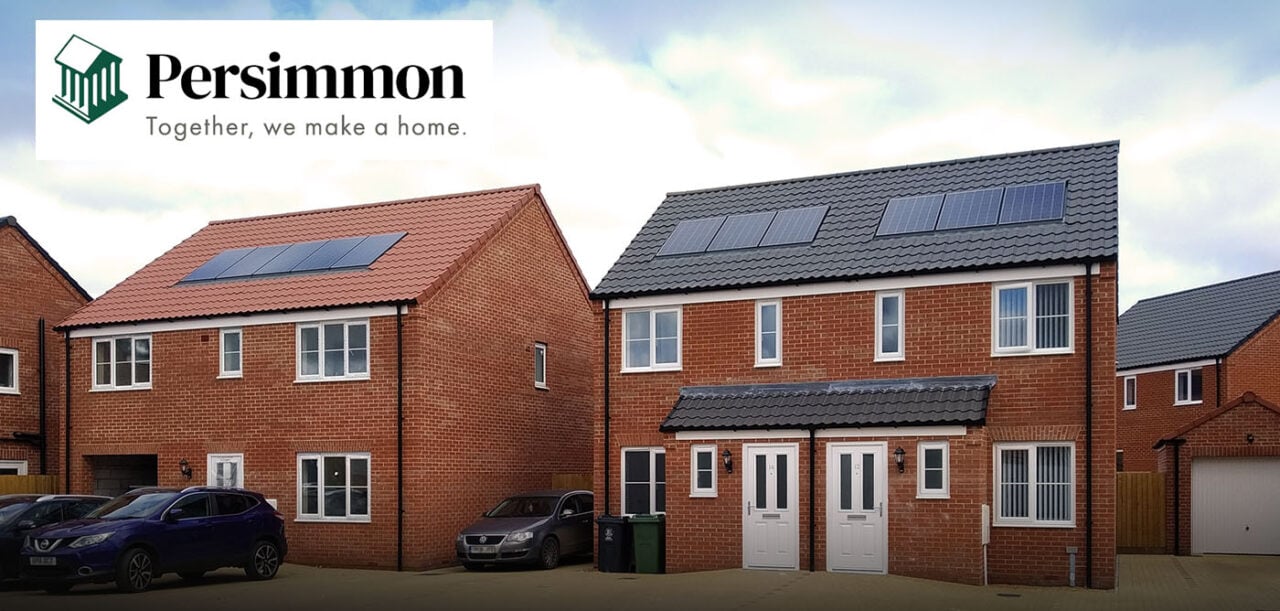 A second extension to the partnership between Viridian Solar and Persimmon Homes has been agreed.
The National Supply Agreement between the two ensures that Viridian's roof-integrated solar systems are installed on all homes built by Persimmon where there is a requirement for PV.
Having been first announced in 2017 before being extended in 2019, this agreement now runs to 2023. Jamie Berryman, CSO at Viridian Solar, said the duo has worked on "thousands of homes" together, with the new agreement covering "a period where anticipated changes to building regulations for England and Wales could mean many more homes come with solar as standard".
The solar firm has racked up a number of partnerships with housebuilders in recent years, including Beech Developments, Newland Homes, Bloor Homes, Stewart Milne Homes and Bellway.
It also unveiled a collaboration with roofing manufacturer Marley in July 2020 to offer the Marley SolarTile, a roof-integrated solar system be based on Viridian's Clearline fusion products.
In 2019, it revealed plans to launch into the US and Latin American markets after penning an exclusive licensing arrangement with North American PV mounting provider Unirac as well as securing a partnership with heating and plumbing firm Heat Merchants to bring Clearline Fusion to Northern Ireland.