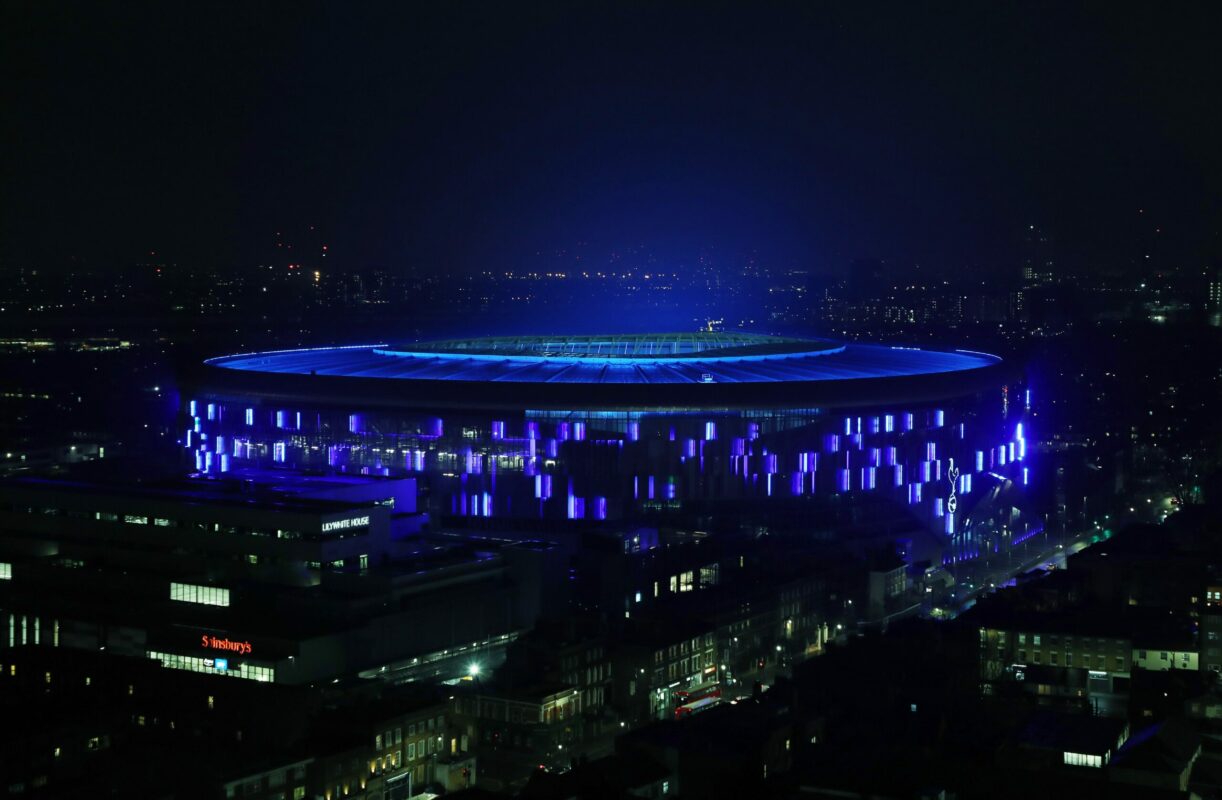 VivoPower has been announced as the official battery technology partner for football club Tottenham Hotspur.
The "first-of-its-kind partnership" will see the battery company review Tottenham Hotspur's stadium and training centre, allowing it to develop storage solutions that will help the club become a net zero carbon business.
Currently, it is envisaged that this will include VivoPower supplying a 3MW, large, solid state battery at the stadium in London to help it balance its power supply.
At the club's training centre, a full-suite of sustainable energy solutions (SES) will likely be rolled out, the company said, including rooftop solar panels, battery storage, custom microgrid controls and electrical infrastructure.
Donna-Maria Cullen, executive director at Tottenham Hotspur, said the club was "committed to minimising the environmental impacts of our activities" and "always open to new technologies and innovations to help achieve this core aim".
"It is the first partnership of its kind within the world of football and shows the club's intent to reduce its carbon emissions. The work of companies like VivoPower with businesses like ours could be seen in years to come as an essential part of limiting the impacts of climate change."
Tottenham Hotspur was named the English Premier League's greenest club in January, and has already signified its commitment to climate action through signing the UN Sports for Climate Action Framework and founding the Count Us In movement.
Kevin Chin, executive chairman and CEO of VivoPower, said: "We are delighted to be working with Tottenham Hotspur on what would be our first full suite SES deal, our first deal involving infrastructure assets and our first SES deal in the UK. Tottenham not only has a fantastic history and heritage as one of the world's pre-eminent football clubs, but also tops the Sport Positive Rankings as the English Premier League's most sustainable club.
"Our deal encompasses all aspects of our sustainable energy solutions which are available to all corporates looking to decarbonise far more rapidly than their competitors. We hope to assist Tottenham by delivering a turnkey SES outcome that enables the club to accelerate towards net zero carbon status."
A number of other football clubs have signed partnerships with storage companies to increase their sustainability including Manchester City, with power management firm Eaton announced as the club's official home energy storage partner in the UK in 2017.
In 2018, fellow London-based club Arsenal installed a 2MW/2.5MWh Tesla system at its Emirates stadium, claiming the first battery storage system to be installed at a UK football club stadium thanks to a partnership with Pivot Power and Downing LLP.
VivoPower will hold the title of official battery technology partner until the end of the 2021/22 season, and has also acquired marketing rights as part of the position.