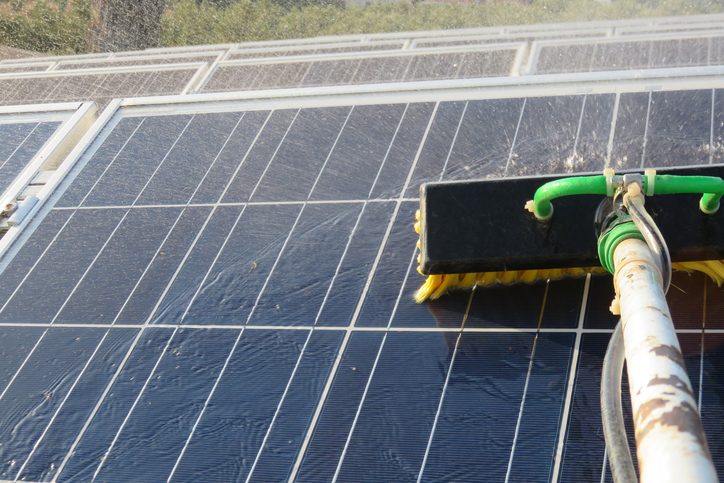 Voltalia has won a Contracts for Difference (CfD) to develop two solar projects in the UK with a combined capacity of 90MW.
The projects will both be situated in Dorset at Clifton Farm near Yeovil and Higher Stockbridge in Sherbourne. Both will have a capacity of 45MW.
The CfD has been awarded in a recent Allocation Round 4 (AR4) auction and will support Voltalia's expansion into the UK's renewable sector. The contract lengths have been revealed as 20 years and will aim to be delivered in 2024/25.
"We are very pleased to have been awarded the 90-megawatt Clifton and Higher Stockbridge CfD contracts. This latest win highlights our commitment to the UK market and our support of the country's ambition to see 95% of electricity being low carbon by 2030," said Sébastien Clerc, CEO of Voltalia.
"These projects demonstrate that solar projects can be rapidly deployed, which can contribute to the power market re-balancing. Following the 49.9-megawatt solar power sales contract for the City of London Corporation in 2020 and the 32 megawatt / 32 megawatt-hour Hallen BESS storage power plant in 2021, these latest projects allow us to further strengthen our position in the UK, one of the leading renewable energy markets in the world."
In the UK, Voltalia now owns a portfolio of five solar and storage facilities under operation and construction with a total capacity of 179MW. It has also completed construction and operation for third-party clients of 23 solar and storage projects totalling 195MW, the firm said.
Voltalia confirmed last year it has started construction of a 50MW South Farm solar plant near Spetisbury, Dorset. In November 2020, the international renewable energy company signed a £40 million power purchase agreement (PPA) with the City of London Corporation for the site.
When completed, the site will provide electricity for the Square Mile for 15 years, helping to power buildings like Guildhall and the Barbican Arts Centre. South Farm will provide over half of the City Corporation's electricity needs.
Voltalia also confirmed in June 2021 it had agreed a purchase power agreement (PPA) with Axpo for a 7.2MW Tonge solar park in Kent. The fixed price PPA covers the period out to 2031, with Axpo – which provides risk management, market access and supply solutions across the energy supply chain – to purchase 100% of the electricity, Renewables Obligation Certificates and Renewable Energy Guarantees of Origin.
Solar deployment could ramp up significantly in the coming years with a record level of solar farm capacity having been approved in the UK during 2022, with just eight months completed.
The analysis – undertaken directly by the in-house Solar Media Market Research team – shows that almost 4GW of new solar farm capacity has been approved in the first eight months of 2022, up from 3.1GW that was approved during 2021.
This could see renewable energy companies, such as Voltalia, rapidly scale projects and deployment of the renewable generation technology in a bid to support the energy transition and achieve net zero targets.