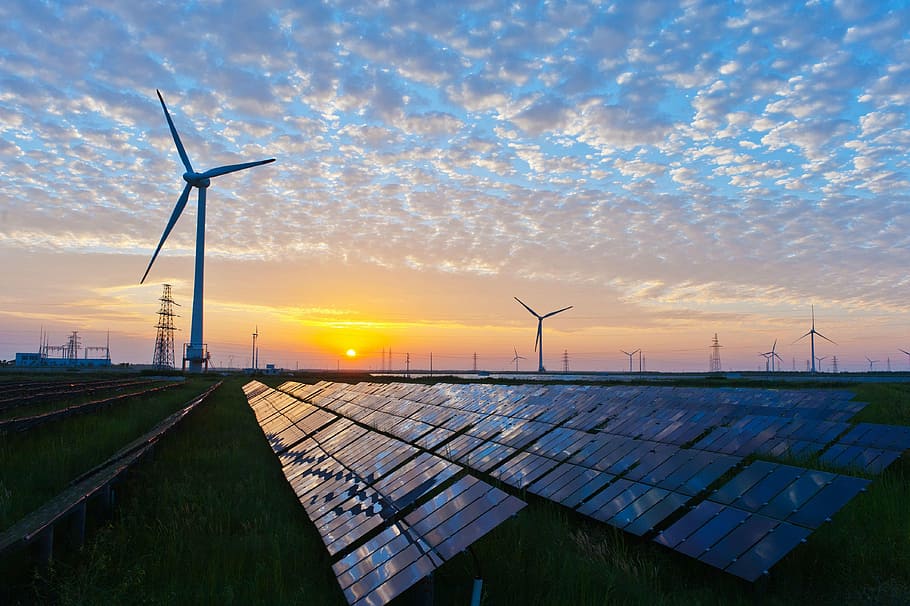 I spent some of August on trains across Europe, gazing out at vast swathes of parched earth, dwindled rivers and failing crops. Climate change was plainly in action across the entire continent. Then I glanced at social media to find the two individuals vying to become Prime Minister competing with each other to say how terrible solar farms are.
This was deeply depressing and angering. Anyone in the solar industry will have watched with horror. Now we know, of course, that not only do we have a Prime Minister who dislikes the sight of solar 'paraphernalia' but she has appointed a Secretary of State, in Jacob Rees-Mogg who has previously denied climate change. We have some challenging conversations ahead with government.
But look closer at the commentary around the Conservative leadership election. It's clear there are two sides and a growing number of vocal supporters of solar on the Right.
Some of Truss and Sunak's comments were clearly designed to attract some die-hard NIMBY votes from the very narrow electorate that selects the leader of their party, notwithstanding the fact that 73% of Conservative Party members actually support solar farms. But what is interesting in the last month has been the breadth of criticism that their remarks have drawn from natural allies in right wing think tanks, media and the farming industry.
Robert Colville, director of the Centre for Policy Studies (the most influential think tank among Conservative MPs according to a 2019 survey), directly attacked both Truss and Sunak in a Twitter thread saying "it is really weird to be mounting a dogged Nimbyist campaign against a thing most people really like (including farmers/the NFU). Especially at a time when producing more cheap, secure, renewable energy in your own country might be a really good idea". His post got over 6,000 likes.
I see Rishi has joined Liz in highlighting the scourge of solar panels on our precious farmland. We have 23 million acres of farmland. Even if we quintuple solar output (the govt's target), it would take up roughly 1/200th of it. Also you can usually still farm on the land!

— Robert Colvile (@rcolvile) August 19, 2022
James Kirkup, director of the Social Market Foundation, and former political editor of The Telegraph, wrote a column in The Spectator, where he said "those solar panels that Sunak and Truss deplore are nothing less than an economic miracle, delivered by private companies seeking profit. Anyone who proclaims themselves supporters of markets should be shouting from the rooftops about this miracle".
Andy Mayer from another free market think tank, the Institute for Economic Affairs, commented that "both leadership candidates, by making a fetish of the Green Belt and hysterical opposition to local development, are likely to make the cost-of-living crisis worse." Similar words came from the city editor of the Daily Telegraph.
Broadly speaking the free marketeers on the right are saying solar is winning in the marketplace and government shouldn't be telling farmers what to do with their own land. In the same piece in City AM that the IEA was quoted, Tom Bradshaw, deputy president of the NFU also stated that "renewable energy production is a core part of the NFU's net zero plan and solar projects often offer a good diversification option for farmers."
There is clearly a need to be careful about siting and designing solar farms with respect to the highest quality agricultural land, and no one disputes this. There are also many economic, community and benefits to local nature that solar farms create. In the end, it may be economics that wins the argument. With the Treasury now on the hook for a £100 billion energy bill support package, largely going to pay for gas, Chancellor and solar power backer Kwasi Kwarteng will have a huge incentive to encourage spades in the ground, and installers on roofs to build cheap renewables as fast as possible.
The Times used its main leading column, to sum up the position. "Stop quibbling and start building the solar future we need". I couldn't have put it better myself.