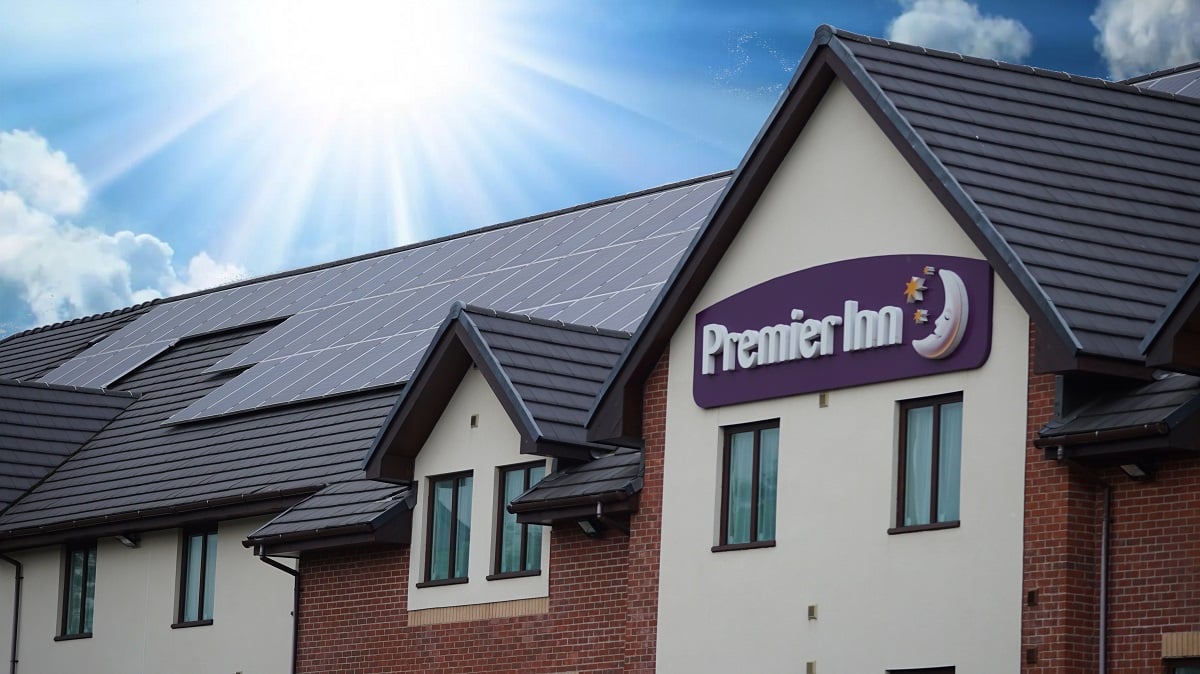 Premier Inn owner Whitbread is to nearly double its solar capacity, installing rooftop PV on a further 70 of its hotels.
Whitbread has turned to Anesco to complete the installs which, the company said, would leave the hotel chain with more solar panels that any other in the UK.
James Pitcher, director of sustainability at Whitbread, said solar was a "fantastic proposition" for the company as a long-term investment.
"We have seen from our previous work with Anesco that the technology is a great fit for us and with this project, we are further demonstrating our commitment to sustainable, environmentally-aware working practices."
Anesco also worked on Premier Inn's previous solar deployment scheme which saw solar installed on 88 hotels between 2013 and 2015.
Anesco now expects to complete the new installs by the autumn, adding 1.6MW of new generating capacity to Premier Inn's portfolio.
Furthermore, Anesco will also monitor the new systems' performance via its in-house O&M unit AnescoMeter.
Steve Shine, executive chairman at Anesco, added: "What this project proves is that despite cuts to the feed in tariffs, solar is still a viable option for businesses. There continues to be a growing appetite among commercial organisations, for energy efficiency and renewable technologies, as a tried-and-tested model for reducing energy costs, while improving sustainability and lowering emissions."