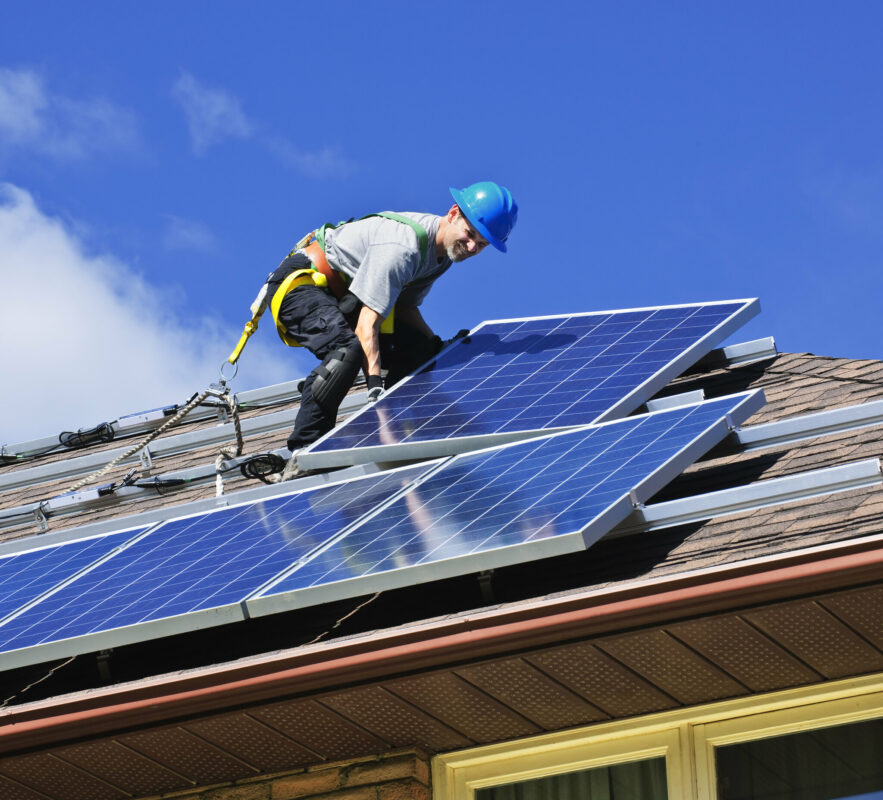 Austrian building company Wienerberger's UK and Ireland branch has launched a new roof tile which provides homebuilders with an integrated solar energy source.
Wienerberger has released the product dubbed "Sandtoft in-roof Solar" in a bid to support housing developers meet the expectations of the Part L legislation and future proof homes ahead of the impending Future Homes Standard set to come into force from 2025. This will need to see carbon emissions in new buildings drop by between 75-80% on current levels.
Within Part L of the Future Homes Standard, the legislation explores a number of the technologies that could help reduce domestic carbon emissions, with support in the consultation seen for solar panels, green gas such as hydrogen and biomethane, as well as mechanical ventilation with heat recovery.
Sandtoft in-roof Solar will be delivered via a partnership with Oxford-based renewable technology company Westech Solar.
The technology functions by applying in-roof integrated solar panels directly onto roof battens via an interlocking design which is specifically aimed at speeding up the process. The single-lapped panels have also been developed to reflect the aesthetic of a traditional tiled roof and are fully compatible with all clay and concrete tiles.
"This is a huge step for us as we boost our support to housebuilders, helping the sector to prepare for a net zero future. Building regulations and the Future Homes Standard lead to homes which can generate and store their own energy – Solar is the most efficient way to achieve this," said Keith Barker, managing director of Wienerberger UK and Ireland.
"As a sustainable manufacturer, we are committed to innovating for the future, and this means developing new customer offerings that reduce our impact on the planet."
A similar development and concern for the upcoming Future Homes Standard saw Viridian Solar partner with EO Charging to integrate the latest generation of electric vehicle (EVs) chargers and solar panels into residential homes. The collaboration will see EO provide Viridian with its EO Mini Pro 3 domestic charger.
A co-branded version of the Mini Pro 3 will additionally be made available to Viridian Solar's customers, alongside EO's new smartphone app.