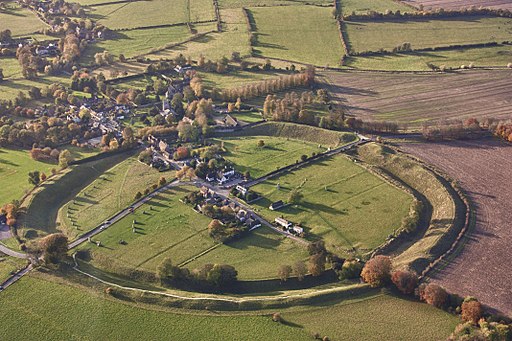 Wiltshire Climate Alliance (WCA) has released a new Energy policy paper on solar urging politicians and communities to utilise Wiltshire's southerly location – benefitting from one of the country's highest levels of solar irradiation – to bolster its solar capacity.
At present, the paper shows that only 6% of Wiltshire's electricity is generated from renewable sources, the majority of which is generated by solar panels.
WCA also draw attention to the almost 3,000 km² of Wiltshire farmland that could house solar farms.
When compared to rooftop solar panels, ground-mount solar farms are much more efficient and economically beneficially at generating energy. The paper states that a 50MW solar farm on 180 acres of land would generated the same amount of electricity as 2kWp array solar panels installed across 17,500 domestic rooftops.
Despite supporting commercial and domestic rooftop solar, WCA recognised the challenges of retro-fitting into Wiltshire's old housing stock, making costs unaffordable for residents. Wiltshire currently has less than 5MW of rooftop solar.
The paper also challenges the suggestion that solar farms are harmful to food production, referencing research from Solar Energy UK that shows less than 0.5% of UK farmland would be required to deliver the government's 70GW of solar by 2035 target.
Another challenge mentioned in the paper was the lack of grid capacity. New grid capacity is constrained throughout the UK and this is particularly evident in Wiltshire, where there is no grid capacity available for new renewable projects until after 2030.
"Wiltshire is ideally suited for generating solar power. The cost-of-living crisis is driven by high imported fossil fuel prices. Solar is one of the cheapest forms of energy generation, will bring down bills, increase our energy security and contribute to the local economy. But we can't do this with rooftop solar alone," said WCA Energy Group chair, Adam Walton.
"As WCA's solar briefing shows, solar farms do not compete with food production: meeting the government target for solar generation would use less than 0.5% of farmland, and existing planning rules protect the best land and promote continued agricultural use and biodiversity enhancements."
WCA praised the Net Zero review published by Chris Skidmore last week and welcomes calls for planning reforms to accelerate the development of solar.
To date Wiltshire has 423MW of ground-mount solar installed, 240MW of solar awaiting construction and 164MW in planning.