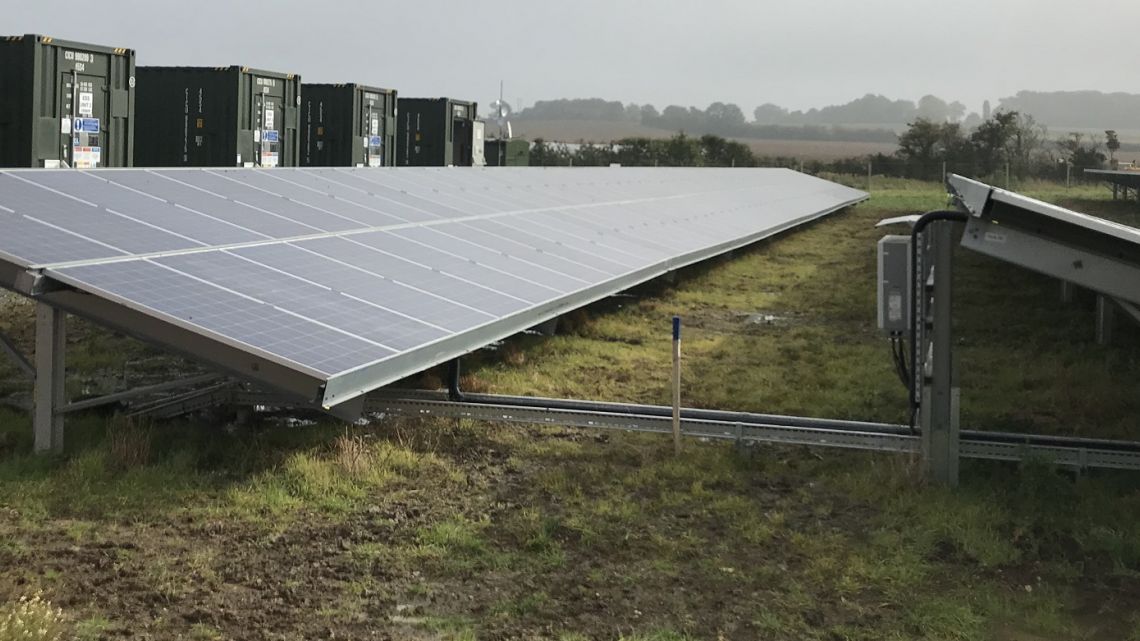 Wyelands Bank has set its sights on becoming one of the early movers in subsidy-free solar finance in the UK, investing in a range of projects in a bid to stimulate the market.
Late last month the bank collaborated with renewables developer Anesco and research firm Aurora Energy Research on a new report which claimed that co-located solar-plus-storage projects could deliver investors internal rates of return of around 7.6% as early as next year, a rate which would render a large number of potential developments attractive enough for financiers.
Jim Higginbotham, managing director, asset finance at Wyelands, told Solar Power Portal that the report was actually "fairly conservative" with its estimates, stating that the demand for flexible solar and storage assets in the UK was "inescapable".
This, Higginbotham said, was a result of the sector's experience of merchant solar farms and the availability of real-world data which had resulted in greater predictability over revenues and returns.
Nevertheless, it was still considered that most investors would need a "leap of faith" to finance a subsidy-free project in the UK, a leap that "most organisations aren't prepared to take". He added that most organizations were finding it hard to "recalibrate their risk appetite" to what is a completely different marketplace in unsubsidised renewables.
Higginbotham said that Wyelands was, however, prepared to take that leap and wanted to become one of the early movers in the space.
Wyelands is keen to invest in subsidy-free solar farms, providing up to £15 million in investment per project. That is expected to support developments in the 10-20MW capacity range, providing around 30 – 35% of the up-front capital cost of certain projects.
It's part of a wider push into renewables from Wyelands as part of an overall growth plan, with Higginbotham adding that there was "no lack of appetite" to support the marketplace.
"[We're] never going to be the most predominant lender, but I'd like to be known as a supporter of the industry and the sector. The more people and banks like Wyelands, it will build confidence for the bigger, high street lenders to come into the marketplace.
"If us going first can build the roadway for others to come in and support the industry, then that's great news as far as I'm concerned. We want to be one of those first movers that starts the momentum," he said.
Wyelands Bank is hosting a webinar on the subject of subsidy-free solar in the UK tomorrow (Wednesday 2 October) from 11am – 12pm. Those interested in participating can register here.