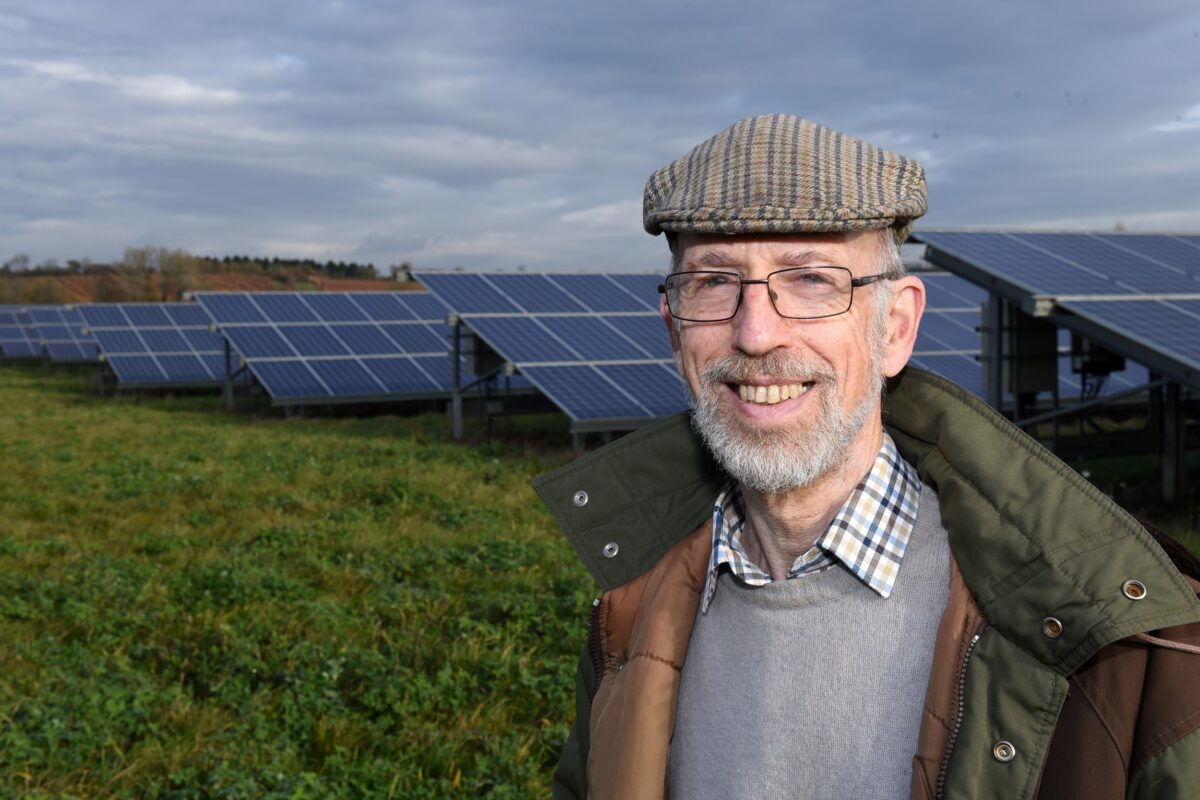 A 14.7MW community-owned solar farm in Warwickshire has clinched a new refinancing package from ethical banking firm Triodos and Social and Sustainable Capital (SASC).
The finance deal totals £16.3 million, combining senior loans of around £12 million from Triodos and junior loans of around £4.3 million from SASC.
The 60,000 solar panel Heart of England Community Energy solar farm is co-located with 3MW of battery storage operated by Zenobe, allowing the site to generate clean energy and provide flexibility services to the grid.
The new financing was undertaken to secure long-term, lower-cost finance for the solar project, with reduced loan repayments. Profits from the solar farm are used to support a fuel poverty advice service run by local charity Act on Energy, as well as a community grant fund.
The project, which claims to be the largest community-owned solar site in the UK, was originally developed by Anseco before being acquired by Heart of England Community Energy, a community interest company set up for the acquisition of the assets.
SASC provided £6.2 million of junior capital for the acquisition, payed back through a series of community share and bond offers on Mongoose Energy's crowdfunding platform. Mongoose Energy's asset manangement arm has since been acquired by new community solar company Bright Renewables.
Krishna Chokshi, investment manager at SASC, said the performance of the farm has "significantly exceeded our expectations" since coming into community ownership.
"Community energy projects like this are essential as communities look to provider greener energy solutions and surpluses for the benefit of their local area. It is fantastic to see social investment providing finance that is enabling projects like this to thrive."
A report published in June found that 2018 was the "toughest year yet" for community solar, with only 7.2MW of new community solar installed.
However, Philip Bazin, environment team manager at Triodos Bank UK, said this new transaction proves that community energy schemes "can be delivered and financed at scale" and will help the project to operate more profitably, increasing the financial contribution to the community.
"It also demonstrates our expertise at financing solar projects co-located with batteries, and at combining different tranches of finance. Such schemes have multiple positive impacts, not only do they help the clean energy transition, but their profits also benefit local people," Bazin said.
The project is managed by Community for Renewables CIC, which provides company and asset management services to 50MW of community energy services. It has previously worked with Triodos on financing for Burnham and Western Energy in Somerset.