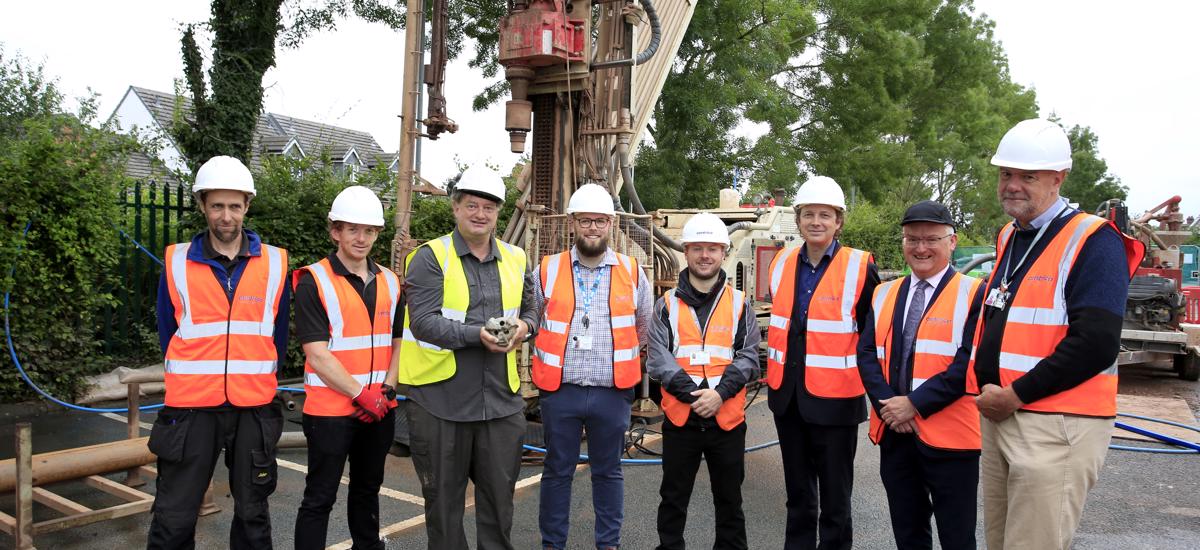 Centrica Business Solutions is to install 300 solar panels for Hereford County Hospital.
It comes as part of a wider £4.7 million energy upgrade, with funding coming as part of a national decarbonisation plan supported by a grant scheme from the Department for Business, Energy and Industrial Strategy.
The works are to take place at Hereford County Hospital and six of the older buildings on the site, including the Education and Development Centre, Post Graduate Medical Centre, Longfield House staff accommodation and Lionel Green building, which was previously used as nurses accommodation 20 years ago.
Alongside the solar – which is to have an installed capacity of 106kWp – a ground source heat pump network – which involves drilling 47 boreholes 200m into the ground – is also being installed at locations around the hospital grounds.
Work on the energy uprage has already started with the installation of 3,170 low energy lights in the main hospital building, with modern switching mechanisms, 1,163 pipework insulation jackets and 263 metres of pipework lagging to reduce heat loss also being installed.
"The range of technologies we are helping them to implement will mean significant improvements in efficiency and sustainability across the estate," said Tony Orton, head of healthcare business development at Centrica Business Solutions.
In April, the company completed the installation of a 2.3MW photovoltaic solar farm at the British Army's Defence School of Transport, with this being the first of four pilot sites as part of Project PROMETHEUS.