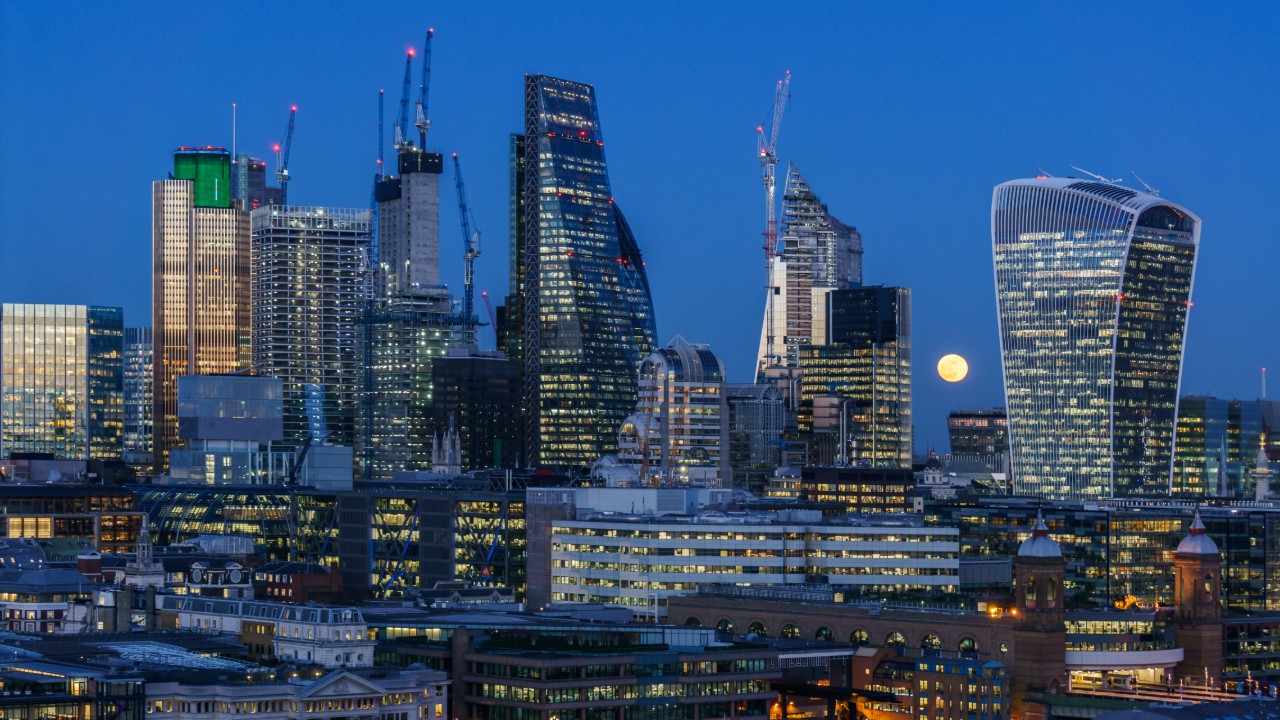 The City of London has signed a Power Purchase Agreement (PPA) with Voltalia for a 49MW solar farm in Dorset, in what it claims is a first of its kind deal in the UK.
It will allow the authority to benefit from renewable energy from the new-build 95,000 panel solar farm for 15 years. Dorset Council in February granted planning permission for the solar farm that will sit on a site near the village of Spetisbury.
The 'pioneering' £40 million green energy deal is the first PPA signed directly between a governing authority and a renewables producer, according to the City of London. The announcement follows the notice of procurement for up to 55GWh of renewable energy per year issued by the Corporation in January.
It will help save the City Corporation around £3 million in energy costs over its lifetime, and provide half of its electricity demand. It will help to power building such as the Corporation's historic Guildhall headquarters, three wholesale markets and the Barbican arts centre.
Jamie Ingham Clark, chair of the City of London Corporation's Corporate Asset Sub-Committee, said that the scheme could lead the way for local authorities across the UK.
"It means they can play their part in reducing emissions without the risks of owning their own energy firms or infrastructure and without the need for Government funding.
"Like many organisations, we face an uncertain economic landscape in the wake of Brexit and COVID-19. However, we can't allow that to prevent us tackling climate change, which is now recognised as a global issue which requires immediate action and investment."
Local authority-run energy companies have struggled significantly in recent years, with high-profile selloffs of Nottingham's Robin Hood Energy's customer base and Bristol Energy leading authorities to look to new solutions for accessing green energy.
By signing a PPA with Voltalia – which has developed, constructed and operated 22 solar farms with a total capacity of 193MW since it started operating in the UK in 2012, and has more projects in the pipeline – the City Corporation gains cost certainty.
Voltalia CEO Sebastien Clerc said the company was proud to be supporting London in reaching its net carbon zero target, by "providing clean electricity to the historic Square Mile and the financial and commercial heart of the UK.
"This new success confirms our leadership in corporate PPA solutions and highlights our capacity to respond to organisations' challenges when it comes to energy transition. Our model, know-how and strong track-record across the value chain of renewable infrastructure enable us to offer competitive and de-risked energy."
The PPA will help the City of London Corporation enact its Climate Action Strategy, which was launched in October and will see the Square Mile become net zero by 2040.
It has sourced 100% renewable energy since 2018, but says the new deal with Voltalia will enable the creation of new green infrastructure.
Ingham Clark added: "The deal, which supports our ambitious Climate Action Strategy, will help cut emissions and give us a cheaper, more secure electricity supply protected from the price volatility of energy markets."
The City of London Corporation worked with Ernst & Young and law firm DLA Piper on the deal, while Voltalia was advised by Burgess Salmon.