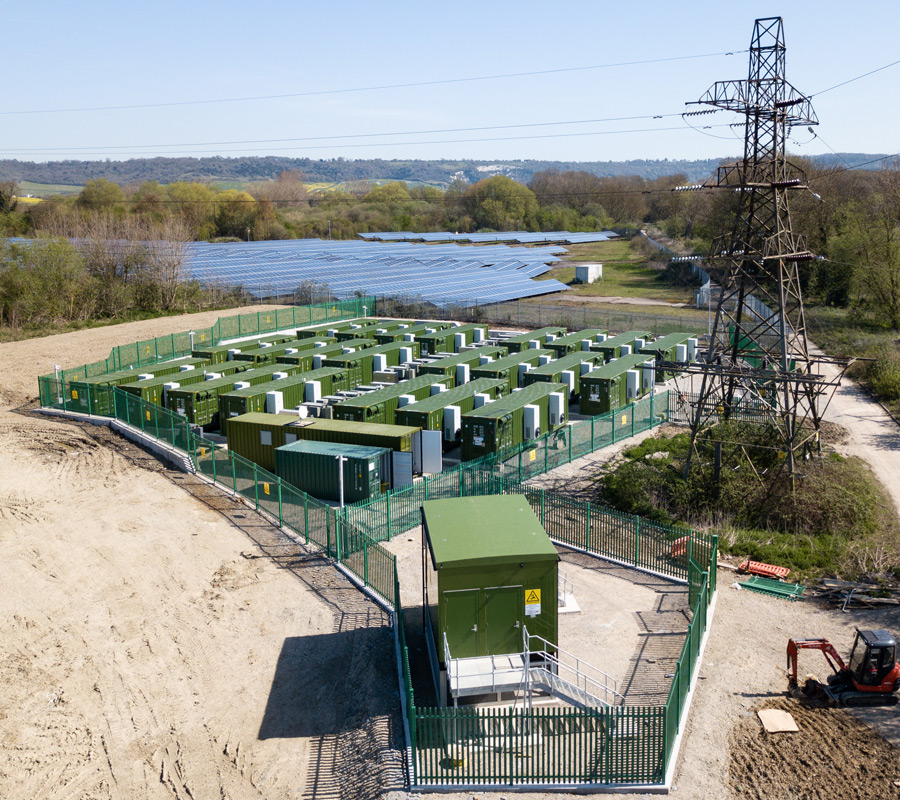 Zenobe has signed an optimisation agreement with EDF for 59MW of battery storage.
EDF is to trade and optimise the portfolio, which consists of Zenobe's assets in Claredown, Aylesford and Kings Barn. The partnership – which also includes contracts for supply and offtake of energy – is set to extend Zenobe's access to the wholesale market and balancing mechanism (BM).
EDF is to provide Zenobe with a floor price, with the deal enabling Zenobe to work collaboratively with EDF's trading team and select asset trading strategies.
Stuart Fenner, commerical lead at EDF said the company is "determined to play a major role in this market".
"This deal with one of the leading owner-operators in the UK demonstrates the strength of both our trading team's expertise and our commercial scale as an organisation which has enabled us to develop a truly innovative deal for Zenobe."
EDF has some experience in the optimisation of battery storage assets, having signed deals with Gresham House and Anesco. The agreement with the latter was heralded as the first instance of a guaranteed floor price for storage.
EDF also bought battery storage and electric vehicle charging company Pivot Power last November, as well as securing a deal to provide solar, battery storage and other clean energy technologies to a future UK theme park, London Resort.
Zenobe, meanwhile, recently installed 2MW of battery storage for United Utilities. The company recieved £25 million in funding from Santander last year to target behind-the-meter services and construction of new utility-scale projects.
Steven Meersman, founder of Zenobe, said the deal with EDF gives the company "a great deal of optionality".
"We can continue to build on our market leading bidding capability for balancing services and leverage EDF's outstanding trading team through their Powershift trading platform to enhance revenue. It allows us to retain overall control on allocating the assets for maximum benefit," he added.