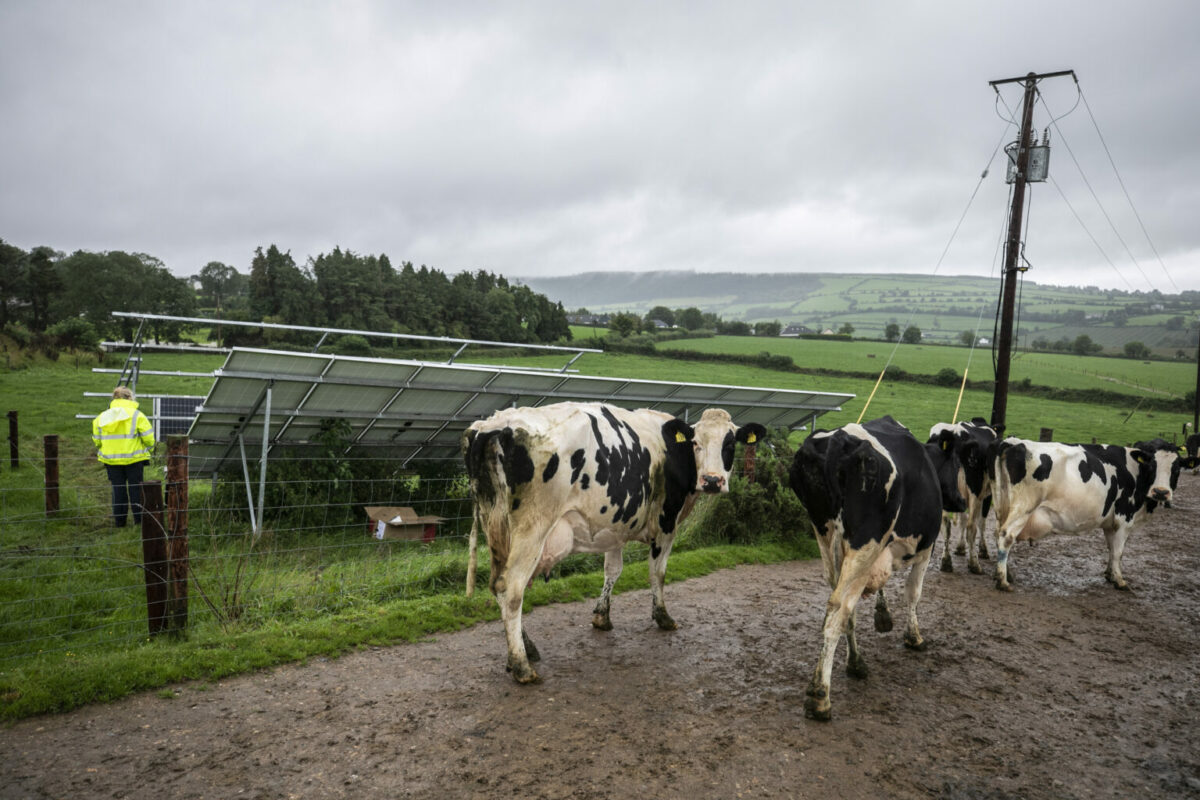 Elgin Energy has celebrated the installation of what it says are the first bifacial modules in the Republic of Ireland.
The double sided solar panels have been installed at a test site on a dairy farm in Skeoughvosteen, Co. Kilkenny. This was delivered by the solar developer, along with panel manufacturer LONGi and inverter manufacturer SolarEdge. Irish renewable company Enerpower installed the modules and associated equipment.
SolarEdge's optimisation and monitoring software will be used to keep track of the generation from each panel, to examine the production profile of bifacial panels in Ireland. This will allow them to compare the efficacy of monofacial and bifacial panels.
The test site will build on research carried out in other markets that suggest bifacial can provide an uplift of 5-10%. The panels can harness energy from both the front of the panel, and the reflected rays from the surface below it, which in the case of Elgin's Kilkenny test site is grass.