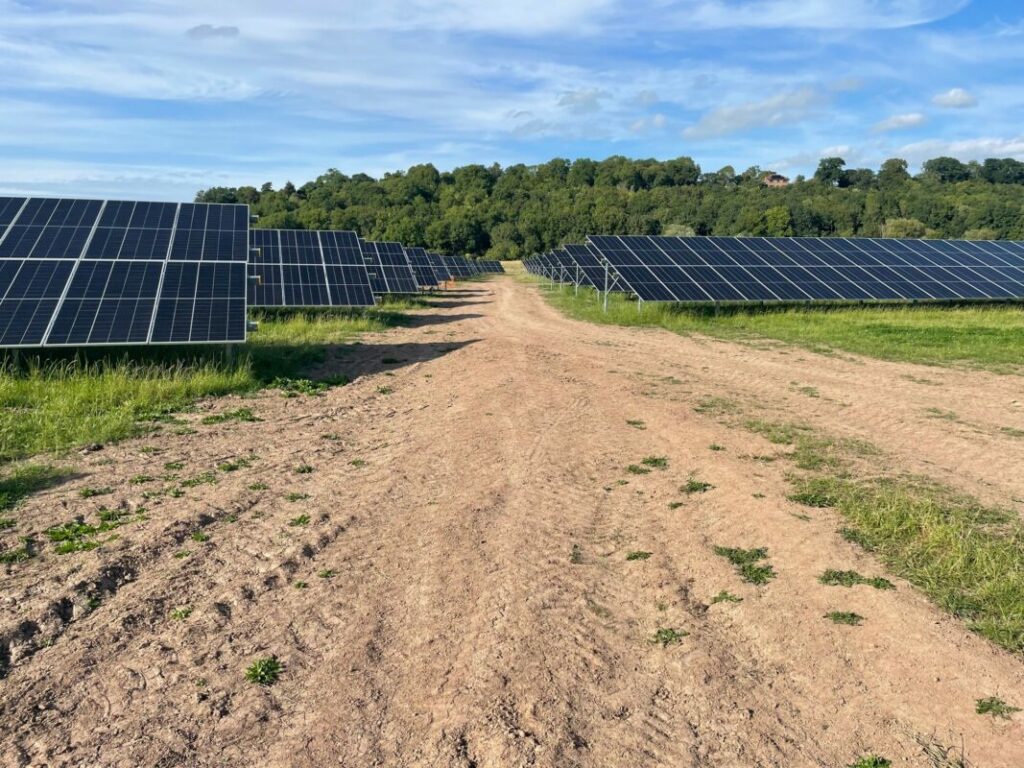 Enviromena has revealed it is on target to energise two solar farms totalling 42MWp in the south of England early next year.
The Horsey Levels project will be located in Bridgewater, Somerset, featuring 45,198 Trina Solar 540Wp bi-facial modules, with a capacity of 24.28MWp. The solar farm will generate 28,000MWhs of energy per year, according to the clean energy solutions company.
Additionally, in Heckfield near Hook, the Kiln Fields solar farm will consist of over 33,000 Trina Solar 545Wp bi-facial modules and a 17.9MWp capacity. Slightly smaller than the Horsey Levels project, Kiln Fields is set to generate more than 19,000MWh.
Both sites achieved planning permission last year, with Kiln Fields seeing particular success in a unanimous vote by Councillors on the Hart District planning committee.
Although Enviromena has not set an exact live date from both projects, the company expects they will come online in Q1 2024.
Gary Hales, Enviromena's chief operating officer said: "Our in house project management teams are pushing forward at speed with the construction of both projects which are on schedule to complete in line with project programmes. Furthermore, our grid team are working closely with our ICP partner to ensure all connection related activities are finalised ready for energisation in early 2024."
The project update follows Enviromena's completing a £65 million equity raise to support its portfolio target of over 500MW.