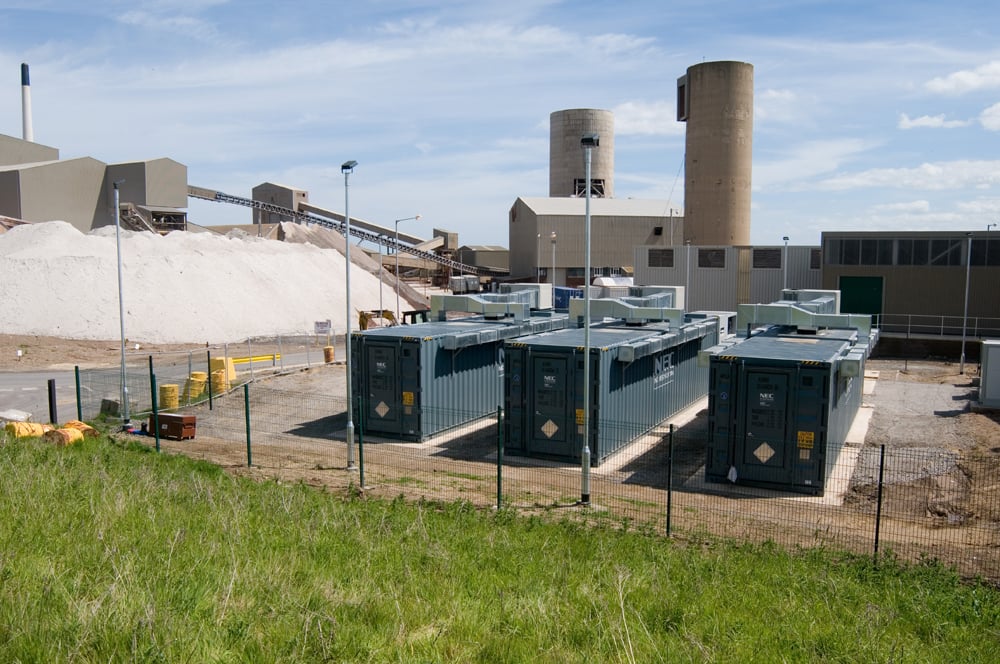 Gore Street Energy Storage Fund has applied to triple its capacity in the Republic of Ireland, up to a total of 180MW.
The company's current portfolio in the country is made up of the Porterstown 30MW project and the 30MW Kilmannock project, with applications to expand the grid connection submitted for both sites.
Alex O'Cinneide, CEO of Gore Street Capital, the Company's investment manager said he was delighted the projects would be able to contribute towards "Ireland's climate changes goals and creating a low carbon economy."
"The potential to further increase the MW capacity of both Porterstown and Kilmannock, is an exciting development for the Company, and points to the incredible focus on asset optimization by the Gore Street team.
"We are pleased to have built one of the largest portfolios of its kind and we look forward to further updating shareholders on the progress of our Irish assets as these projects continue to develop."
Along with the news of the extensions, Gore Street has announced that it has signed an EPC and O&M contract with Fluence for Porterstown. The site – which is set to benefit from the "Delivering a Secure Sustainable Electricity System" (DS3) program – will be constructed at a fixed price by Fluence by a fixed date and is on track to be commissioned by Q3 2021.
It will provide for performance including the back to back DS3 services warranties required, as well as energy degradation and availabilities warranties. Fluence, which was created in 2018 by AES Corporation and Siemens AG, will provide O&M services over the 15 year lifespan of the project.
O'Cinneide added that the company was delighted to deliver the "encouraging news" and was looking forward to working with Fluence.
"Securing this EPC contract is another major step forward for our portfolio of Irish assets, and directly supports the energy security ambitions on the island of Ireland, where energy storage could have a considerable role to play given the fantastic intermittent wind resources available."
Porterstown will generate revenue from the Republic of Ireland's DS3 flexibility programme for a six-year contract period. It follows the first battery entering the DS3 market in January, with Statkraft completing an 11MW battery in the country that participates.
Gore Street has three other assets in Northern Ireland and the Republic of Ireland that all benefit from competitive and valuable agreed DS3 revenue contracts.
By appointing Fluence as the EPC, the company can further derisk the Porterstown project, through a combination of a fixed price, stringent warranties backed by liquidated damages and a guaranteed completion date.
Speaking to Solar Power Portal, Paul McCusker, vice president, EMEA at Fluence added: "Energy storage has a vital role to play in enabling Ireland's ambitious renewable growth and decarbonization plans. Fluence is delighted to leverage our digital offerings and expertise in support of Gore Street's expansion plans."
Connection work is underway at the Kilmannock site, however construction is likely to be delayed due to an updated timeline for grid connectivity from Eirgrid.
In September, Gore Street celebrated a 1.7% increase in NAV and highlighted the ongoing progress in the construction of its Irish assets in its quarterly update.