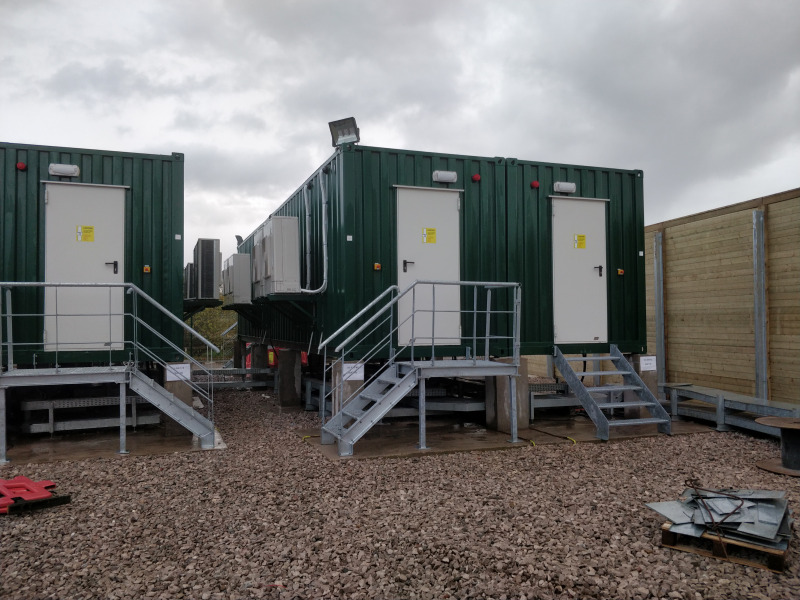 Gresham House Energy Storage Fund has completed the acquisition of the c.30MW Byers Brae project for a total value of £15.6 million, plus up to £0.35 million of deferred contingent consideration.
The battery-only site located near Wester Dechmont, Livingston in West Lothian, Scotland has a c.30MW/30MW export/import capacity. It was energised in March by Greek firm MYTILINEOS, and commenced commercial operations.
Byers Brae is expected to generate its primary revenues from asset optimisation – utilising both the wholesale markets and National Grid mechanisms such as the Balancing Mechanism – as well as frequency response services.
Already the battery is providing Dynamic Containment services, which since its launch in October 2020 has offered some of the highest rates.
The company announced in December 2020 it had conditionally agreed to acquire the project from Gresham House DevCo and Noriker Power.
Ben Guest, fund manager and head of Gresham House New Energy, said Byers Brae added its first operational capacity in Scotland, with its location making it well placed to "ease system constraints arising from bottlenecks in the physical network between UK wind generation in the north and power demand in the south".
"The facility currently provides system flexibility via National Grid's Dynamic Containment premium frequency response product."
The completion of the acquisition brings Gresham House Energy Storge Fund's operational portfolio of utility-scale battery storage projects to 425MW.
| Project | Location | MW |
| --- | --- | --- |
| Staunch | Staffordshire | 20 |
| Rufford | Nottinghamshire | 7 |
| Lockleaze | Bristol | 15 |
| Littlebrook | Kent | 8 |
| Roundponds | Wiltshire | 20 |
| Wolverhampton | West Midlands | 5 |
| Glassenbury | Kent | 50 |
| Cleator Moor | Cumbria | 10 |
| Red Scar | Lancashire | 49 |
| Bloxwich | West Midlands | 41 |
| Thurcroft | South Yorkshire | 50 |
| Wickham | Suffolk | 50 |
| Tynemouth | Tyne and Wear | 25 |
| Port of Tyne | Tyne and Wear | 35 |
| Nevendon | Essex | 10 |
| Byers Brae | West Lothian, Scotland | 30 |
| Total | | 425 |