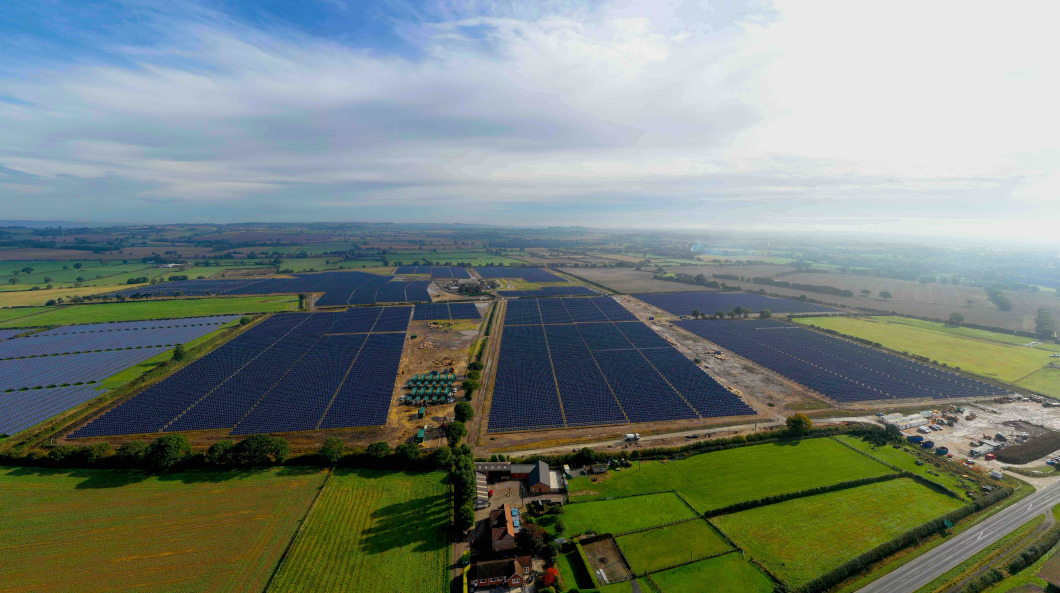 Renewables developer GRIDSERVE has entered into a partnership with Hitachi Capital (UK) that has the latter make a multi-million-pound investment.
The partnership between the two is will see Hitachi bring its "financial strength" and experience in the motor industry to the development of GRIDSERVE's hybrid solar farms, as well as its EV charging Electric Forecourts.
Hitachi's loan facility will help fund projects including two hybrid solar farms in Gloucestershire and Lincolnshire. The first of GRIDSERVE's hybrid solar farms was completed in York in 2019, boasting the UK's first use of single-axis trackers and bifacial panels. It combined 34.7MWp of solar with a 27MW battery co-located on site.
SPP's sister publication PV Tech Power got the full details on the York project in a feature-length profile, which can be viewed here.
The funding from Hitachi – the full amount of which wasn't disclosed – will also go towards GRIDSERVE's first Electric Forecourt in Braintree, Essex, which is set to open in summer 2020.
The forecourt has space for 24 ultra-rapid 350kW chargers and is to be powered by solar PV and battery storage. It forms part of a network of 100 such forecourts planned by GRIDSERVE, which are to be delivered over the next five years and will be supported by the funding from Hitachi.
"We now have a real opportunity, through flagship programmes like this, to create the infrastructure needed to fast-track electric vehicle adoption across the UK and meet the government's ambition to be carbon neutral by 2050," Robert Gordon, CEO of Hitachi Capital (UK), said.
The two companies hope the partnership will "revolutionise" the UK's approach to solar energy and create the infrastructure needed to accelerate EV uptake.
Toddington Harper, CEO of GRIDSERVE, said the partnership marks a "major milestone" in GRIDSERVE's journey.
"As well as providing significant financial backing to accelerate our ability to deliver sustainable energy and meet net zero carbon emission targets in the earliest possible timeframes, Hitachi Capital has an unrivalled wealth of experience, knowledge, resources, and expertise to support our collective success," he added.