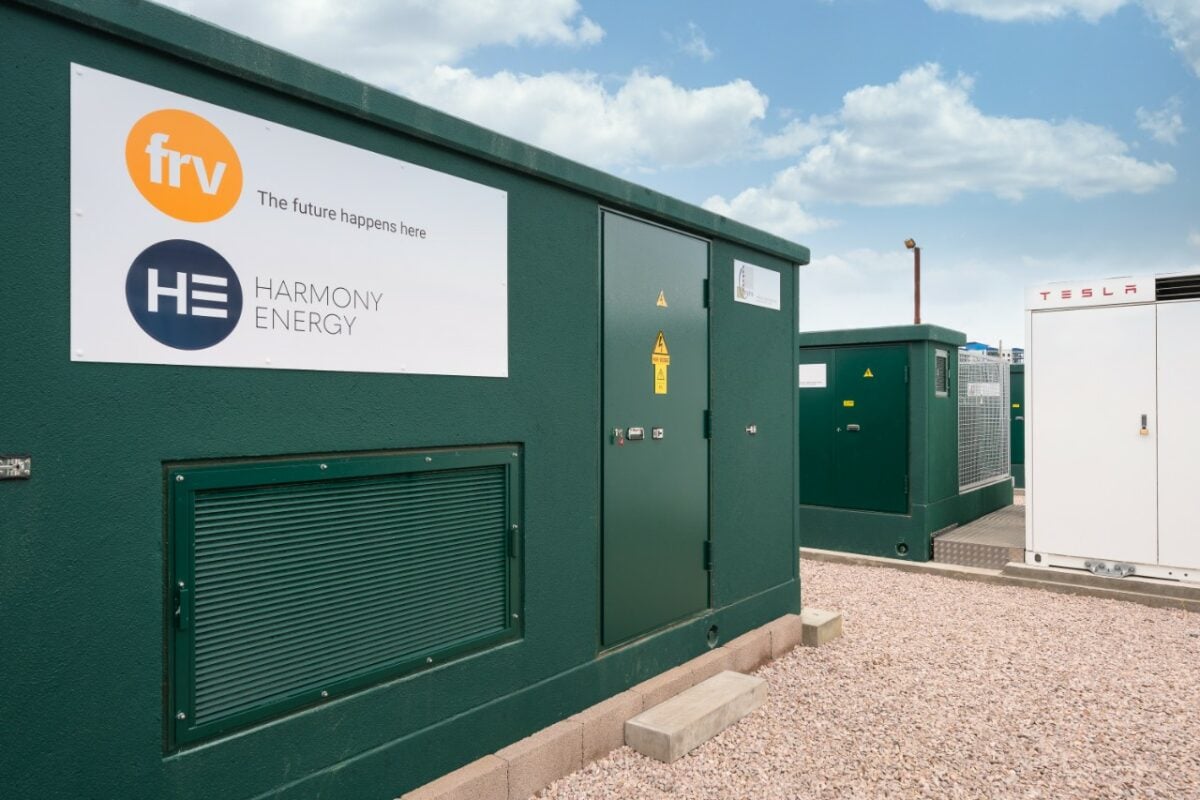 Harmony Energy has partnered with global clean energy group TagEnergy for two grid-scale battery energy storage projects in England and Scotland.
As part of the pair's joint venture (JV) the two will develop standalone battery energy storage system (BESS) projects, in Chapel Farm near the town of Luton in southern England and Jamesfield Farm near Abernethy, Scotland.
Both will use Tesla's Megapack multi-megawatt BESS technology and be onboarded to the Tesla Autobidder AI revenue optimisation software platform.
Chapel Farm will be a 49.5MW / 99MWh BESS and Jamesfield Farm 49MW / 98MWh. Construction is expected to begin on both in the first quarter of next year, for commissioning early in 2023.
According to a press release, the two projects represent a combined investment of nearly £60 million and will be used to provide flexibility services to the grid.
Developer Harmony Energy built its first UK battery project in 2019, having previously developed wind power projects and having since diversified into solar PV. It announced its maiden solar site in October 2020, a 30MW development near Driffield, East Riding of Yorkshire.
The company has also worked with the likes of Fotowatio Renewable Ventures, with which it is currently building a 99MW / 198MWh project in southern England.
Harmony recently raised £186.5 million through an IPO, which it said would help fund a rollout of a portfolio of projects using the Tesla Megapack and Autobidder combo, starting with a seed portfolio of 213.5MW / 427MWh across five projects. The IPO was conducted through an investment fund set up by the UK company, called Harmony Energy Income Trust.
Harmony Energy CEO Peter Kavanagh said the deal with TagEnergy has been in negotiation since January of this year and represents the final standalone battery transaction that will be done outside of Harmony Energy Income Trust.
Meanwhile the two projects mark TagEnergy's third investment into UK battery storage since entering the market this year, and bringing its secured portfolio of assets to 170MW / 340MWh. The company is a subsidiary of manufacturing group Impala SAS, owned by French businessman and entrepreneur Jacques Veyrat.
"It's widely recognised that battery storage is critical to achieving net zero in the UK and projects of this size – delivered without subsidies – will be vital in providing flexibility to the grid," Harmony Energy's Kavanagh said.
In August, Solar Media Market Research highlighted that the UK had 1.3GW of operational battery storage capacity and a pipeline of more than 800 projects in development, exceeding 20GW.
This article originally appeared in Energy Storage News