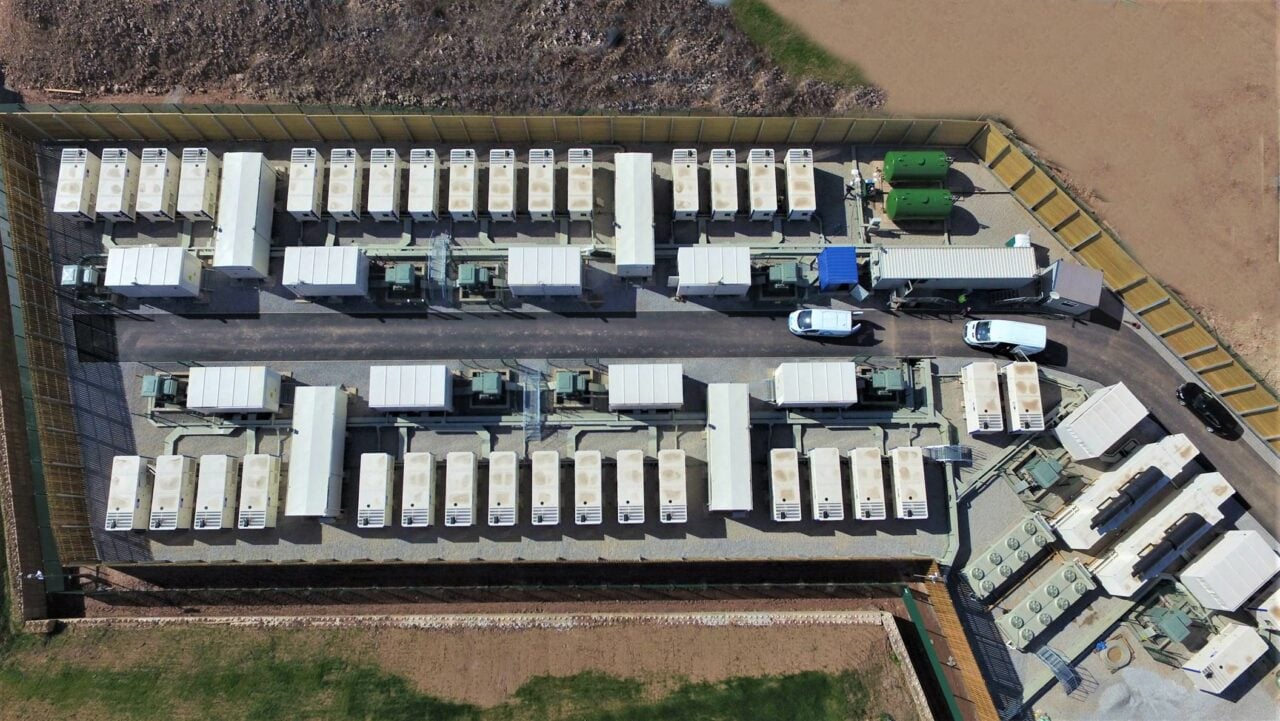 Hazel Capital has been bought up by investment manager Gresham House through a combination of cash and newly issued shares, which includes new investment in three energy storage projects.
Gresham House New Energy has been set up to take on a strategic focus on renewables and new energy infrastructure, which Gresham House describes as "one of the fastest and most sought-after market segments in the alternatives sector".
The new division completed the £2.6 million acquisition of Hazel Capital, which manages a number of battery storage projects including the stand-alone 15MW Lockleaze project and the 20MW hybrid battery/engine project in Newcastle-under-Lyme, known as Staunch.
The total consideration initially includes £600,000 in cash for the acquisition of Hazel Capital's asset management business, which will continue to be headed up by Hazel Capital's managing partner Ben Guest alongside partners Bozkurt Aydinoglu and Gareth Owen.
The remaining £2 million, comprised of £750,000 in cash and £1.25 million satisfied through the issue of new ordinary shares, includes an investment into three storage projects, one of which is currently under development.
For the financial year ended 30 April 2017 Hazel Capital's asset management business generated an operating profit of £900,000, excluding all development profits.
Ben Guest commented: "This is a natural next step for Hazel Capital. Our expertise in renewables and battery storage will complement Gresham House's existing strategies of private equity, infrastructure, strategic public equity and real assets.
"At the same time, we will gain from the experience and skills of the wider Gresham House team and will be able to leverage the resources from being part of the Group's growing platform for differentiated investment strategies."
Gresham House Asset Management, a wholly owned subsidiary of the company, has also been recommended as investment advisor for two renewable energy venture capital trusts (VCTs) managed by Hazel Capital.
These VCTs were launched in 2010 and have successfully invested in 19 projects, currently owning and managing six feed-in tariff and two ROC ground-mounted solar projects.
Pending shareholder approval from the VCTs, the new division will have an aggregated AUM (total market value of assets under management) of over £100 million plus a pipeline of development assets.
Anthony Dalwood, chief executive of Gresham House, said: "The Hazel Capital team's skills and experience will significantly add to the Gresham House group.
"Gresham House New Energy will leverage the specialist technical and investment expertise of the Hazel Capital team to drive organic growth, including new product launches, whilst further diversifying the Gresham House product portfolio."