Ripple Energy has launched a interactive map to illustrate the growing consumer support for new renewable projects, including solar.
Through the new Generation YES initiative, consumer's in favour of new renewable projects, can sign up to show their support using their postcode to add to an interactive map, showing the wave of support throughout the UK.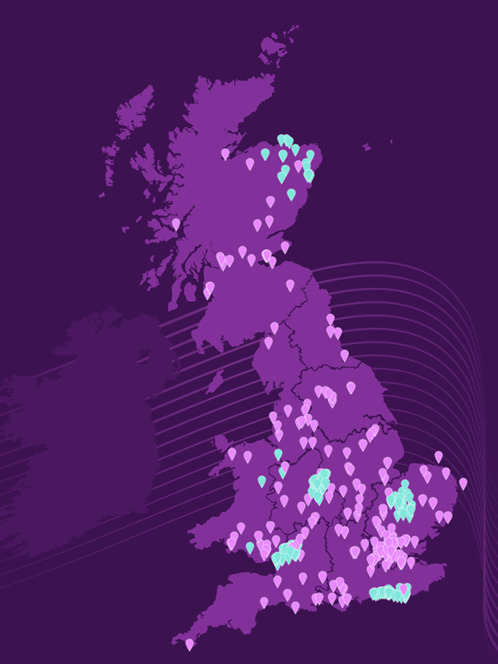 "Public opinion has shifted towards the proud support of renewable projects, with the British public becoming more receptive to green developments than they were five years ago, as we now recognise that renewable energy projects are the key to safeguarding our environment, combating climate change, and achieving energy independence and that we need to work towards a greener future together," said Sarah Merrick, founder and CEO of Ripple Energy.
"It's great to see that support for wind and solar projects rises even further when residents are given the option of part-owning and directly benefiting from the project, through savings off their energy bills as that's exactly what we offer, as well going above and beyond by adding more green energy to the grid."
According to Ripple Energy, 67% of people in Britain support renewable energy. Moreover, local support for new wind and solar projects increased to 88% If residence were given the possibility of part-owning or directly benefiting from the project.
"The UK is at risk of stalling new renewable energy projects. Grid connection delays, consenting difficulties and offshore auction prices which are too low are all preventing progress. We've launched an initiative called Generation YES, a campaign encouraging the British public to pledge their support for more renewable energy projects and show the government that now is the time for action," added Merrick.
"By becoming a Ripple Energy member, those in favour of progress towards a zero-carbon future have the opportunity to part-own renewable energy projects and directly benefit through savings on their electricity bills."
Over 15,000 UK households now co-own part of a renewable project through Ripple Energy.
The organisation recently announced its first co-owned solar project which will be a 42MW site built in Devon.
This followed Ripple Energy's previous successes including its first site – a single wind turbine in Graig Fatha, South Wales – which went live in March 2022 and is owned by 905 people and the second project (currently under construction) which will be an eight turbine site located in Ayrshire, Scotland owned by 5,600 people and 18 businesses.
This article first appeared on Solar Power Portal's sister publication Current±.