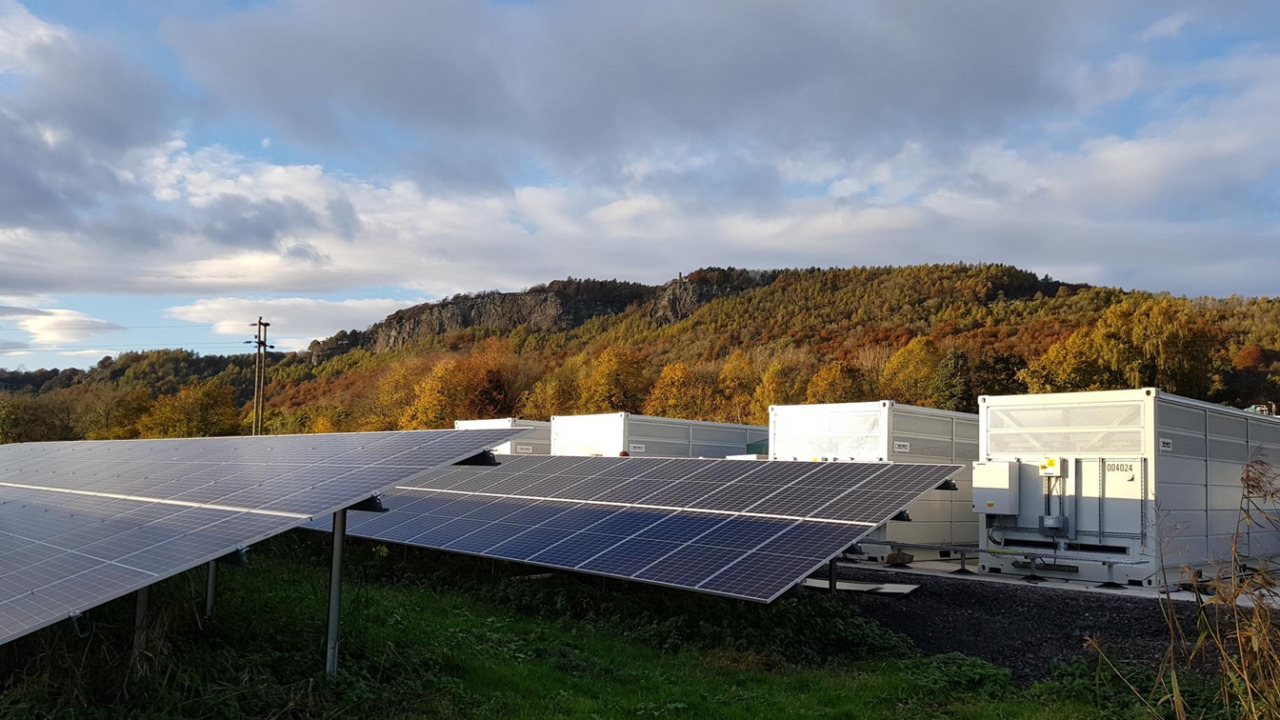 Battery storage is making renewables more viable for Scottish Water, the company has said following the installation of Invinity Energy Systems' vanadium flow batteries.
The flow battery system is capable of storing up to 0.8MWh of energy, and is located at the waste water treament site that serves the city of Perth. It has been paired with over 2,520 solar panels which have a combined output of over 1MW.
"By harnessing this technology, we now have a much wider opportunity to install renewables schemes that were previously unviable due to grid constraints," Scottish Water Horizons business development manager, Donald MacBrayne, said.
Alongside cutting the carbon footprint of the treatment works by around 160 tonnes of CO2 per year, the scheme will also help to power the utility's first rapid electric vehicle chargepoints which have been installed at the site.
Open Energi's Dynamic Demand 2.0 digital optimisation platform is being used for the scheme to coordinate the production, storage and release of the energy generated, providing a steady supply of energy during periods of low renewable generation while keeping energy costs down.
The scheme was delivered by framework contractor Absolute Solar & Wind, and forms part of a £2 million renewables project which includes the company's largest single solar energy array to date.
"It's a massive step forward for us and will form an integral part of how we cut our emissions in the coming years," MacBrayne said.
Scottish Water has already had a number of solar PV installations on its sites, announcing last year an installation at its Balmore Water Treatment Works in Torrance, East Dunbartonshire that is expected to generate 4GWh per year.The project using vanadium flow batteries was announced in 2020.
Invinity, meanwhile, recently energised the UK's largest vanadium flow battery, the 5MWh flow battery system installed as part of the Energy Superhub Oxford.