This early day motion launched in a bid to prevent the proposed 87% cuts to the feed-in tariff has so far received the official backing of just 19 MPs.
That's 19 out of a total of 650 locally-elected seats. Once you strip out the 330 seats won by the Conservatives during May's election, that equates to less than 6% of opposition MPs in parliament.
And yet the proposals have received considerable air time since they were revealed in late August. Every national newspaper has dedicated column inches to the plans, they've been discussed on television and petitions campaigning for their reversal have amassed tens of thousands of signatures.
It shouldn't be too much to ask that MPs consider or sign a motion in support of the people the constituents they are elected to serve. If your MP is absent from that list then we'd implore you to request that they do.
Here's how you can do just that in less than five minutes.
Identifying and finding your MP
If you already know who your MP is and exactly how to contact them then feel free to skip this step. If you don't, the parliament website has a handy tool – located here – for that precise purpose. Simply enter your postcode, click 'Go', and it will bring up the biography page for your MP.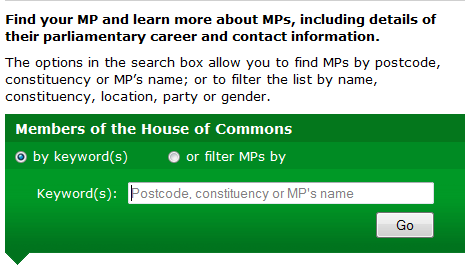 Phone, email and tweet away
The biography page will include all available contract details for your MP, even including how to properly address them according to parliamentary protocol. From here, it is entirely up to you how to contact them. Most MPs are reasonably tech-savvy these days, so you might find it best to tweet them directly. All MPs have parliamentary email addresses and contact numbers for both their parliamentary and constituency offices as well. You can even, if convenient, drop by your constituency workshop and speak to them in person if your MP is holding one in the near future.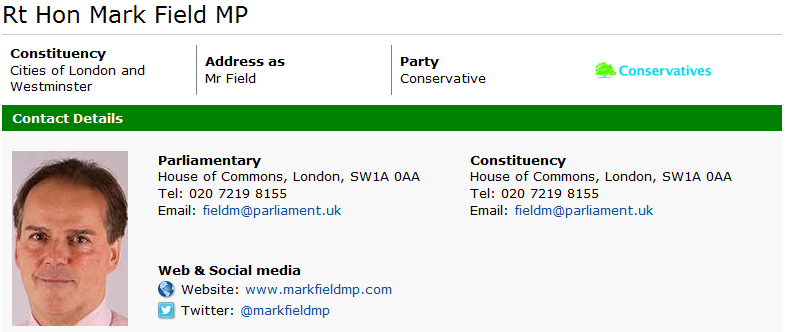 What to say
If it's a tweet, then keep it short as you've only 140 characters. Simply referencing your concern over the feed-in tariff cuts and mentioning the motion will do.

If it's via email, then feel free to mention specifically why you are concerned and, if applicable, mention the impact the proposals will have on your business. Remember, MPs are elected to serve you and, contrary to popular belief, are genuinely empathetic if a constituent's livelihood is being put in jeopardy by parliamentary legislation.
Alternatively, visit us at next week's Solar Energy UK. We'll be on hand to help you communicate your concerns.
The consultation is still open
There are still more than two weeks in which to respond to the feed-in tariff consultation and language used by DECC officials in recent weeks has markedly changed to encourage more responses. Energy secretary Amber Rudd and energy minister Andrea Leadsom have both implored the industry to submit as much evidence as possible in order to better educate the department on potential effects. It's easy to view this as a futile exercise but the industry has been successful in fighting government before, and can be again.
You can submit responses digitally using DECC's online portal here, via email at FITreview@decc.gsi.gov.uk, or via post to FITs, Review Team, Office of Renewable Energy Deployment, Department of Energy & Climate Change, 2nd Floor Area D, 3 Whitehall Place, London, SW1A 2AW.