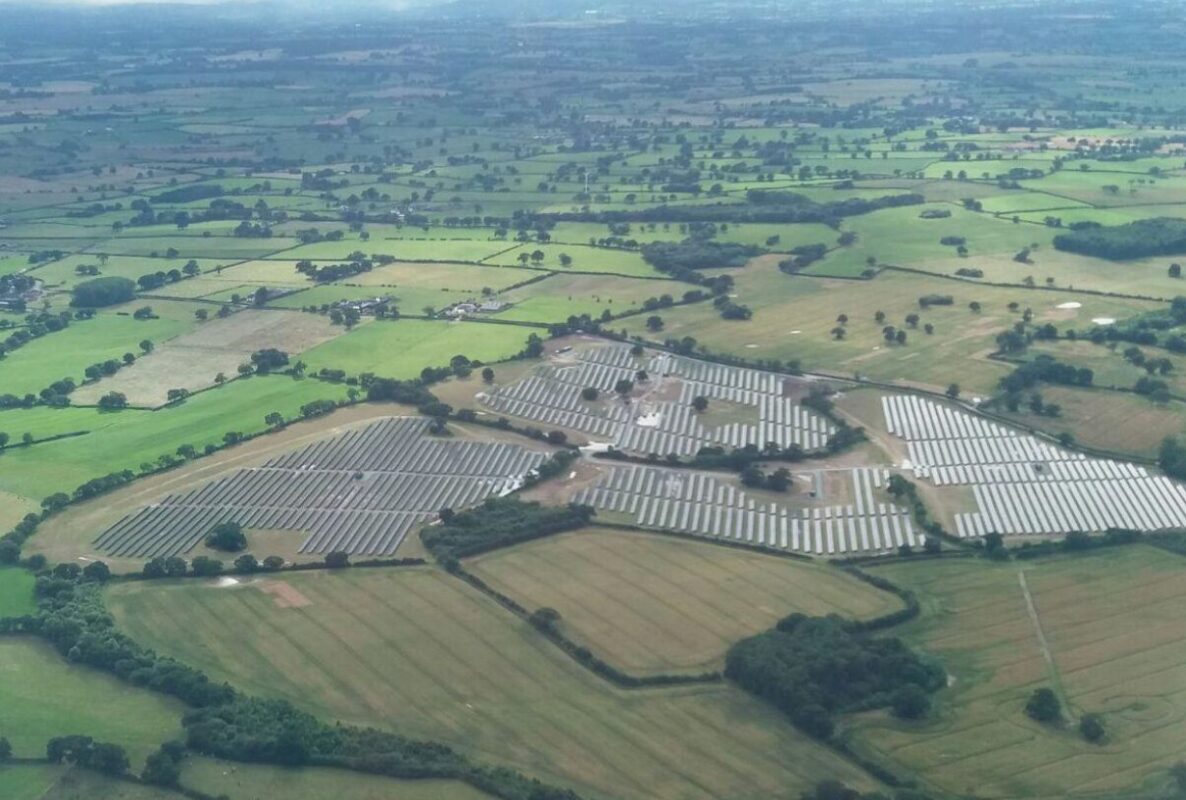 Lightsource has confirmed that Charity Farm solar park in Shropshire has been connected to the grid, becoming the first solar project to do so under the Contracts for Difference scheme.
But with other projects to have received a CfD having either collapsed or facing significant delays, and solar looking certain to be excluded from future allocation rounds, Lightsource's project could be the only solar farm successful under the CfD process.
The 11.94MW solar farm was completed with £8.7 million of funding from The Royal Bank of Scotland, and EPC firm Biosar Energy collaborated with Lightsource to connect it to the grid.
Lightsource chief executive Nick Boyle said Charity Farm showcased the company's "immense strength in depth" within its in-house teams.
"The project also clearly demonstrates the many benefits of solar energy, above and beyond the generation of clean energy.
"A truly competitive system is fair to all concerned, but there has been no new round of auctions announced for solar as yet and, if the UK is serious about the future of its energy security, it is important that this is addressed. Great strides have been made in the industry and we firmly believe that solar has a significant role to play in the overall UK energy mix," Boyle added.
Power generated by the site is to be purchased by Axpo UK as part of a seven-year agreement worth £7.5 million, and the supplier's managing director Kamal Khoury said the deal was an "important milestone" for the company's renewables business in the UK.
CfDs were introduced as a successor to the Renewables Obligation scheme, which had seen spending on renewables subsidies run away. Unlike the uncompetitive RO, projects bid for support by submitting strike prices that they can sell generated power at to the national grid.
Charity Farm was one of three projects to receive a CfD in February last year at a strike price of £79.23/MWh. That price now stands at £83.42/MWh given how strike prices are CPI indexed.
In comparison, the controversial 4GW Hinkley Point C nuclear project received a CfD with an initial strike price of £92.50/MWh which has subsequently increased to circa £102/MWh.
Five projects were initially successful in landing CfDs last February, however two quickly collapsed having submitted uneconomical strike prices of £50/MWh, meaning no CfD projects were completed last year.
The three remaining projects comprised Lightsource's Charity Farm, Cambridge County Council's Triangle Farm Solar Park and the Netley Landfill Solar Park, however the latter two have been beset by delays and cancellations.
SPP reported in May that Cambridge County Council was negotiating with the Low Carbon Contracts Company for derogation under force majeure after grid capacity issues in the local area prevented the project from receiving a timely grid connection. Netley Landfill meanwhile had its CfD terminated in late March after Renewable Energy Group failed to extend its development deadline.