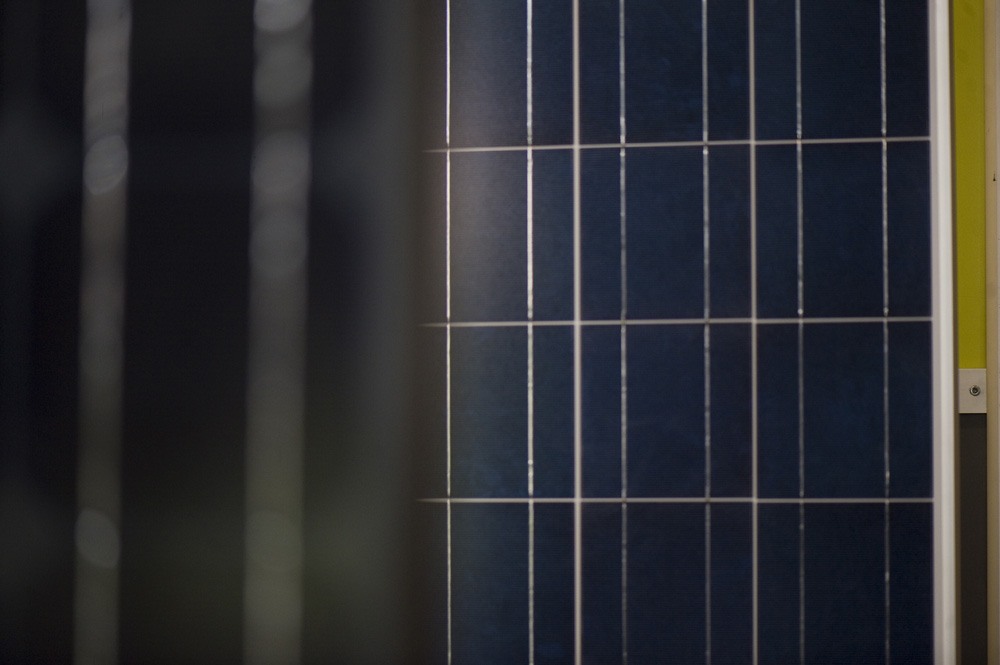 The Solar Cloth Company (TSCC) misled potential investors with various claims that have since been proven to be untrue, Solar Power Portal can reveal.
Earlier this month SPP covered how the failed installer's collapse just 18 months after raising almost £1 million via Crowdcube sparked debate surrounding the crowdfunding platform's background checks and controls, relating particularly to claims made by the company on its Crowdcube page.
However documents now seen by SPP – including an official investment prospectus sent to would-be investors in 2015 – included specific claims made by the company at the time of its listing that we can prove to be false.
The prospectus was published while Perry Carroll was still leading the firm and prior to a raft of hires which included the likes of Michael Staplehurst as CEO and David Blair as CFO.
It describes TSCC as a "major player" in the UK solar market, particularly relating to installations of feed-in tariff-backed rooftop installations.
An organisational chart included within the document states that MCS Certified electricians would be hired to work within an installation team, presumably to conduct feed-in tariff eligible work.
However the Microgeneration Certification Scheme (MCS), the body tasked by government with the administration of the feed-in tariff, confirmed to SPP that TSCC was never registered as an accredited installer under the scheme, nor had it applied to have any products approved for feed-in tariff installations.
This means that TSCC could not have themselves completed any rooftop solar installations that would have been eligible for feed-in tariff payments.
The company went on to cite "a number of academic collaborations" regarding flexible thin-film solar technologies.
"TSCC is the lead SME in the consortium bidding for two EU Commission Horizon 2020 Research and Innovation Funds representing £2,000,000 of revenue for TSCC… Further collaborations with the University of Cambridge maintains TSCC at the cutting edge of breakthrough and disruptive innovation in the solar industry," the prospectus claimed.
The University of Cambridge confirmed to SPP that TSCC maintained no such formal agreement with the university, and while the European Commission said it does not publicly discuss bidders for funding projects, there is no record of a consortium including the company ever winning one of the few tenders involving flexible solar technology.
TSCC also claimed to own "core IP or commercial exclusivity" in the applications of flexible solar technology in "solar sails, non-load bearing roofs, solar car park awnings, wearable solar and more".
The only European records of intellectual property held by TSCC employees – specifically founder Peregrine Carroll – are for an integrated solar sail filed in 2009. There are no visible records for IP pertaining to other flexible solar technologies.
Other claims detailed in the prospectus include a 2014 sales pipeline of £750,000 and turnover expectations of £48 million by 2017.
SPP understands that some of these claims have been raised with the Serious Fraud Office on at least one occasion, however the SFO told SPP it could neither confirm nor deny any interest in the company.
SPP can also reveal that TSCC founder Peregrine Carroll filed for personal bankruptcy in October 2007, a detail which was not disclosed in any material issued to investors. The bankruptcy was declared just under five years before the foundation of TSCC and seven years before the Crowdcube listing, so no financial regulations were broken.
SPP asked Crowdcube whether or not it had been aware of Carroll's history of bankruptcy when it published TSCC's listing.
"As we have previously mentioned, at that time our credit checks were limited to companies and not the individuals behind them. However, since then we have made numerous enhancements to our processes, as part of our ongoing commitment to investor protection, including partnering with a leading third-party provider that enables us to conduct in-depth checks on all directors associated with a business looking to seek investment on Crowdcube," a company statement read.
Crowdcube charges fees of 7% of the total funds processed on every listing that reaches its target, meaning that the crowdfunding platform will have received approximately £67,700 from TSCC for its listing.
SPP made attempts to contact Peregrine Carroll prior to the publication of this story, but has yet to receive a response.