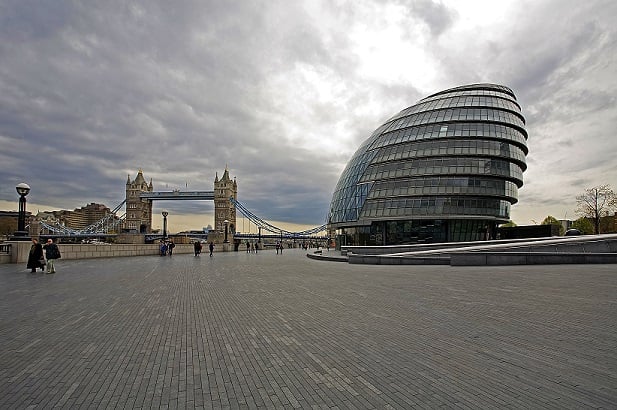 London's mayor Sadiq Khan has today launched a second round of funding for community energy projects following the success of the first, which funded the initial stages of 11 solar projects set to be installed by the end of the year.
First mooted a year ago when deputy mayor Shirley Rodrigues sat down with Solar Power Portal in City Hall, the first round of the London Community Energy Fund (LCEF) awarded £150,000 to fund a range of solar project feasibility and scoping activities.
Phase two will bring forward an additional £150,000 that as last time will offer grants of up to £15,000 per project to support the development stages of community energy projects.
Unlike last year's grant scheme, 2018's programme has been broadened out from just solar to support projects that both produce clean local energy and reduce energy demand.
While the Mayor's office has suggested energy efficiency measures such as LED lighting as an example, battery storage could also feature owing to the technology's ability to optimise on-site generation and reduce overall demand.
The move was welcomed by Emma Bridge, chief executive of Community Energy England, who told SPP: "We very much welcome it, not least because we don't know what's going to happen post-2019 regarding central government support. It's going to be more important than ever for community energy to have regional support in order to continue to deliver projects to transform local places. In fact it's probably vital and so we also welcome the wider remit.
"Community energy is all about bringing together energy holistically to transform local places so recognising that through this funding really looks at where the future of community energy is going to go."
However, City Hall is keenly aware of the fast-approaching closure of the feed-in tariff at the end of March 2019 and has ring-fenced around half of the new funding to support feasibility work for solar PV projects intending to claim the subsidy on a first-come first-served basis.
"It's great that part of the funding is ring-fenced for solar because it's a model that at least for now with rooftop is still replicable under the current regime," Bridge added.
Proposals for these FiT projects should be received 'ideally' before October according to the Mayor's office, while all other projects have until 2 November to submit proposals.
All phase two project development work funded by the Mayor must be completed by 30 June, with installations by 31 August 2019.
The funding initiative is part of Khan's Solar Action Plan, with the LCEF to offer £400,000 over four years to support community energy groups overcome the challenges in getting projects off the ground.
Of the 13 projects granted funding in March, 11 are now said to be progressing through feasibility work, with most having completed their studies and found viable sites.
One such project will see 190 kWp of solar PV installed on schools in Ealing by September, with further installations in October half term, after the LCEF was used to fund the community energy group Ealing Transition. It worked with the Schools' Energy Co-op to launch a share offer earlier this month to fund the installations.
The Mayor's ambition is to see 1GW of installed solar capacity by 2030 and double it by 2050.
As well as community projects, Khan hopes to see more solar deployed on London's domestic properties with the second reverse solar auction taking place yesterday.
Almost 5,000 homes registered to be pooled together into a tender offer to the market, with the installations set to take place before the closure of FiT next year.
The first phase of the scheme attracted 3,500 to register with 1,100 homes accepting their personalised offers. An average 35% reduction on the baseline market price of solar installs was achieved when the auction was won by Solarcentury working alongside IKEA, with 50 installations already completed – around 600 are expected by the end of the year.