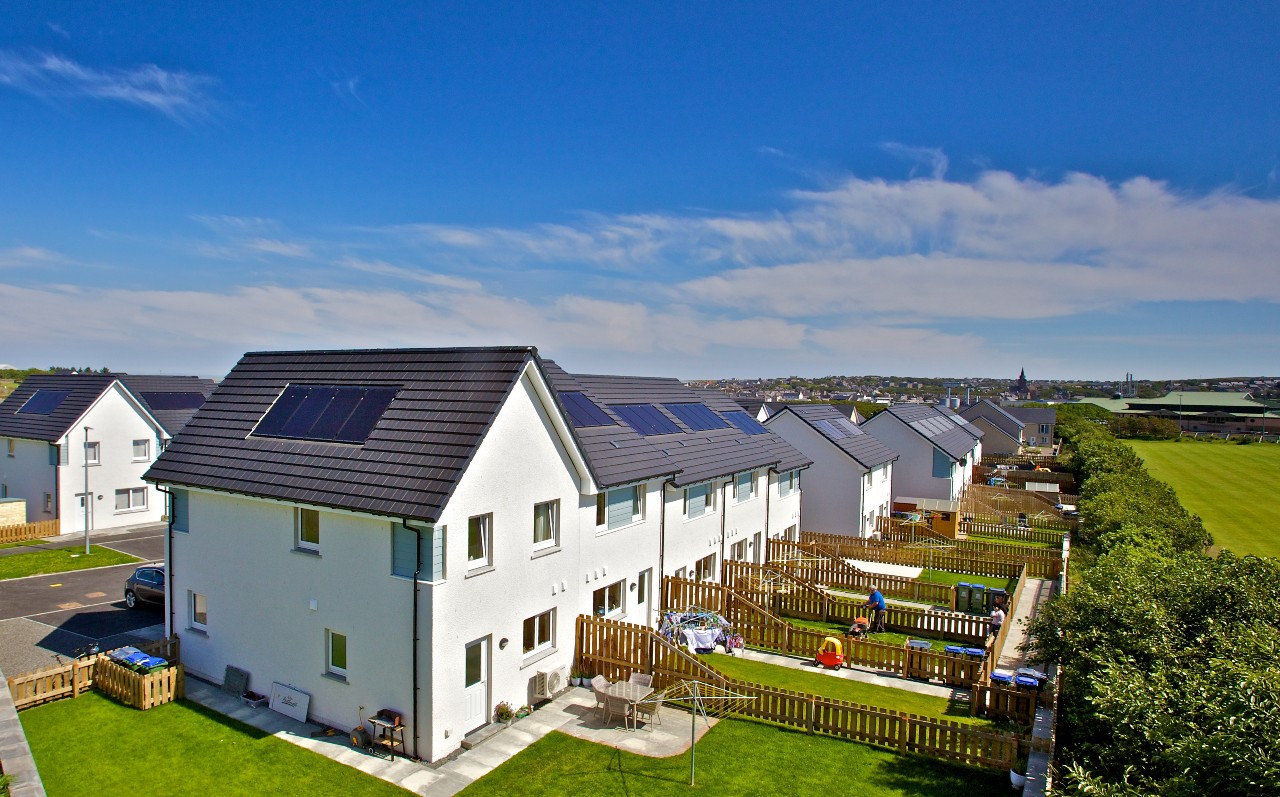 SMS has launched a new solution to offer local housing authorities a fully financed solar generation and smart battery storage solution, entitled Solopower.
The green energy technologies will be intelligently controlled and optimised by SMS's FlexiGrid aggregation software, maximising each home's consumption of self-generated renewable power from the solar panels. This will also optimise grid import and export via smart meters, utilising the installations to deliver flexible demand-side management.
SMS will finance the initial balance sheet, and will then work with institutional finance partners for longer term scaling. As part of Solopower, local councils and housing associations will sign long term Power Purchase Agreements (PPA) with SMS for the installed technologies.
These PPAs will account for the bulk of the revenue, with the rest coming from grid services such as the Balancing Mechanism, frequency response, local flexibility services and the capacity market.
Having this aggregation at the heart of Solopower sets it aside from previous schemes that have similarly targeted solar on social housing the company said, allowing it to subsidise the PPA with the landlord.
Additionally, tenants still have freedom to choose supplier and tariff as part of the scheme. Should they choose a smart tariff, SMS offers a free tariff optimisation service that includes grid-charging their battery during low-price periods to maximise electricity bill savings. This is in addition to using the operating the homes battery and solar generation for aggregation.
The PPAs will be signed with the landlords of the properties as opposed to the tenants, such as has happened in previous schemes like that run by Solarplicity, which ran into roadblocks in 2019.
Currently there are three social housing projects with local authorities in Scotland using the Solopower service, with SMS operating battery storage systems across 700 homes as a virtual power plant (VPP).
SMS funds, installs, operates and manages smart meters and carbon reduction assets, and joined the VPP sector back in March 2020 when it acquired energy tech start-up Solo Energy.
Mark Hamilton, managing director at SMS (Solopower), said that whilst smart meters "are laying the foundation for Britain's energy revolution", the company was ready to "take this to the next level by rolling out battery and solar panels at scale across the UK housing stock."
"By rolling Solopower out initially in partnership with local authorities and housing associations, who are right on the frontline of delivering the government's carbon reduction and fuel poverty targets, we can help ensure that the advantages of cleaner, lower-cost energy reach some of the most fuel-poor households first. Crucially, this is also a financed and fully managed solution, meaning landlords won't have to worry about how they'll fund or deliver the project, and residents won't have to change their behaviour to save on energy and costs. SMS will do it all for them."
By utilising solar, storage and smart meters, tenant's electricity bills will reduce by up to 25%, SMS said, and carbon emissions will be reduced by 90% per home. Solopower will therefore help to enhance Energy Performance Certificate (EPC) ratings, with SMS noting that currently 44% of all social rented homes in England have a rating below C, while approximately 360,000 of these homes are defined as fuel poor, a figure that has been made worse by the ongoing impact of the COVID-19 pandemic.
SMS's FlexiGrid aggregation software is already being used as part of the ReFLEX Orkney project to integrate electricity, transport and heat networks to better balance renewable energy demand and supply on the island.