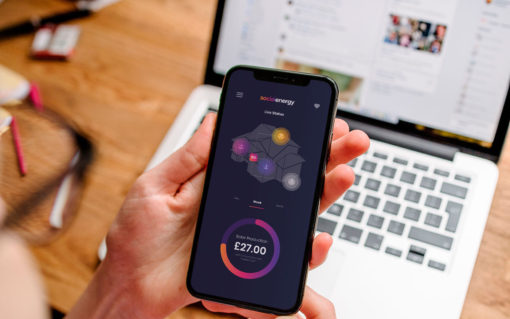 Social Energy has said its customers are the first green residential prosumers in Great Britain after it enabled them to claim Renewable Energy Guarantees of Origin certificates for the renewable energy they generate.
The supplier requested Ofgem work on a bulk application process to bring small-scale domestic PV generators onto the REGO scheme, with the pilot project to certify domestic green energy beginning 18 months ago.
As a result, Social Energy will now be able to use official mechanisms to demonstrate that customers can generate, utilise and share green energy. While households with solar PV have been able to claim REGOs under the scheme, Ofgem's deputy director of delivery & schemes, Gareth John, said the regulator "recognises such smaller generators were either unaware of the scheme or didn't wish to participate in it".
Having worked with Ofgem, Social Energy has succeeded in generating 5,274 REGO certificates from its 6,600 GB virtual power plant (VPP) members to date.
The project started due to Social Energy wanting a way to engage with the accreditation process with bulk numbers over individual generators, with an individual application – depending on site size and structure – requiring the generator and Ofgem to work together for sometimes extended periods to reach accreditation.
"We have now cut this down to a single click for our customers and Ofgem have simplified and automated their process for small-scale domestic generators. As a result, more than 30% of our existing community has officially green generation and 100% of new customers," Ben Gatley, managing director of Social Energy UK, said.
This is not the only first the supplier has achieved, having become the first VPP operator to deliver firm frequency response (FFR) from residential assets, as well as the first to successfully secure bids in the week-ahead FFR markets with a wholly residential portfolio.
In June, it launched a new solar export tariff offering 20p/kWh for the first 1,000kWh exported per year. Following this, the tariff drops to an uncapped 6p/kWh, just above the 5.6p/kWh that saw Social Energy rise to the top of the export tariff leaderboard when the Smart Export Guarantee came into effect in January 2020.