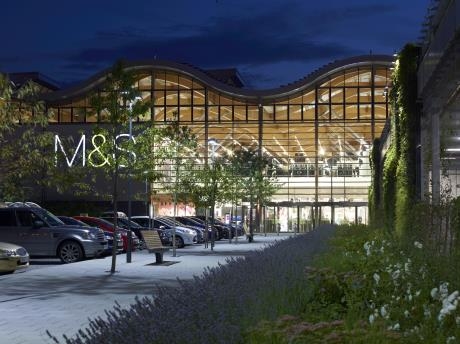 M&S Energy has announced the 25 winners of its third annual community energy fund, with solar and storage among the most popular technologies yet again.
The scheme, borne out of retailer Marks & Spencer's wide-ranging 'Plan A' sustainability initiative, has been established to help local communities adopt renewable energy projects.
The third iteration of the scheme invited applications in May and, following a public voting and judging process, M&S Energy this morning announced its raft of winners.
A total of 25 winners were announced, four of which were picked by an independent judging panel with the rest selected by public vote.
Berkshire Women's Aid was one of the four projects to receive judge's prize funding of £12,000 to help install rooftop solar at its accommodation in Reading, enabling the charity to save money on its energy bills that can be reinvested into other areas.
Meanwhile a community energy co-operative in the village of Forest Row, East Sussex, will receive £7,800 towards solar and battery storage schemes in its local area.
Of the 21 regional winners, a total of nine projects incorporated either solar PV or battery storage into their designs, some including both.
They include solar installations at Weldman Hospicecare in Dorset, St Michael's Hospice in Herefordshire, Swannington C of E Primary School in Leicestershire, the Cardiff Deaf Centre, the Cornwall Wildlife Trust, and the Learn for Life Enterprise centre in South Yorkshire, which is also installing battery storage.
The projects also benefit from additional funds raised via crowdfunding from people who voted and Rob Love, chairman at Crowdfunder, said the firm was "truly amazed" at the level of engagement seen by the public throughout the voting process.
"This made the decision-making process at the judging panel tougher than ever! All of the projects are winners, and at Crowdfunder we will continue to support great community energy projects so that they too can come to life," he added.