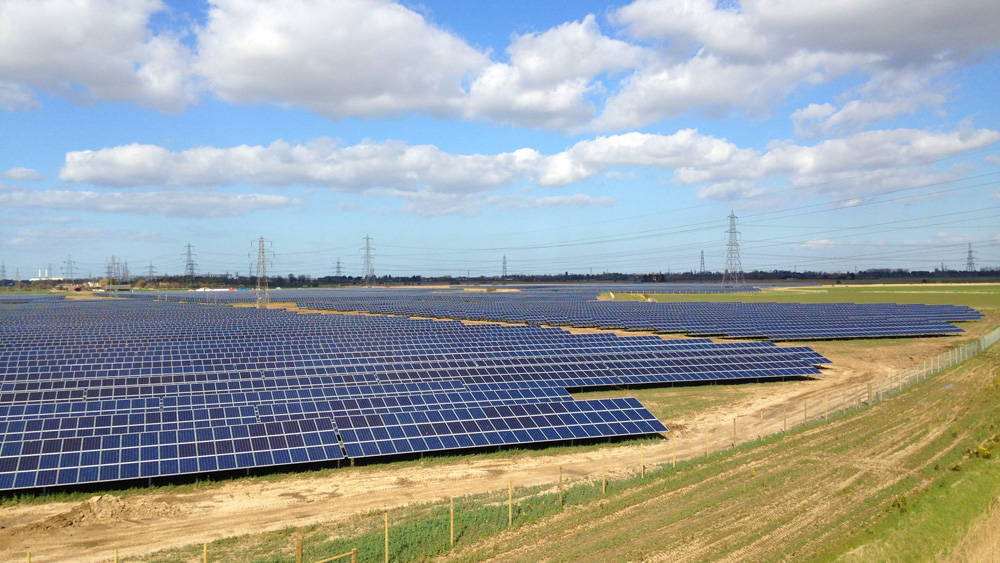 There has been no shortage of opinions about what will happen post Brexit in terms of UK renewables and the domestic solar industry. Most of it has been knee-jerk and reactionary with a hint of scaremongering. But from a pragmatic standpoint, there are actually some positives that can be taken, putting aside all the long-term guesswork that typically garners headline media coverage.
Consider this first. If there has to be one massive dose of market uncertainty (namely Brexit), then as far as the solar industry is concerned, now is absolutely the best time for this to occur. The UK is currently in its final ROC fiscal year phase, with 5MW solar farms able to be grandfathered at 1.2 ROCs/MWh if built (and certified) before 1 April 2017.
Each year, the UK has gone through the 12 month cycle based on: a huge rush in the final fiscal year period from 1 January to 31 March; followed by about five to six months of market pause and reset as the industry recovers from the January-to-March chaos and also works out what to buy and build in the next 12 month phase; and lastly, a month-by-month deployment growth cycle from about September through to March.
Yes, this time around things are different to 12 months ago. Notwithstanding Brexit, guidelines for 1.2 ROC completion were put in place at the end of 2015 and the industry has had six months now to work out how to manage the final 1.2 ROC installation phase.
Returning to Brexit and uncertainty, if you had to choose a month for spooking the market in the 12 month countdown to 31 March 2017, then April, May or June 2016 would be everyone's preference: if the referendum outcome had been scheduled for November or December this year, or anytime to 31 March 2017, that would have been awful for 1.2 ROC sites.
If the markets resettle, exchange rates stabilise and investor confidence returns, then we could be looking at a far better climate for potential 1.2 ROC sites being completed during the first quarter of next year.
Of course, this is incredibly simplistic, and lots of things will change in the next few months, but better to take the hit now rather than later in the year or at the start of 2017.
Also, it is always worth remembering that for ever loser, there is always a winner. Human nature dictates that the losers are the vocal ones, often pre-empting a downturn in company performance with a marker in the sand along the lines of 'not-my-fault'.
Right now, in the UK solar market as it pertains to the ROC countdown, there will be those that see the pendulum having shifted in their favour post-referendum. They are the silent ones right now, seeing their competition (whether in the form of site acquisition or construction financing, or cost of finance) negatively affected by the events of the last two weeks.
Developers, EPCs and component suppliers for UK solar farms are currently focused mainly on completing community and shared-FiT sites that were pre-accredited last year. These have a summertime deadline for completion, and have actually been bumping up mid-year ground-mount deployment compared to the past few years. The impact of the Brexit vote on these is minimal, if anything.
In fact, the holding pattern created by recent events is actually providing the scope for all companies that have benefited from the 11GW-plus of UK solar in the past few years to turn their attentions to one of the most exciting new prospects for solar across Europe – the Republic of Ireland.
Currently, there is practically no solar deployed in the Republic of Ireland, aside from a few small rooftop installations. But this is set to change from 2017 onwards, with the expectation of legislation to support the development of ground-mounted solar farms driving the growth of a huge pipeline of projects.
At Solar Media, our in-house team has been diligently tracking pre-growth market activity in the Republic of Ireland in exactly the same way as done in the past few years for the UK solar market. And for the companies that want to be successful in solar in the Republic of Ireland, there has not been a better time to divert resources (while the UK is quiet) to Ireland to get strategies in place in order to be an early mover in this market.
Currently, there are almost 3GW of solar farms being scoped in the Republic of Ireland. From a planning perspective there are many familiar faces that were behind the explosion of ground-mount activity in the UK. There are also new developers in the mix, some with no solar background, but with local expertise in planning, especially coming from the country's legacy wind farm growth phase.
Ultimately, much of what gets built out to 2020 is visible today in one form or another, and most of the key players are emerging, so now is certainly the time to be getting sales strategies in place.
We are due to release our Republic of Ireland Solar Market Entry report later this year; it will be the definitive guide to all companies looking to benefit from solar activity in the country from 2017 onwards.
The report will use all our knowledge and solar site tracking methodology from our UK market coverage, but will also factor in the nuances that are specific to the Republic of Ireland.
Details on how to pre-order this report can be found here, or by emailing us directly; find out how you can engage with us today to make sure your entry into the market is successful from the start.
Lauren Cook, market analyst at Solar Media: "This is an exciting time to be tracking the Irish PV market; we can see the grid connection applications growing quickly with over 150 new projects submitted so far this year. The next stages will depend on company strategies and expertise, as much as it will rely on the announcement of government support for solar."
Solar Media is also holding the first major solar conference in the Republic of Ireland later this year, Solar PV Ireland, from 15-17 November 2016 in Dublin, which is the perfect timing for those seeking to be in pole position when solar deployment kicks off.
It almost goes without saying that the winners in solar farm deployment in the Republic of Ireland will be the ones that have their build and supply-chain strategies in place by the end of 2016, and not those that rush in once initial builds have started. By the end of 2016, most UK solar farm companies will be shifting back to building as much as possible before 31 March 2017 and if history is anything to go by, there will be no time or bandwidth then to do anything else.