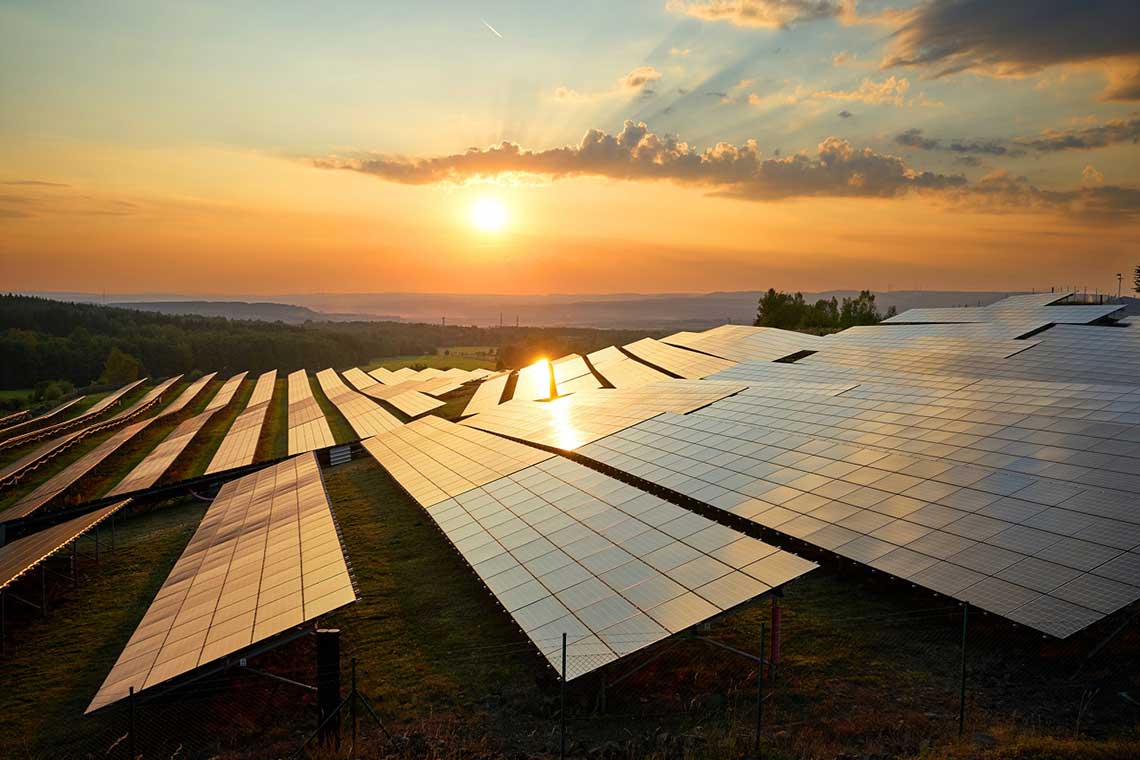 Solar is expected to account for 60% of new renewable capacity additions by 2025 as it records stable growth in 2020.
This is according to the International Energy Agency (IEA), which released new analysis showing that renewables as a whole are to report a growth of around 7% this year, with the figure having been achieved due to a mix of long-term procurement contracts, priority access to the national grids and the continuous installations of new plants. Solar, however, is to remain at similar levels to 2019, with 107GW of growth compared to last year's 108GW.
It is expected to see a rise to around 117GW of new capacity in 2021 in the IEA's main case, however. It comes as 2021 is expected to be a strong year for renewable capacity additions in general, with the sector expected to see a record-breaking growth of 10%.
Solar sees even stronger growth in 2022, increasing to at least 119GW and having the potential to increase by a further 11GW based on an accelerated deployment case in China and a further 19GW depending on other accelerated cases around the globe. The IEA's highest figure for solar deployment in 2022 – 148GW – is equivalent to a 40% increase in only three years.
Whilst the solar sector is therefore seeing significant growth, the share of total solar additions from rooftop installations has fallen since the 43% recorded in 2018. This downwards decline is set to continue in 2021, when it is projected to fall to around 31%.
The IEA did, however, also look ahead to 2023, when it expects wind and solar capacity to exceed natural gas. By 2024, the two will also beat coal capacity, with solar to make up 60% of new renewable capacity additions by 2025. This follows the IEA lauding solar as the "new king" of the power sector in October, predicting that annual additions of solar have the potential to almost triple from today's levels by 2030.
"Renewable power is defying the difficulties caused by the pandemic, showing robust growth while other fuels struggle," Fatih Birol, chief executive of the IEA, said.
"The resilience and positive prospects of the sector are clearly reflected by continued strong appetite from investors – and the future looks even brighter with new capacity additions on course to set fresh records this year and next."
A more in depth look at the IEA's latest analysis can be read on sister site PV Tech.