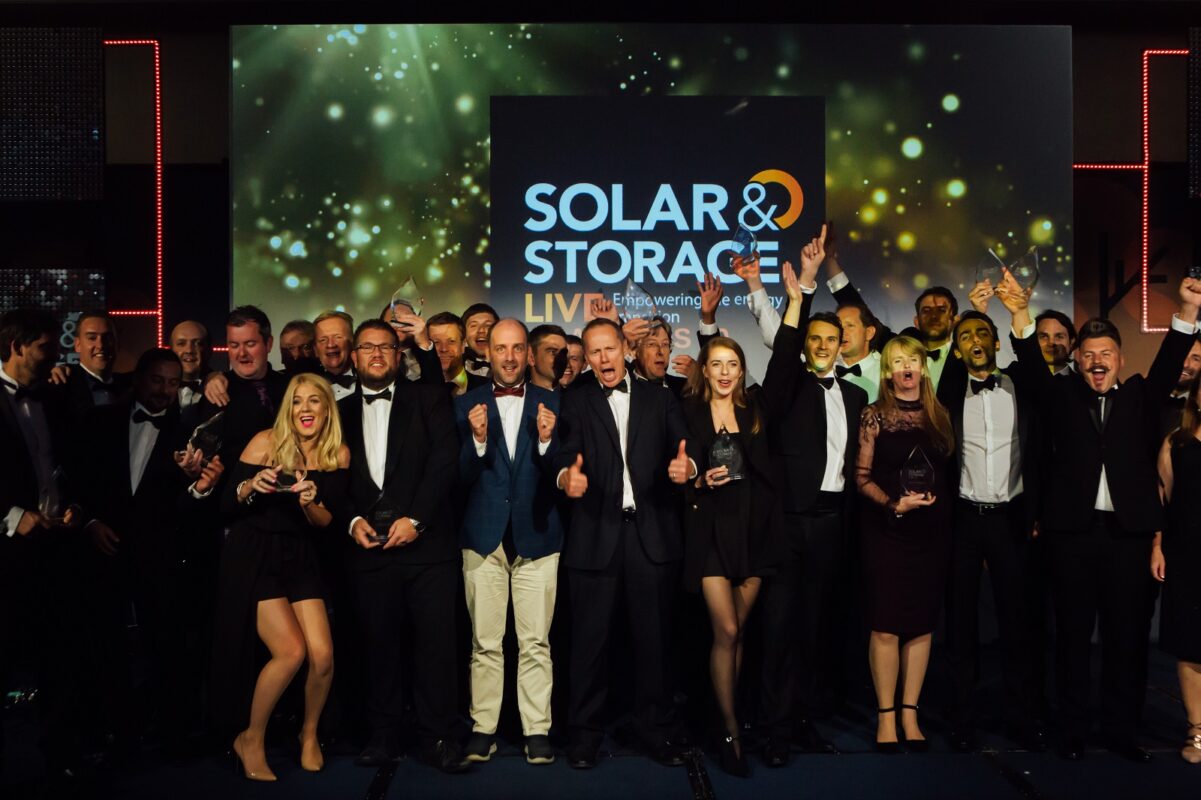 Solar & Storage Live is delighted to announce this year's shortlist for the Solar & Storage Live Awards, which will take place from the 2 – 4 December 2020.
We have had a great number of nominations this year and some fantastic products and projects have been submitted. The judges have therefore been working hard to review each and every nomination and have decided on the following shortlist:
Commercial Solar and/or Storage Project of the year, sponsored by Trina Solar
RenEnergy – Perth Aviva
Custom Solar – Port of Hull
Solarsense – Pilton Methodist Church
Contractor of the Year
RES
Joju Solar
Custom Solar
SAS Energy
EV Infrastructure Project of the Year
Cleaner Energy Cleaner EV
Joju
Geopura
Residential solar and/or storage project of the year
Kaluza
Together Housing
Solarsense – Helios Eco Homes
Solar and/or storage production innovation
Renenergy
Nilar
SMA Solar UK
Siemens Gamesa
International solar and/or storage project of the year
Emirates Flight Catering
Solartia – Corn Island
Nilar
SMA Lidl Ireland
Smart Systems and Flexibility
Ylem Energy and Limejump
Kaluza
NG Bailey
Utility scale solar and/or storage project of the year
GRIDSERVE – York Solar Farm
SMA – Wickham Market
SMA/Goldbeck Solar – Creacombe Farm
The Alan Clark award for local/community energy
Wesmart
Egni Co-op
Creacomb Solar Farm – SMA/Goldbeck Solar
StartUp of the Year
Solariskit
Solrac
Salamander
Wholesaler Distributor of the year
Midsummer
Waxman
Wind & Sun
Lifetime Achievement Award
To be announced during the event
The winners shall be announced during the online event, which takes place from the 2 – 4 December. Be sure to register and attend for free to find out who wins each category.
If you are interested to exhibitor or sponsor the Solar & Storage Live Virtual event, please contact tom.moon@terrapinn.com