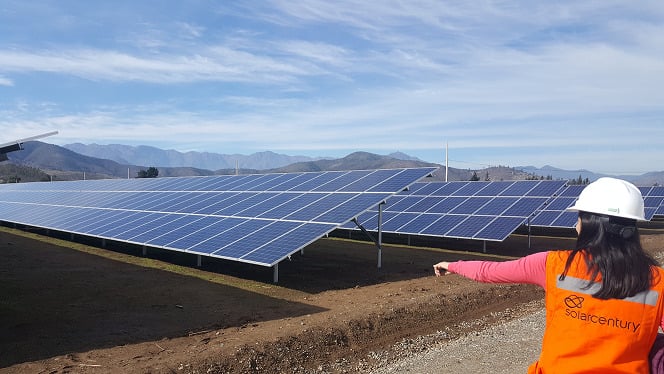 Solarcentury is to build three solar farms in France with a combined capacity of 57MW after racking up contract wins in the country's latest auction.
The projects, called Lourches, Digue de Port-Saint-Louis and Maringy, are the first Solarcentury have developed in the country. It's expected that the three farms will collectively produce 68GWh per year.
The farms will be developed in collaboration with Oxygn, Solarcentury's development partner for France, with construction set to begin in early 2020.
Two of the sites, Lourches (17MW) and Digue de Port-Saint-Louis (10MW), will be partly crowdfunded through local community investment.
Solarcentury is looking expand its French portfolio, with more sites under development.
The auction success comes just more than a year after Solarcentury landed a lucrative partnership with European renewables funder Capital Stage. The deal gives Capital Stage exclusive access to solar farms developed throughout Europe and Mexico, with the duo entered into a jointly-owned framework to develop, acquire, and operate the solar assets.
France is the latest market Solarcentury has its sights set on, having expanded its reach to Spain last year, as well as operating projects in Latin America and Africa.
The solar provider is still very much involved in the UK, however, having won an auction to install solar in London in 2018 as part of the Solar Together London strategy.