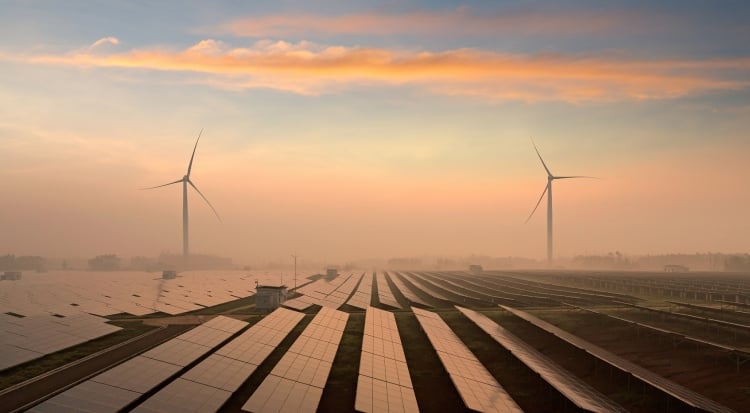 Renewable energy company Statkraft has signed two seven-year power purchase agreement (PPA) contracts with Infinis covering two UK solar farms.
The agreement with Infinis, a UK-based low-carbon generator, will cover solar farms located in Bishampton, Worcestershire and Litchardon, Devon. These have a combined installed capacity of 92MW and are the first PPAs Statkraft has signed for projects that have received Contracts for Difference (CfD) in Allocation Round 4 (AR4).
The solar farms have also been defined as the "first in Statkraft's UK portfolio where output will be actively managed to avoid generating in any periods where the day-ahead power price is negative".
"We are delighted to be extending our trading relationship with Statkraft. These are our largest solar construction projects to date, and our first in the CfD. It was important to work with a partner that could combine prior CfD experience with a proven ability to deliver an attractive commercial proposition in an expedited time frame," said Jon Crouch, director of commercial development at Infinis.
AR4 saw the widest range of technologies ever in the CfD, with winning projects including tidal stream and floating offshore wind for the first time, as well as established solar, onshore and offshore wind technologies.
The size and scale of these projects were also diverse, with solar PV developments having an average capacity of 33.48MW for example, while Ørsted's Hornsea 3 offshore wind farm megaproject has a capacity of 2,852MW.
John Puddephatt, Statkraft's PPA origination manager, said: "These two PPAs represent the latest contracts in our long-standing relationship with Infinis, which includes us currently optimising almost 30 flexible generation facilities on their behalf. We hope to continue to develop our partnership in the future.
"Statkraft has once again demonstrated its innovative approach and willingness to work closely with clients to meet their requirements. We're currently in discussions with numerous other projects that received CfD contracts during AR4, for solar sites, and other technologies too. We would encourage any generators considering bidding in Allocation Round 5 to contact us and see how we can help."
Earlier this year, Solar Power Portal reported that Statkraft had entered into a "forward trade" for a Statera Energy battery asset in what was called an "industry first" by the companies at the time.
Under the agreement, Statera was to purchase power in advance of delivery for battery assets to prevent the company from being susceptible to fluctuations in the frequency response market which includes the "day ahead" and "intra-day" markets.