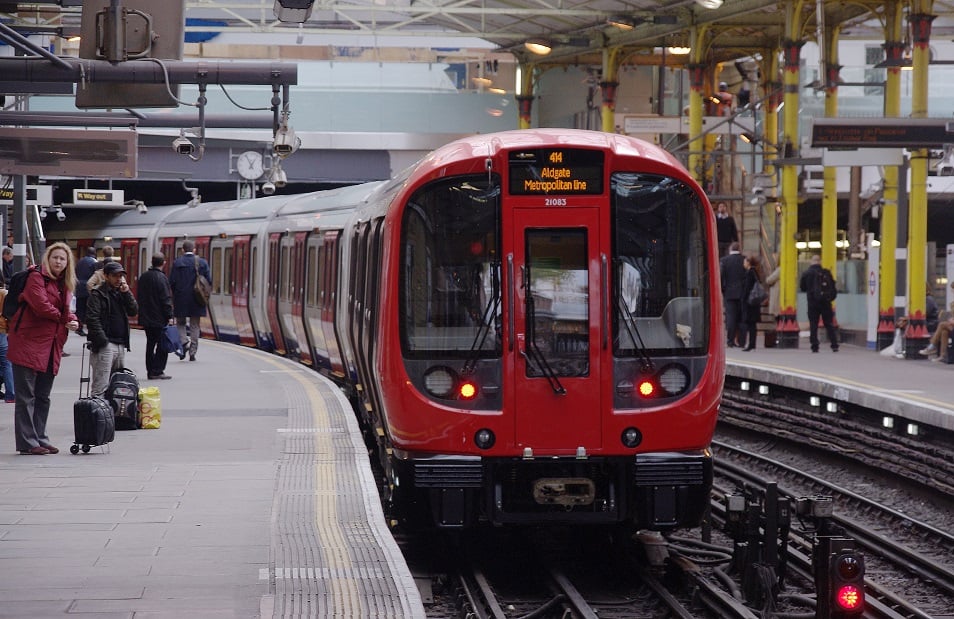 Renewables could power Transport for London's rail services as it explores the possibility of forming Power Purchase Agreements (PPAs).
The Mayor of London, Sadiq Khan, today (17 June) announced that TfL has launched a market test into supplying rail services with renewable power direct from generators following setting a goal of a zero carbon railway in the London Environment Strategy.
TfL requires 1.6TWh of electricity per year to run its services, with this currently sourced from the National Grid via the Crown Commercial Service. However, a switch to PPAs is now being explored, allowing the rail network to be supplied by solar and wind generators over its current mix of power generations.
A phased approach is to be taken, with an ambition of purchasing up to 10% of its demand by spring 2022 subject to the market testing and approval from TfL's Finance Committee later this year.
TfL is currently facing financial difficulties due to a significant drop in passengers as a result of the COVID-19 pandemic. Because of this, the Mayor of London said he wants ensure the energy used to power the rail network is cost-effective in the long term alongside being renewable.
The market testing is to explore all elements of a PPA with the intention of TfL securing "a good deal" for London.
It will also look into the potential of meeting the Greater London Authority (GLA) group's wider demand for renewable electricity, which comes in at 143GWh, and the opportunity to meet London's wider public sector electricity demand with renewables which alongside the GLA group's demand totals 3TWh per year.
This covers the needs of the GLA itself, as well as the London Fire Commissioner, TfL, the Mayor's Office for Policing and Crime, London Legacy Development Corporation, Old Oak Common and Park Royal Development Corporation and organisations such as schools, leisure centres and local authority offices.
Mayor of London, Sadiq Khan, said that this is a "vital step" towards the 2030 ambition for TfL.
"Covid-19 has had a devastating impact but as we recover we want to make sure that we build a better, greener and more equal city.
"This work to secure cost-effective and renewable energy for the rail network, with ambitions to include the wider GLA group and beyond, will play a key role in London's green recovery and accelerating action on the climate emergency."
This is not the first time TfL has looked to renewables, having signed a deal with Engie in 2018 to install 1.1MW of solar PV on a variety of its buildings, including bus stations and offices.
It is also working to electrify its fleet of buses, as well as using waste heat from the London Underground network to provide heating and hot water to over 1,350 homes, a school and two leisure centres in Islington.
The announcement of the market testing for renewables to power its rail network has been welcomed by a number of organisations in the sector, with chief executive of the REA, Nina Skorupska CBE, praising the "leadership shown by the Mayor and Transport for London" and stating she hopes other London boroughs will get involved.
Likewise Rebecca Newsom, head of politics at Greenpeace UK, praised the announcement, stating that if the PPAs are rolled out at "the right speed and scale" they will help boost renewables across the UK, as well as supporting green jobs "and progress towards meeting our national climate targets".