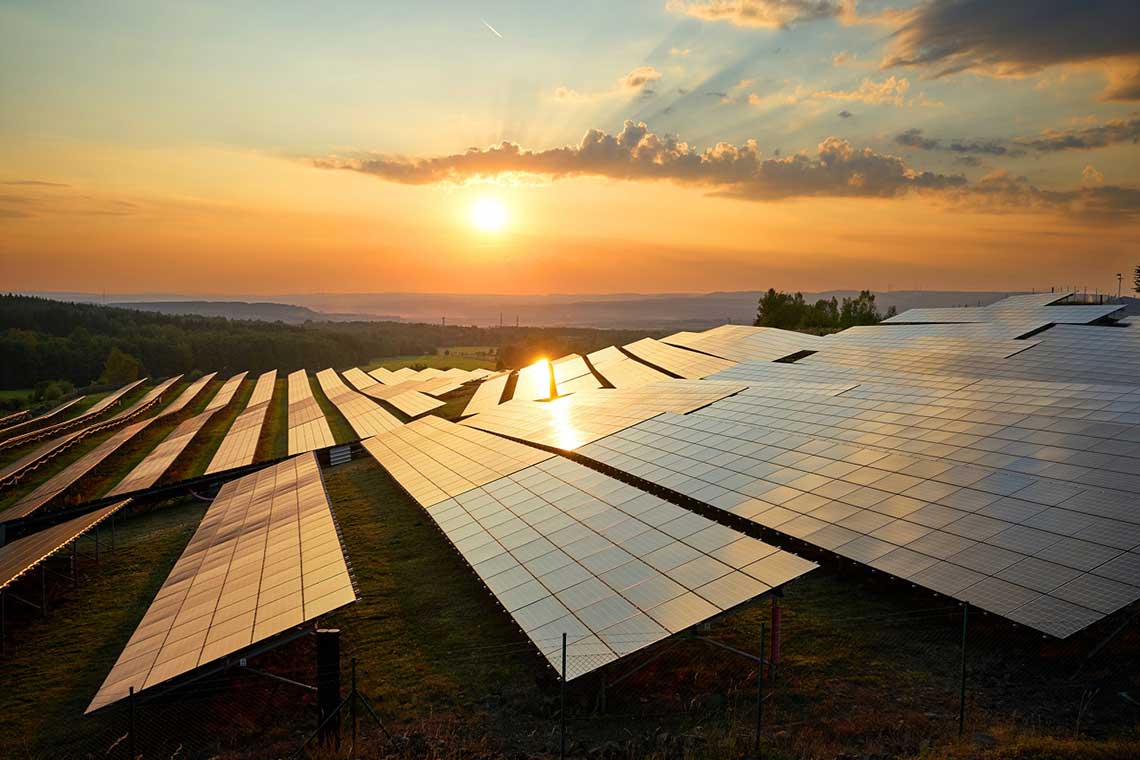 Solar's role in delivering net zero is being vastly underestimated as new research reveals it could provide 20% of UK electricity by 2030.
The research, carried out by the Energy Watch Group and LUT Univeristy in collaboration with Solarcentury, shows that solar capacity could increase by more than six times to 80GW by 2030, creating 200,000 jobs.
The Energy Watch Group says that by 2050 70% of the world's total energy can be provided by solar.
This comes as the UK government yesterday announced plans to legislate for a 2050 net zero target, with the Committee on Climate Change's recommendations calling for a four-fold increase in renewables by 2030 to meet that target.
However, currently there is no route to market for solar and onshore wind, both of which are blocked from the Contracts for Difference (CfD) auctions.
Whilst unsubsidised renewables are to be allowed into future Capacity Market (CM) auctions, it's unlikely many will come forward. The department for Business, Energy and Industrial Strategy (BEIS) has predicted there will not be a 'material impact' and that renewables will make up just 0.5% of total capacity market costs by 2030.
Frans van den Heuvel, chief executive of Solarcentury, said: "While we welcome the Government's commitment to this target, we need them to fully embrace this change and build on momentum – not put the brakes on – removing all remaining policy barriers to put solar on a level playing field with all other energy generation technologies.
"As a country, we must act now to combat climate chaos. It's simply too costly not to and it's not a decision to be delayed."
Similarly, the Solar Trade Association (STA) is calling on the government to remove policy barriers blocking solar from mechanisms like the CfD.
Chris Hewett, chief executive at the STA said the whole country would benefit from the energy transition if the government creates "a level playing field for all clean energy generation technologies to compete on".
"Solar and wind are now the lowest cost forms of power generation in the UK, yet there is no route to market and government is continuing to subsidise the fossil fuels it is aiming to phase out," Hewett continued, with the STA backing a floor-price Contracts for Difference mechanism as a way of increasing deployment.
However, Professor Christian Breyer of LUT University said that the university's research shows that the UK is "significantly underestimating" the role of solar, especially as costs of solar continue to fall.
"This move to a zero carbon economy is more than affordable; it is one of the most cost effective means for the UK to generate its electricity over the next decade."
Van Den Heuvel also stressed that the role of solar in the journey to net zero "should not be underestimated" and that Solarcentury alone will build as much new solar capacity in the next two years as it has in the past 21 years.
"With demand for electricity set to rise as we shift to an electric based system, the good news is that we have everything we need to significantly increase the UK's solar capacity, from the momentum, ambition and skills, to the technology, investment and affordability.
"The one missing piece of the puzzle is political will. "